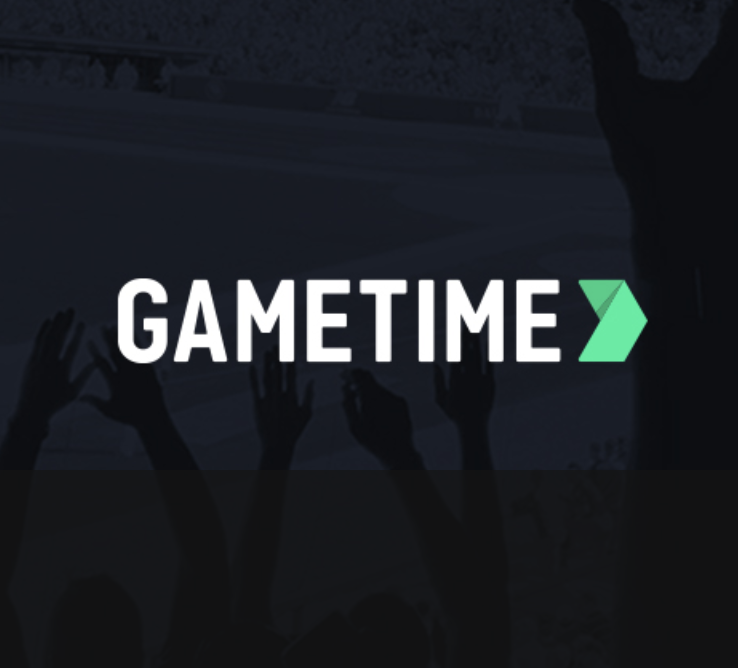 Gametime
Published: Nov. 19, 2019
Where Will the Super Bowl Be Played This Year? 10 Facts About Super Bowl LIV 2020 Stadium
---
The simple answer to 'where will the Super Bowl be played this year?' is Hard Rock Stadium. A more complicated answer is Hard Rock Stadium AKA Joe Robbie Stadium AKA Pro Player Park AKA Dolphin Stadium AKA Land Shark Stadium AKA Sun Life Stadium. In fact, This year's Super Bowl site has had 10 different names since it opened in 1987. Here are 10 fun facts about the Super Bowl LIV 2020 stadium.
10. Home of the Miami Dolphins
Hard Rock Stadium is home to the Miami Dolphins of the NFL. The building has hosted several different teams and sports – even Marlins baseball – but it was built for the 'Fins. Team founder and initial owner Joe Robbie lent his name to the stadium from '87 until naming rights were first sold in 1996…then sold again, and again, and again.
9. 72 Club
Every great stadium has luxury suites and of course, Miami knows how to party. The 72 Club provides gigantic movie-theater style seats, in-seat service, and a VIP express lane to beat traffic in and out of the game. This section gets its name from the 1972 Dolphins, still the only team to finish a season with a perfect record.
8. That's one expensive beer
Fans are used to paying $10 for a beer at most stadium concession stands but what about $362? A beer vendor was charged with grand theft after allegedly using a personal card reader to charge a fan over $700 for two beers! Don't worry, officials have taken steps to prevent this from happening again so your beer experience will not be bothered. There are over 35 varieties available at the stadium's Tap Room alone.
7. Film History
That's a direct quote from Ace Ventura. You've seen the stadium on TV for football games but you've also seen it on the big screen. A classic scene from Ace Ventura: Pet Detective was shot there in which Jim Carey's character inspects a tank of a missing dolphin he's hired to track down. Other films such as Marley and Me and Any Given Sunday have been filmed here but Ace gets top-billing on this list.
6. Specs
Hard Rock Stadium has a capacity of 65,326 but the 2013 BCS National Championship game set its attendance record at 80,120 fans watching Alabama beat Notre Dame. The building cost $115 million to construct and opened on August 16th, 1987 with a Dolphins preseason game against the Chicago Bears.
5. Renovation
An approximate $500 million facelift was complete in November 2016. The renovation drastically changed the look of the building because it introduced a semi-canopy held up by suspension supports. Shade is available to 92% of all seats (thank goodness) and shiny new video boards are as far as the eye can see.
4. The U
The Miami Dolphins share the stadium with the Miami Hurricanes college football team. The 'Canes moved in for the 2008 season. UM's Glory Days were behind them once they moved into their current home and they've cycled through 4 different head coaches and had just one double-digit win season.
3. The Orange Bowl
Even if The U isn't dominating college football, fans can watch the best sport has to offer with the Orange Bowl. The second oldest bowl game has been played at the stadium every year since the 1996 season. The Orange Bowl is one of the most tradition-rich games in college football and it hosted five BCS National Championship Games. It has been in the CFP rotation since 2013 and hosted the National Semifinal in 2015 and 2018.
2. Home of NFL legends
Dan Marino and Don Shula are synonymous with Miami Dolphins football and both called this stadium home. Hard Rock Stadium is actually located on 347 Don Shula Drive. As a result, there are murals and tributes to the legendary coach and quarterback around the building. Shula only coached at 'The Robbie' for one season but his legacy is permanently etched into the fabric of Miami football.
1. Super Bowl super venue
The 2020 Big Game will be the 11th time Miami has hosted a Super Bowl. That will break a tie with New Orleans for the top spot. There are certain cities that pride themselves on tourism and hosting big events. Miami-Dade was so eager to host a record-breaking 11th title game they are paying around $14 million in expenses.
---
Questions? Let's chat: feedback@gametime.co