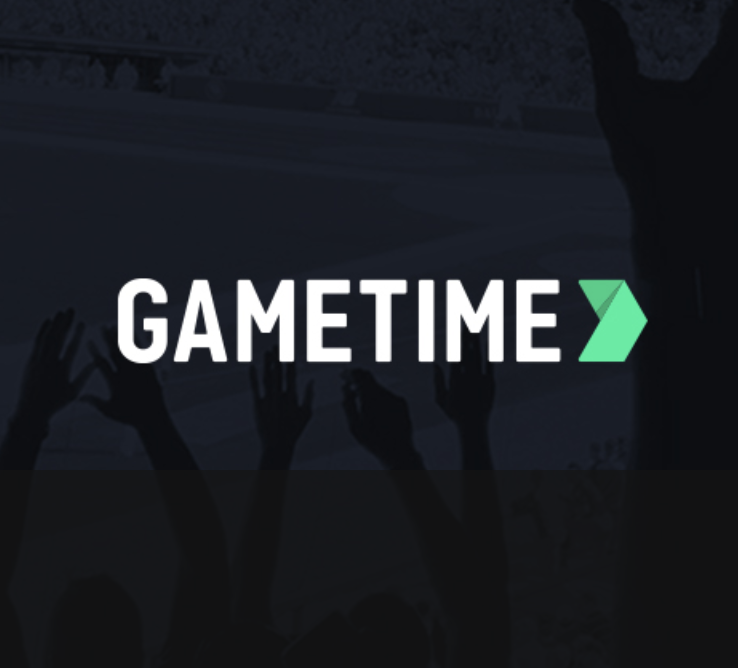 Gametime
Published: Jun. 30, 2020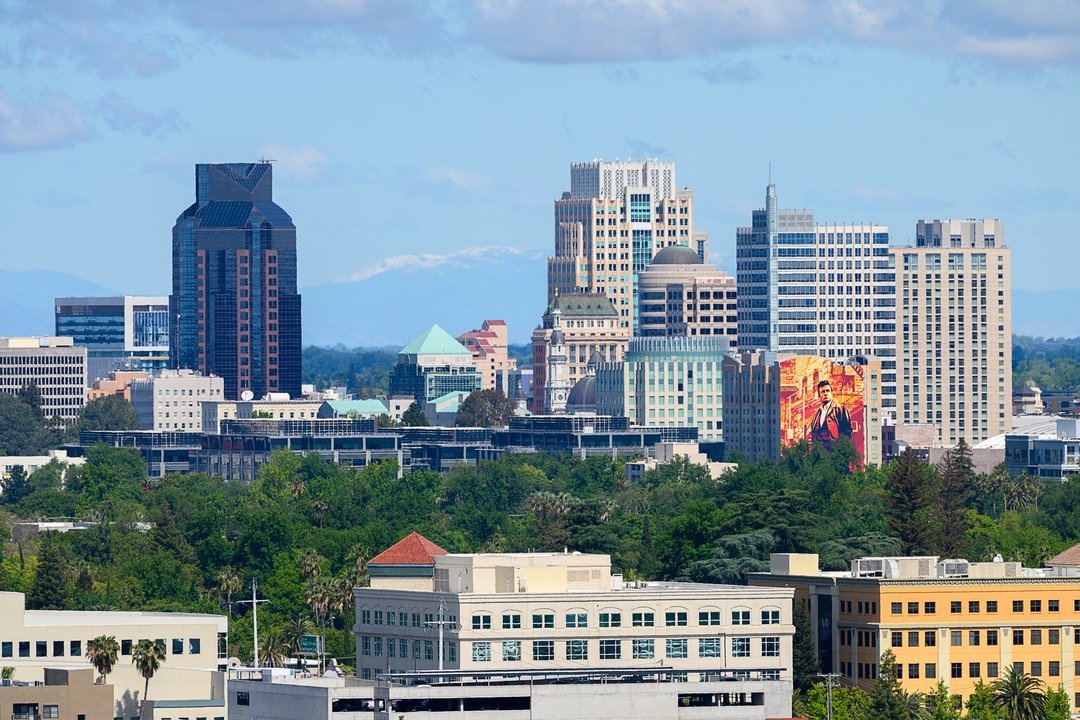 Top Family Events in Sacramento We're Looking Forward to This Summer
---
Summer has officially arrived, and believe it or not, there's a lot to do in California's state capital, especially for families. There is no shortage of family events in Sacramento this summer for parents who are eager to get their kids out of the house. As always, there are plenty of Sacramento concerts scheduled at multiple venues throughout the city. But there are also special events in Sacramento that people may not have realized are happening but that they won't want to miss. To make sure you and your family don't miss anything, here is a look at the top family events in Sacramento that you can look forward to attending this summer.
Galactic Explorers Summer Day Camp, June 22 – July 9
For parents who need to get their kids out of the house and would prefer for them to do something educational, there might be no better option than Galactic Explorers Summer Day Camp at the Aerospace Museum of California in nearby McClellan Park. There are three different weeks available that run from 8 a.m. to noon for five straight days. The camp is for kids ages 6-12 and covers everything from rockets to telescopes to rovers.
There will be different space-related activities planned each day, so kids will have plenty to share with their parents at the end of the day. It's a truly hands-on experience for any kid who's interested in space exploration or science. They will perform experiments and get the chance to build educational toys. The best part is that the camp has been designed around social distancing protocols and will take place outside, allowing kids to stay safe and have a great time.
Running of the Elk, June 21 – July 31
Families who like to run and walk should be encouraged to take part in this year's Running of the Elk race. Unfortunately, this year's event is going to be virtual, but you still get to hit the streets as a family and run the course. The only difference is that you'll be able to do it at your own convenience any time before July 31. If you can, run the official Running of the Elk route or replicate it as best you can. But as long as you go out and run as a family, that's all that matters. Everyone participating can choose to run or walk a 5K, 10K, or half marathon. There is also a one-mile fun run for kids.
Once you run your race, you can submit your time. There will be prizes given away to the top three finishes in every age group for the 5K, 10K, and half-marathon races. Granted, you won't be running side by side, but you'll still be competing with the other runners. On August 8, everyone who ran will be able to stop by the Fleet Feet Elk Grove for a celebration. That's when runners will get their race T-shirt, finisher's medal, and an awesome swag bag.
4th of July Drive-Through Pancake Breakfast, July 4
Nothing is going to stop the Manteca Senior Center from giving the people of metropolitan Sacramento a delicious 4th of July breakfast. Rather than a sit-down breakfast, the annual 4th of July Pancake Breakfast will be a drive-through meal with a curbside pickup this year. Of course, that doesn't mean that the pancakes, eggs, and ham will be any less delicious this year. As always, it'll be one of the best family events in Sacramento to start the Independence Day celebrations.
Family Movie Night, July 18
With movie theaters closed, Bradley Ranch Winery in Elk Grove is hosting a drive-in family movie night. Families can spend some quality time together while watching a movie out of the house but still able to social distance properly from the safety of their car. Parking at the Bradley Ranch Winery is just $20 and food trucks will be on hand to provide dinner and dessert options. Of course, parents can use the event as an opportunity to grab some wine from the Bradley Ranch Winery and enjoy a family movie night at the same time.
King Crab Boil & Fried Chicken Grub, July 25
Originally scheduled for April, the 3rd Annual King Crab Boil & Fried Chicken Grub is now set for July 25. Kids are more than welcomed to come along for the fun while guests enjoy crab, shrimp, lobster, and all of the fried chicken they can eat. If there's room for dessert, there will be plenty of rum bread pudding, banana pudding, and peach cobbler to go around.
Play Date on the Farm, July 15, August 19, September 16
Families in the Sacramento area in all sizes will have a chance to come to Lucero Organic Farms for a play date. The farm itself is beautiful and the wide-open space will be perfect after being cooped up inside for months. Parents can bring a lunch and have a picnic on the lawn while also gaining early access to the farm stand for fresh fruits and vegetables. There will also be various farm activities, art projects, and storytime for kids and adults to enjoy. Everything will be outside and with proper social distancing, which means there's no reason to miss such an amazing opportunity to get out and enjoy one of California's most picturesque farms.
Full Moon Festival, August 1
On the first day of August, the citizens of Sacramento should feel encouraged to travel east to Rancho Cordova for the Full Moon Festival, which is being hosted by Strad Meadery. The event will run from 2-9 p.m., giving parents plenty of time to get their kids home before the full moon actually comes out. The planned entertainment includes a workshop on the Witches Broom Dance, which will be followed by a live performance by Moon Goddess Caravan. There will also be fire dancers and live music. There will be over 40 vendors, including tarot card readers and food trucks. The open-air market will provide shopping opportunities that you won't come across every day. The event is kid-friendly and includes a free raffle, so there's no reason to miss it.
Vision FEAT WALK & Carnival, September 19
The annual FEAT Walk just north of Sacramento in Roseville is set for September 19 at the Maidu Community Park. It's another great opportunity for families to get out of the house and get some exercise together. The 1.2-mile walk on the paved Nature Trail is at 9 a.m. and is followed by a carnival that will last for the rest of the morning. FEAT helps parents and families and also serves as an advocate for children with autism. Attending the FEAT Walk & Carnival is a great way to support a good cause and enjoy a day with your family at the same time.
Sacramento Republic FC, Multiple Games
One of Sacramento's most popular sports teams is coming back this summer after having its season interrupted by the pandemic. Soccer team Sacramento Republic FC is expected to return to action sometime this summer, and the hope is that at least a few fans will be allowed in attendance. In just two years, the club is scheduled to join Major League Soccer, largely because of the incredible fan support it's received as a member of the USL. The people of Sacramento are no doubt eager to watch live sports again, especially soccer, which is the perfect sporting event for families.
Community Celebration on the South Fork American River, September 12-13
Not far from Sacramento you'll find the Nugget Campground on the banks of the South Fork American River. This is where you'll find a family-friend celebration of the river before summer comes to an end. The first day of the celebration will include a costume contest, river races, activities for kids, live music, and camping. On the second day, visitors who didn't spend the night camping can arrive early for breakfast and then take part in family rafting and kayaking, taking full advantage of the beautiful waterway that sits just outside Sacramento.
Subaru Kids Obstacle Challenge, September 19
For parents and kids that have been frustrated with their inactivity lately, the Subaru Kids Obstacle Challenge in September will change that in a hurry. Gibson Ranch Park in Elverta is hosting an obstacle course on September 19. The nearly two-mile-long course is open to every 15 or older while parents get to accompany anyone 4-14 on the challenging course. For both parents and kids, it's an experience that you won't soon forget and one that you won't want to miss.
Crawfish & Catfish Festival, September 19, 20
The family that eats together, stays together, especially if they do that eating at the Crawfish & Catfish Festival in downtown Sacramento the third weekend in September. Obviously, Sacramento isn't exactly a hotbed for seafood, but this is the perfect opportunity for the people of Northern California to enjoy delicacies that they probably have never tried before.
There will be Cajun, Creole, Latin, Asian, and BBQ available, and that's just scratching the surface of what visitors will be able to eat. It doesn't stop at crawfish and catfish either. There will be frog legs, shrimp, gumbo, pralines, and even alligator available. For those who aren't feeling that adventurous, hot dogs, sausages, and wings will also be available in great abundance.
Of course, the festival isn't all about food. There will also be crawfish racing, a pool for catching catfish, Zydeco dance lessons, and a corn hole tournament, not to mention live music on three stages. Kids 15 and under get in for free with an adult, making this an event for the whole family. The Kids Zone will include games, face painting, and a bounce house. The Crawfish & Catfish Festival will also be the perfect place to expand your eating horizons while also checking out some cooking demos so you and your family can be more adventurous with your home-cooked meals.
Sacramento Grilled Cheese Festival, September 27
If the Crawfish & Catfish Festival seems a little overwhelming, feel free to play it safe with the Sacramento Grilled Cheese Festival. Roosevelt Park in downtown Sacramento will host the family-friendly festival from 11 a.m. to 5 p.m. on September 27. Kids under five will get in for free while everyone else is just $10. Vendors will be there selling samples of every different type of grilled cheese sandwich you can imagine, and probably a lot that you never thought up before. With sample-sized sandwiches, you should be able to try just about everything there. Of course, when you tire of eating cheese, there will be plenty of drink and dessert options available as well. Don't think that you have to spend all day walking around. Keep in mind that the festival is taking place in a park, so you should feel free to bring chairs and a blanket. You and your family can relax and enjoy a Sunday afternoon out of the house while also enjoying live music, games, and as much grilled cheese as you want.
The Decemberists, TBA
A lot of Sacramento concerts this summer have been canceled, but one way or another, the Decemberists are going to come to Mountain Winery in Saratoga and play a show sometime this summer. For two decades, the Portland-based band has been one of the most inventive and original, not to mention family-friendly bands in the music industry. They are the perfect act for the folks of Northern California and will surely put on a great show for you and your family.
JBF Roseville Fall Sale, September 18-20
Kids always need new clothes, toys, and supplies, and the JBF Roseville Fall Sale is the perfect place to get that stuff before summer turns to fall. For three days, the Courtside Basketball Center in Rocklin will host a consignment sale where parents can find everything they need for their kids at prices that are up to 90% retail prices. That means clothes and shoes for babies, tweens, and everyone in between. There is even a maternity section for parents who are expecting. On top of that, you can find books, games, puzzles, and craft supplies. There will also be sports equipment and structures for outdoor playsets. In short, anything your kids need, you'll be able to find here before summer officially ends.
---
Questions? Let's chat: feedback@gametime.co