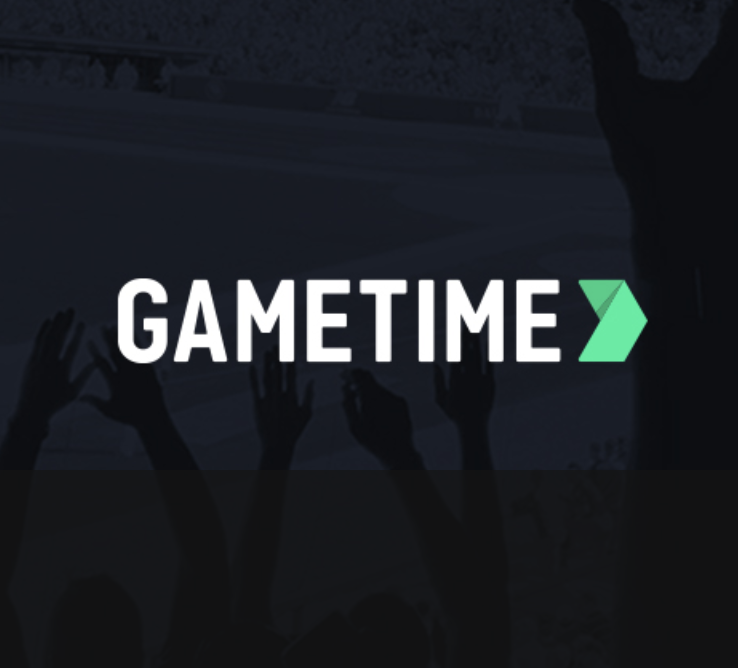 Gametime
Published: May. 29, 2020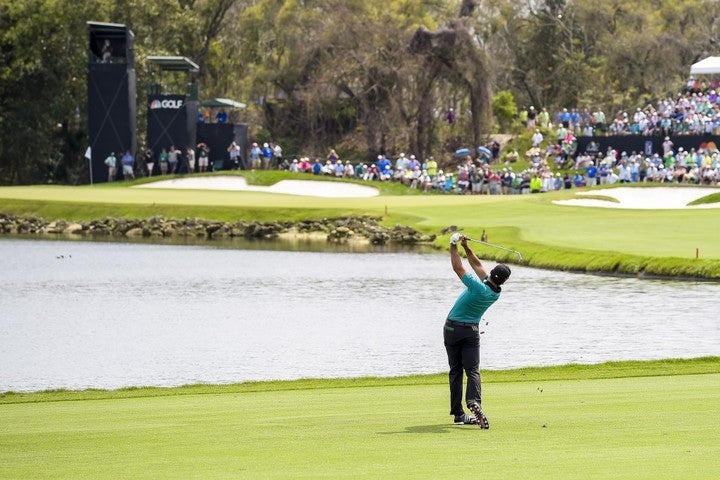 PGA Tour Schedule: Golf is Back!
After a 3-month break, professional golf is officially back! The PGA Tour restarts June 11 with the Charles Schwab Challenge at Colonial Country Club with a loaded field – 15 of the world's top 20 ranked players are scheduled to play. Check out the remaining schedule for the 2019-20 season below (fingers crossed fans will be allowed to attend by the end) or check out all PGA Tour Tickets!
Schedule
| | | | | |
| --- | --- | --- | --- | --- |
| Date | Tournament | Location | Purse | FedExCup Points |
| June 11- June 14* | | Colonial CC, Fort Worth, TX | $ 7,500,000 | 500 |
| June 18 - June 21* | RBC Heritage | Harbour Town GL, Hilton Head, SC | $ 7,100,000 | 500 |
| June 25 - June 28* | | TPC River Highlands, Cromwell, CT | $ 7,400,000 | 500 |
| July 2 - July 5* | | Detroit Golf Club, Detroit, MI | $ 7,500,000 | 500 |
| July 16 - July 19 | | Muirfield Village GC, Dublin, OH | $ 9,300,000 | 500 |
| July 23 - July 26 | 3M Open | TPC Twin Cities, Blaine, MN | $ 6,600,000 | 500 |
| July 30 - Aug 2 | | TPC Southwind, Memphis, TN | $ 10,500,000 | 550 |
| July 30 - Aug 2 | Barracuda Championship | Tahoe Mt. Club, Truckee, CA | $ 3,500,000 | 300 |
| Aug 6 - Aug 9 | | TPC Harding Park, San Francisco, CA | $ 11,000,000 | 600 |
| Aug 13 - Aug 16 | | Sedgefield CC, Greensboro, NC | $ 6,400,000 | 500 |
| Aug 20 - Aug 23 | The Northern Trust | TPC Boston, Norton, MA | $ 9,500,000 | 2,000 |
| Aug 27 - Aug 30 | | Olympia Fields CC, Olympia Fields, IL | $ 9,500,000 | 2,000 |
| Sep 4 - Sep 7 | TOUR Championship | East Lake GC, Atlanta, GA | | |
*confirmed to be played without fans
Frequently Asked Questions
What is the FedExCup?
The FedExCup is a season-long competition that culminates with a playoff system, $35 million in bonus money distributed, and the awarding of the FedExCup trophy to the FedExCup champion .
Who has the most PGA Tour wins?
The all-time leaders on the PGA Tour are Sam Snead and Tiger Woods. They are currently tied, with 82 wins each, but most likely, Tiger will pull ahead in the near future, as he is still actively playing.
How to get on the PGA Tour?
Many golfers dream of playing on the PGA tour, but qualifying has never been easy - and is impossible without a PGA Tour card. To become eligible for the PGA Tour card, you must achieve one of the following qualifying factors:
Become a Web.com Tour member via Q-School

Then, perform well in the Web.com Tour to progress to the PGA Tour. That is, either win three times in a single season or advance through the "the Finals" - a series of four Web.com Tour tournaments that follow the conclusion of the Web.com Tour "regular season"

Be a former major champion or multiple tournament winner

Earning enough FedEx Cup points as a non-PGA Tour member to rank in the top 125 if the golfer was a member.
What are the yellow ribbons for on the PGA Tour?
Several players wore yellow ribbons on their hats in the PGA Tour as a sad tribute to the professional golfer Jarrod Lyle who lost his battle with leukemia.
What does PGA Tour live include?
With PGA Tour live, you can watch exclusive live coverage of featured groups throughout the season, gain access to the full leaderboard, scorecards, as well as live play-by-play for every golfer in the field.
How many players are on the PGA Tour?
For most of the regular events, there are either 132, 144 or 156 players on the field, depending on the time of year, and daylight hours.
Where can I watch PGA Tour Live?
Fans can jump into the action and watch PGA Tour live through NBC Sports Gold and Amazon Prime Video. Both services provide all PGA Tour Live features, ensuring you'll never miss a moment.
Who started the PGA Tour?
The PGA Tour was established in 1929 by the Professional Golfers' Association of America (PGA of America). In December 1968, the PGA Tour broke off into a separate organization for tour players. A little later, in 1975, it adopted the name "PGA Tour."
How does PGA Tour Work?
During the PGA Tour regular season (typically from October through August), PGA Tour players earn points in each event they play. The number of points for winning each tournament varies depending on the quality of the field for each event, with the typical tournament awarding 500. Fewer points are awarded to other players who finish each tournament, based on their final position.
At the end of the regular season, the top 125 players participate in the playoffs. Points won in playoff events are added to those for the regular season, and the fields are reduced as the playoffs proceed.
After the second playoff event (BMW Championship), the TOUR Championship, features FedExCup Starting Strokes, a staggered, strokes-based system which represents the final FedExCup standings, recognizing players for their Regular Season performance, as well as their play in the first two FedExCup Playoffs events. At the Tour Championship, the player with the lowest aggregate score over 72 holes when combined with their FedEx Cup Starting Strokes wins the Tour Championship and is also crowned FedExCup champion, earning a bonus of $15 million and a five-year PGA Tour exemption.
How much do PGA championship tickets cost?
PGA Championship ticket prices will differ depending on a number of factors. Generally speaking, the average ticket price for PGA Championship tickets is around $147 a ticket. But you can be looking at a few hundred dollars more, depending on the players, seats, and demand.
Learn more here
Common Terms to Know
Par:

Abbreviation for 'professional average result'. The number of strokes an expert golfer is expected to make on the hole or course. Every golf hole has a "par" assigned to it. Most holes are either a par 3, par 4, or par 5. On a par 4, an expert golfer is expected to take 4 strokes to get his ball in the hole.

Birdie:

A score of one less than par.

Bogey:

A score of one over par.

Green:

The specially prepared grass surface surrounding the hole, where golfers attempt to putt the ball.

Putt:

A shot played on the green, usually with a putter — with the intention of getting the ball in the hole.

Fairway:

Exactly where golfers should aim to keep to — the short grass between the tee and the putting green.

Rough: T

he longer and coarser grass at either side of the fairway that is best avoided.

Bunker: A

lso known as a sand trap, is a hazard that is a depression in the ground containing sand. They can either be near the green or on the fairway.

The cut: A specific score players must match or exceed in order to avoid

elimination during the final two rounds of a four-round tournament

Fore: What golfers yell when their golf ball is flying dangerously close to another player.
Hope this was helpful!
Looking forward to when we can get fans back out there! Work on that swing and "FORE!" in the meantime :)