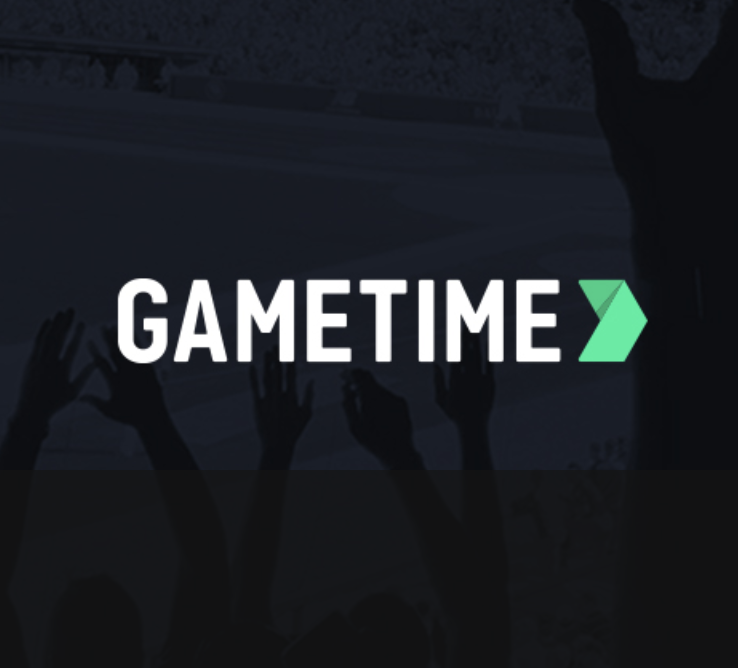 Gametime
Published: May. 19, 2020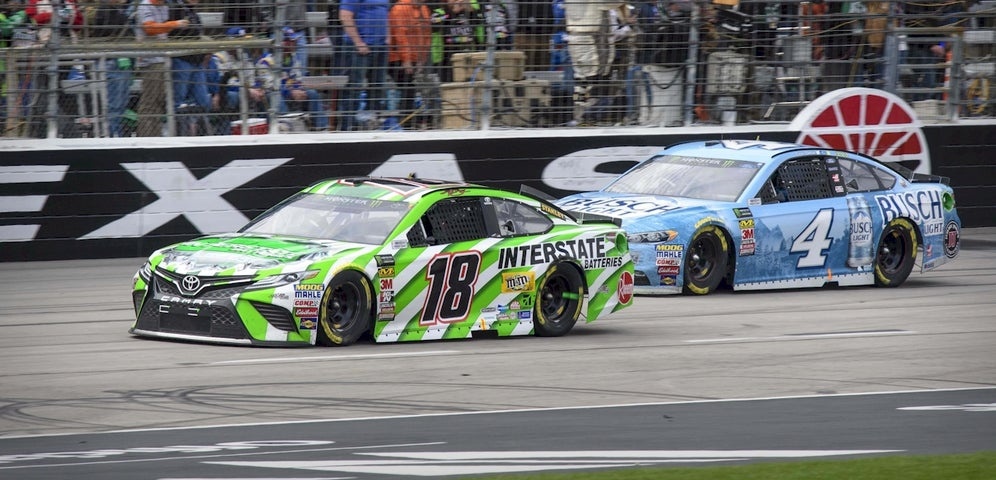 NASCAR Returns To Racing
Start your engines! After a successful (albeit unique) return to live racing on 5/17 in Darlington, we're looking forward to all the upcoming races of the NASCAR season! (We'll be updating this as races finish and as more races are finalized)
Upcoming TV Schedule
| | | | | | |
| --- | --- | --- | --- | --- | --- |
| Date | Series | Track | Distance | Network | Start (ET) |
| June 10 | Cup | Martinsville | 263 miles | FS1 | 7 p.m. |
| June 13 | Gander Trucks | Homestead | 201 miles | FS1 | 12:30 p.m. |
| June 13 | Xfinity | Homestead | 250 miles | FOX | 3:30 p.m. |
| June 14 | Xfinity | Homestead | 250 miles | FS1 | Noon |
| June 14 | Cup | Homestead | 400 miles | FOX | 3:30 p.m. |
| June 20 | ARCA | Talladega | 202 miles | FS1 | 2 p.m. |
| June 20 | Xfinity | Talladega | 300 miles | FS1 | 5:30 p.m. |
| June 21 | Cup | Talladega | 500 miles | FOX | 3 p.m. |
| June 26 | ARCA Menards | Pocono | 200 mi | FS1 | 6 p.m. |
| June 27 | Gander Trucks | Pocono | 150 mi | FS1 | 12:30 p.m. |
| June 27 | Cup | Pocono | 325 mi | FOX | 3:30 p.m. |
| June 28 | Xfinity | Pocono | 225 mi | FS1 | 12:30 p.m. |
| June 28 | Cup | Pocono | 350 mi | FS1 | 4 p.m. |
| July 4 | Xfinity | Indianapolis | 151 mi | NBC | 3 p.m. |
| July 5 | Cup | Indianapolis | 400 mi | NBC | 4 p.m. |
| July 9 | Xfinity | Kentucky | 200 mi | FS1 | 8 p.m. |
| July 10 | Xfinity | Kentucky | 300 mi | FS1 | 8 p.m. |
| July 11 | Gander Trucks | Kentucky | 225 mi | FS1 | 1 p.m. |
| July 12 | Cup | Kentucky | 400 mi | FS1 | 2:30 p.m. |
| July 15 | ARCA Menards | Charlotte | 150 mi | FS1 | 4 p.m. |
| July 15 | Cup (All-Star Open) | Charlotte | TBA | FS1 | 7 p.m. |
| July 15 | Cup (All-Star Race) | Charlotte | TBA | FS1 | 8:30 p.m. |
| July 18 | Xfinity | Texas | 300 mi | NBCSN | 3 p.m. |
| July 18 | Gander Trucks | Texas | 250 mi | FS1 | 8 p.m. |
| July 19 | Cup | Texas | 501 mi | NBCSN | 3 p.m. |
| July 23 | Cup | Kansas | 400 mi | NBCSN | 7:30 p.m. |
| July 24 | Gander Trucks | Kansas | 200 mi | FS1 | 7 p.m. |
| July 24 | ARCA Menards | Kansas | 150 mi | FS1 | 10 p.m. |
| July 25 | Gander Trucks | Kansas | 200 mi | FS1 | 1:30 p.m. |
| July 25 | Xfinity | Kansas | 250 mi | NBCSN | 5 p.m. |
| Aug. 2 | Cup | New Hampshire | 318 mi | NBCSN | 3 p.m. |
FAQ
What does NASCAR stand for?
National Association for Stock Car Auto Racing
What are the different types of series?
NASCAR Cup Series: The top division, where the best of the best drive.
NASCAR Xfinity Series: Think of this series as the "minor leagues" of NASCAR. Typically held as a support race the day before a Cup Series racing event.
NASCAR Gander RV & Outdoor Truck Series: Yup, it's exactly what you're thinking: pickup truck racing.
ARCA Menards Series: Considered a minor, semi-professional league, and used as a feeder series into the above three national touring series.
Fun fact: Top drivers are actually allowed to compete in both the Cup Series and the Xfinity or Gander Truck series. These guys are called...Buschwackers! (As of 2016, new rules have been implemented to limit participation and to better highlight up and coming/future stars of the sport). But still, why would drivers still want to participate in the other series? Well, since the Xfinity series event is usually the day prior to a Cup Series event, drivers can use it as practice around the track with similar equipment (though Xfinity cars have less horsepower), and... for the love of racing of course!
What's everyone competing for?
Drivers' Championship: awarded to the most successful Cup Series driver over a season, as determined by a points system based on race results and victories
Owners' Championship: operates in the same manner as the Driver's Championship, except that points are awarded to each individual car (i.e. Penske, Stewart-Haas Racing, etc.) If an owner enters more than one car, each car is viewed and scored as a separate entity.
Manufacturers' Championship: scored the same as the Owners' Championship, and exactly as it sounds – awarded to the manufacturer with the most points over a season. Currently all NASCAR cars are manufactured by one of the following: Toyota, Ford, and Chevrolet.
And last but certainly the most frequent of questions:
What happens if drivers need go to the bathroom during a race?
While drivers relieve themselves before a race starts, these races can be long (3-4 hours), and sometimes you just gotta go. And they do, right there, in their suit. Luckily, this doesn't seem to happen too often, at least according to Dale Earnhardt Jr.
Hope this was helpful, more resources can be found at nascar.com
Looking forward to when we can get fans back out there! But in the meantime... vroom vroom.