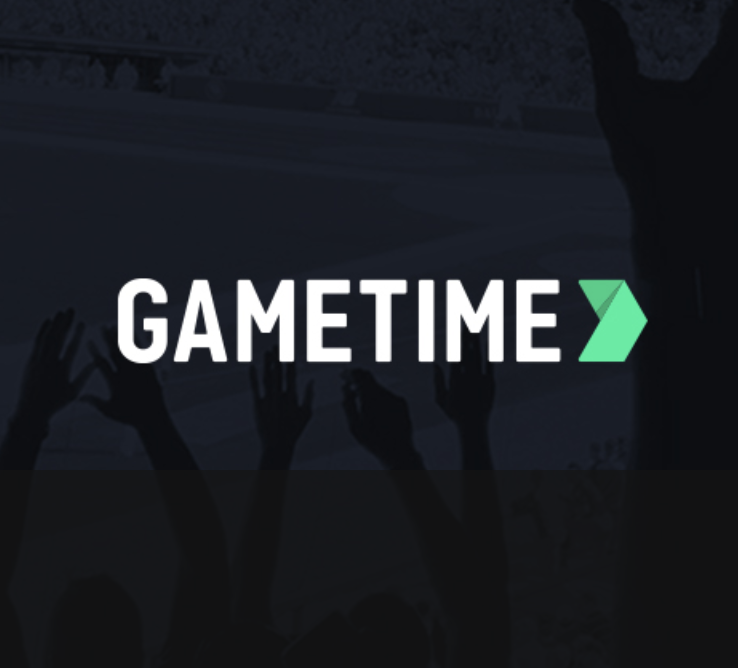 Gametime
Published: Nov. 14, 2019

NFL Matchups Happening on Thanksgiving
---
Thanksgiving ranks high on a lot of sports fans' Holiday Power Rankings because of turkey, family, and football. Thanksgiving and football history are intertwined. NFL games have been played on Thanksgiving Day since the league started in 1920. Seeing the Lions and Cowboys on our TVs has been an annual tradition since 1934 and 1966 respectively. Let's get into three 2019 Thanksgiving games and what they could mean for this NFL season.
12:30 pm ET – Chicago Bears vs. Detroit Lions at Ford Field
This NFC North game could determine who gets one of two NFC wildcards. Bears quarterback Mitchell Trubisky has regressed in year 3 but his team still has hopes for the postseason because of a 3-1 start. Lions QB Matt Stafford has had some bright moments under new offensive coordinator Darrell Bevell. Both teams have been up-and-down this year but will consider the season a failure if they aren't playing in January. The North looks like it belongs to Aaron Rodgers and the Packers once again under Matt LaFleur but the Lions and Bears have shown enough signs to make a postseason berth realistic. This rivalry is one of the NFL's best and oldest with the cities only 280 miles apart and this season could be extra special with both teams fighting to keep their playoff hopes alive.
4:30 pm ET – Buffalo Bills vs. Dallas Cowboys at AT&T Stadium
The annual game at Jerry World is the only non-divisional game on Thanksgiving this year but that doesn't make it any less special. The Dallas Cowboys are America's Team. There are Cowboy flags in neighborhoods across the country and the franchise is the most valuable in sports across the globe. Translation: every Cowboys game is a big deal. We get the added bonus of a very good Bills team in Big D. Buffalo has been one of the surprises of the season.
Sean McDermott's team got off to a 5-1 start this year with the NFL's 3rd best offense in terms of yards per game and top-10 run defense. Josh Allen is one of the true dual-threat quarterbacks in the league and is looking to get his team back in the playoffs for just the second time in 19 years. Dallas started the season off just as hot but may have been boosted by a soft schedule. Once they started facing the Saints and Packers of the world their offense looked in trouble. Since then things have improved for Dak Prescott's crew. They showed signs of life in Week 6 beating Philadelphia 37-10 with Ezekiel Elliott rushing for 111 yards and a touchdown. Thanksgiving comes just 4 days after the Cowboys play in Foxborough so they could be motivated to bounce back and make a statement at home against Buffalo.
8:20 pm – New Orleans Saints vs. Atlanta Falcons at Mercedes-Benz Stadium
After your third helping of dessert, your sweatpants go on and so do the Saints and Falcons. This NFC South game looked tasty before the season started but the Falcons have been one of the worst teams in the league. Atlanta's season was virtually over halfway mark but they are still loaded with talent and will be motivated against a division rival. New Orleans' season could have gone sideways if not for the brilliance of head coach Sean Payton and backup quarterback Teddy Bridgewater.
Future Hall-of-Famer Drew Brees tore a thumb ligament back in Week 2. He missed the next five games and Bridgewater led them to a 5-0 record. Brees looked like he never left with 3 touchdowns in a Week 8 beatdown of the Cardinals 31-9. By the time Turkey Day rolls around the 40-year-old could be even better – a little midseason break while your team goes 5-0 does a body good. The Saints have extra motivation playing for the number 1 overall seed in the NFC. This season is shaping up as a race between San Francisco, New Orleans and Green Bay for that top spot and home-field advantage throughout the playoffs. Brees has just missed out on a trip to the Super Bowl the last two years on fluky plays and he'll want every advantage to finally get back to the Big Game.
Week 13 will kick off early as usual and although most teams say they "don't like playing on a short week," there is something different about Thanksgiving Day. This year's edition has two divisional games and an AFC/NFC crossover in Dallas. We always look forward to stuffing our faces in late-November and there will be plenty of football to wash it all down.
---
Questions? Let's chat: feedback@gametime.co