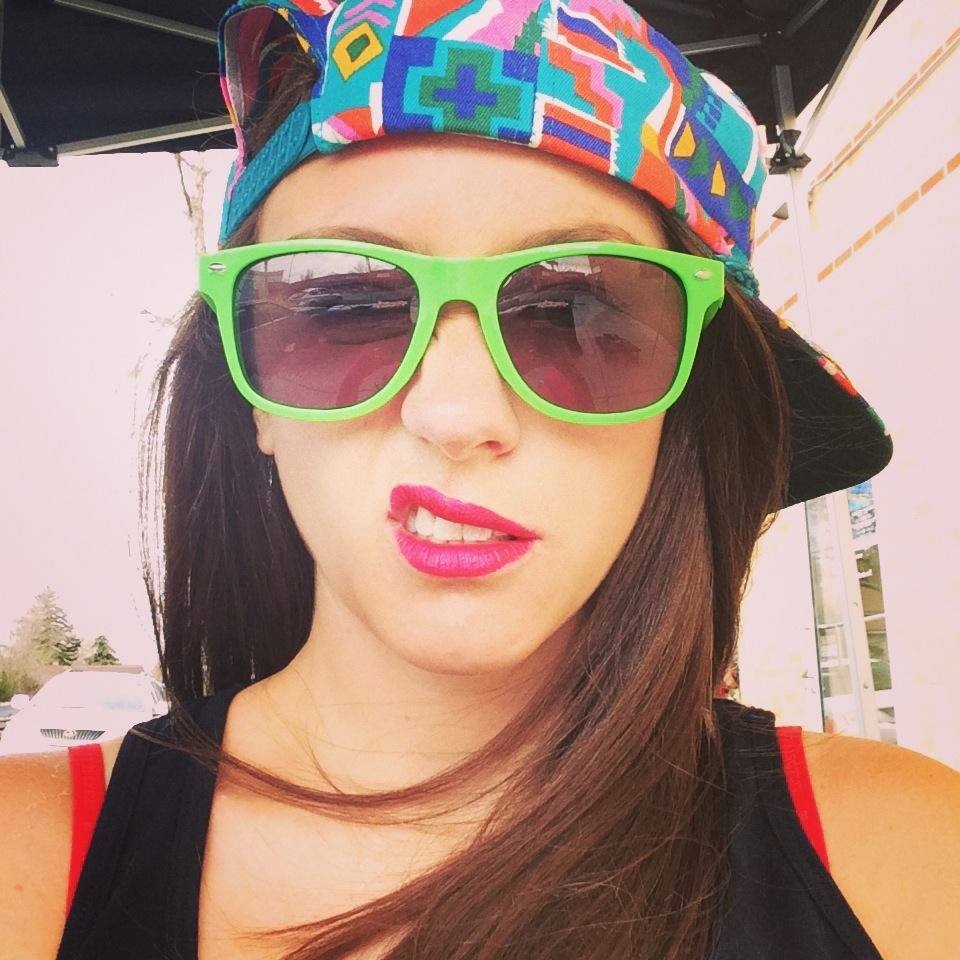 Jackie Berkery
Published: Jan. 09, 2019
Super Bowl LIII Frequently Asked Questions
---

Haven't yet bought your Super Bowl LIII Tickets? Check out our
Super Bowl Buying Guide for info about when and how to buy tickets.
---
Is Gametime a trustworthy source for Super Bowl tickets?
Yes! At Gametime, your peace of mind is our #1 priority. We partner only with verified Super Bowl ticket vendors, so you can rest assured that your tickets are 100% authentic. To hear what other people are saying about Gametime, check out this article about us from Inc.com. Want to talk to a real person? Give us a ring at (888) 660-7992 to speak with our dedicated customer support team.
Where will I pick up my tickets?
These tickets are kind of a big deal, so they require in-person pickup in Atlanta near Mercedes-Benz Stadium. For security reasons, the exact pickup location isn't released until the week leading up to the Super Bowl. If you've purchased tickets through Gametime, keep an eye out for an email from us with your exact pickup location and more details.
When can I pick up my tickets?
We'll send you an email with the dates and times that your tickets will be available. Don't worry—our Gametime Guarantee ensures you'll have your tickets in hand before the game!
Can my tickets be shipped?
Unfortunately, tickets cannot be shipped. All Super Bowl tickets purchased from Gametime must be picked up in-person in Atlanta.
How do I get to Mercedes-Benz Stadium?
The stadium is located in the heart of downtown Atlanta, with ample transportation options available to Super Bowl attendees. For driving directions, parking passes, and public transit routes, visit the Mercedes-Benz Stadium website. Here are your best options:
Public Transportation
Atlanta's citywide bus and rail system, known as MARTA, is the easiest way to get to the game if you're coming from within the metro area. With several stops at the doorstep of the stadium, you'll be delivered right to the heart of the action.


Ride Sharing
Attendees can also catch a ride with Uber or Lyft, both of which are widely available in Atlanta. Mercedes-Benz Stadium provides two designated Lyft dropoff and pickup locations to make it a smooth ride. The primary (recommended) Lyft zone is near Gate 1, while a smaller secondary zone services Gates 2, 3, and 4 on Centennial Olympic Park Drive.


Driving
There are more than 20,000 parking spots within a 20-minute walk from the stadium, but you can bet parking will still be difficult. If you plan to drive, consider purchasing a parking pass in advance to save yourself a headache.
What can I bring into Mercedes-Benz Stadium?
It's the biggest game of the year, and security will be tight. All guests will go through metal detector screening prior to entering the stadium, including inspection of any items you're bringing in. We recommend that you review the stadium policies on their official website. And don't forget that if you plan to bring in a bag, it'll need to be one of those nifty clear ones.
Prohibited behavior and items include:
Abusive, foul or disruptive language

Alcohol *

Animals (except service animals to aid guests with disabilities)

Bags that do not follow The Mercedes-Benz Stadium clear bag policy (please see Bag Policy)

Battery packs

Bottles, cans and beverage containers of any kind *

Cameras with lens longer than 6" (detachable or non-detachable)

Chairs, booster seats, stools or other seating devices

Food items *

Inflated balls *

Interference with the progress of the event (including throwing objects)

Knives of any length

Large umbrellas - Must be under 33 inches to be allowed in the building.

Laser pointers

Lights

Noisemakers

Pyrotechnics, firearms, and weapons of any kind or any other item or action deemed dangerous or inappropriate

Signs or flags (no larger than 3' X 5'), shakers, pom-poms or any item with a pole or stick.

Thermoses/Cups

Ticket scalping

Trespassing, soliciting, peddling and loitering

Tripods, monopods, and Selfie-Sticks
* unless purchased on-site
How do I know my Super Bowl tickets are real?
Gametime partners with only verified sellers and we guarantee the authenticity of each ticket we sell. Here are a few tips for how you'll know your tickets are legitimate:
Raised Lettering
Legitimate Super Bowl tickets are printed on high-quality stock with raised textures throughout the design, including the Vince Lombardi Trophy, the NFL logo and the Super Bowl LIII logo.


Official Hologram
Your authentic Super Bowl tickets will feature a hologram showing a football with LIII as well as the words "Super Bowl LIII Atlanta" and "02.03.19"


RFID Chip
All Super Bowl tickets are printed with an RFID chip on the back, ensuring the authenticity and security of your ticket.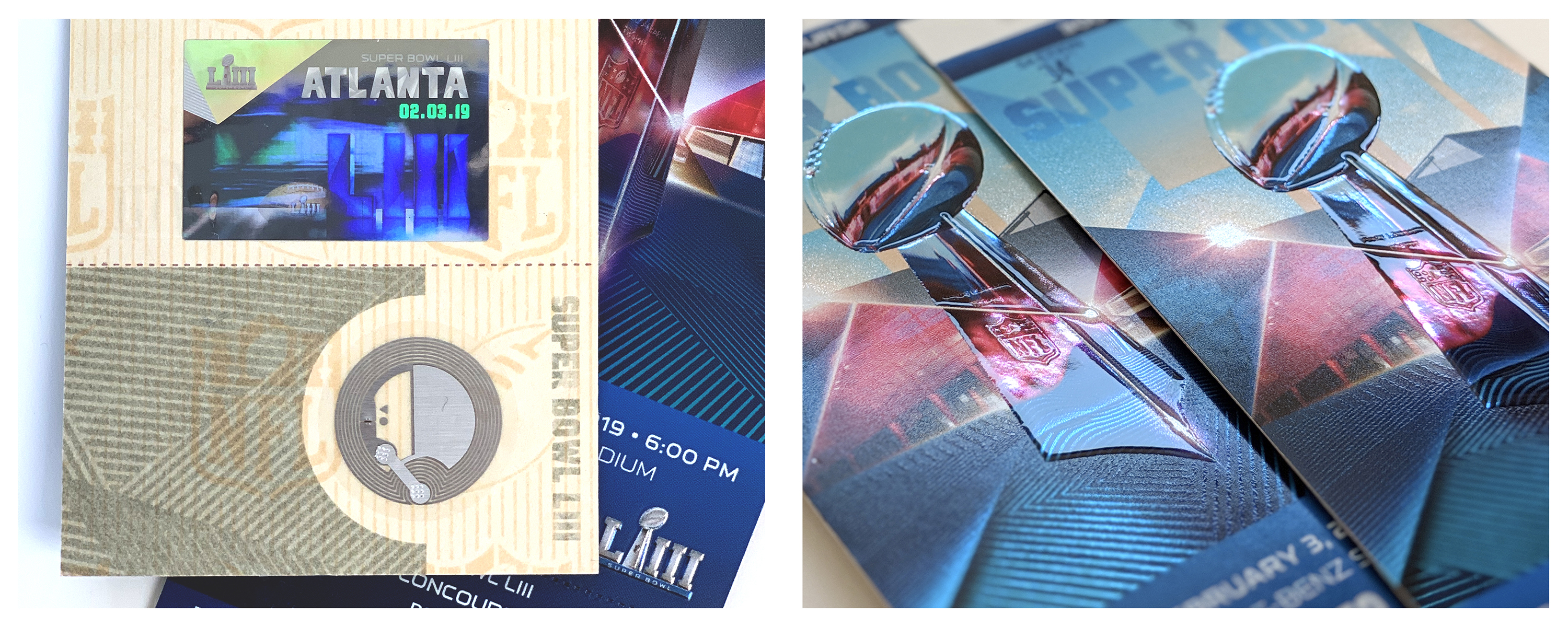 I have more questions! Who can I reach out to?
We're happy to help! Or talk Super Bowl predictions. Or commiserate about the demise of your fantasy team. Reach out to our dedicated customer support team at (888) 660-7992 between 6am - 9pm PST.