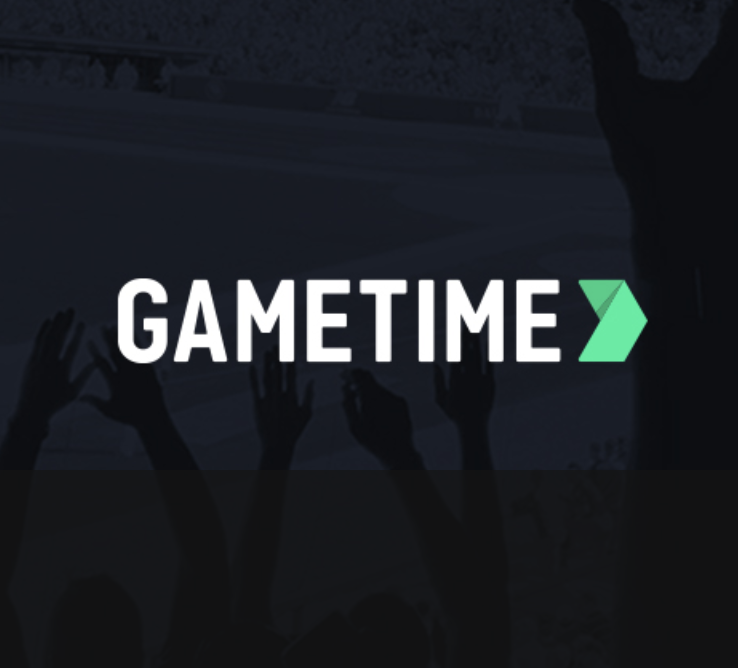 Gametime
Published: Jan. 09, 2019
Why Last-Minute is the Best Time to Buy Super Bowl Tickets
---
The Super Bowl is right around the corner, and that means Super Bowl tickets are selling like hotcakes right now. If your heart is set on showing up in Tampa on February 7th for the game, you're probably scouring the internet to find Super Bowl tickets at a decent price. The good news is that you can get Super Bowl tickets at a price that won't break the bank, and it's no secret how to go about doing it. In fact, all you need is a little patience. It turns out that waiting until the last minute to buy Super Bowl tickets is the smartest move you can make. Can't possibly see how something like that could be? It's true, and here's why.
Super Bowl tickets will always be in demand
Let's get right down to it. The Super Bowl is America's biggest sporting event. It's part of our culture and history, and that's not changing anytime soon.. As a result, getting Super Bowl tickets is always going to require shelling out more than a little cheddar, even for seats up in the nosebleeds. But to be there, breathing the same air as 66,000 other diehard football fans for what is often the most electrifying game of the year is a once-in-a-lifetime event, and well worth every penny.
The insane demand for Super Bowl tickets practically ensures that the price you'll pay per seat will be high. As we get closer to the end of the season and the AFC and NFC leaders sort themselves out, demand skyrockets even higher. Yet it's not always the case that ticket prices follow suit. In fact, it's almost a guarantee that in the last week before the game, Super Bowl ticket prices drop like a rock.
The reason for the season
So why in the world would ticket prices drop just a few days before the Super Bowl? Here's the thing: the majority of Super Bowl tickets are sold to ticket brokers: companies with deep pockets that can afford to buy hundreds or even thousands of tickets in bulk directly from the NFL. They don't buy Super Bowl tickets at face value, though — the NFL gives them a deep wholesale discount. Then they can then resell those tickets on our site at a more attractive price but still turn a tidy profit.
The thing is, though, that these resellers still spent a lot to buy all those Super Bowl tickets in the first place. So it's in their best interest to resell every single ticket they originally purchased; otherwise, they'll be losing money on any that go unsold. Resellers get increasingly motivated to unload their tickets as an event gets closer, and the Super Bowl is no different. What's the best way to encourage ticket sales? Slash prices. Resellers will do anything it takes to avoid taking a loss — and that means you can get Super Bowl tickets for a fraction of the cost just by being patient.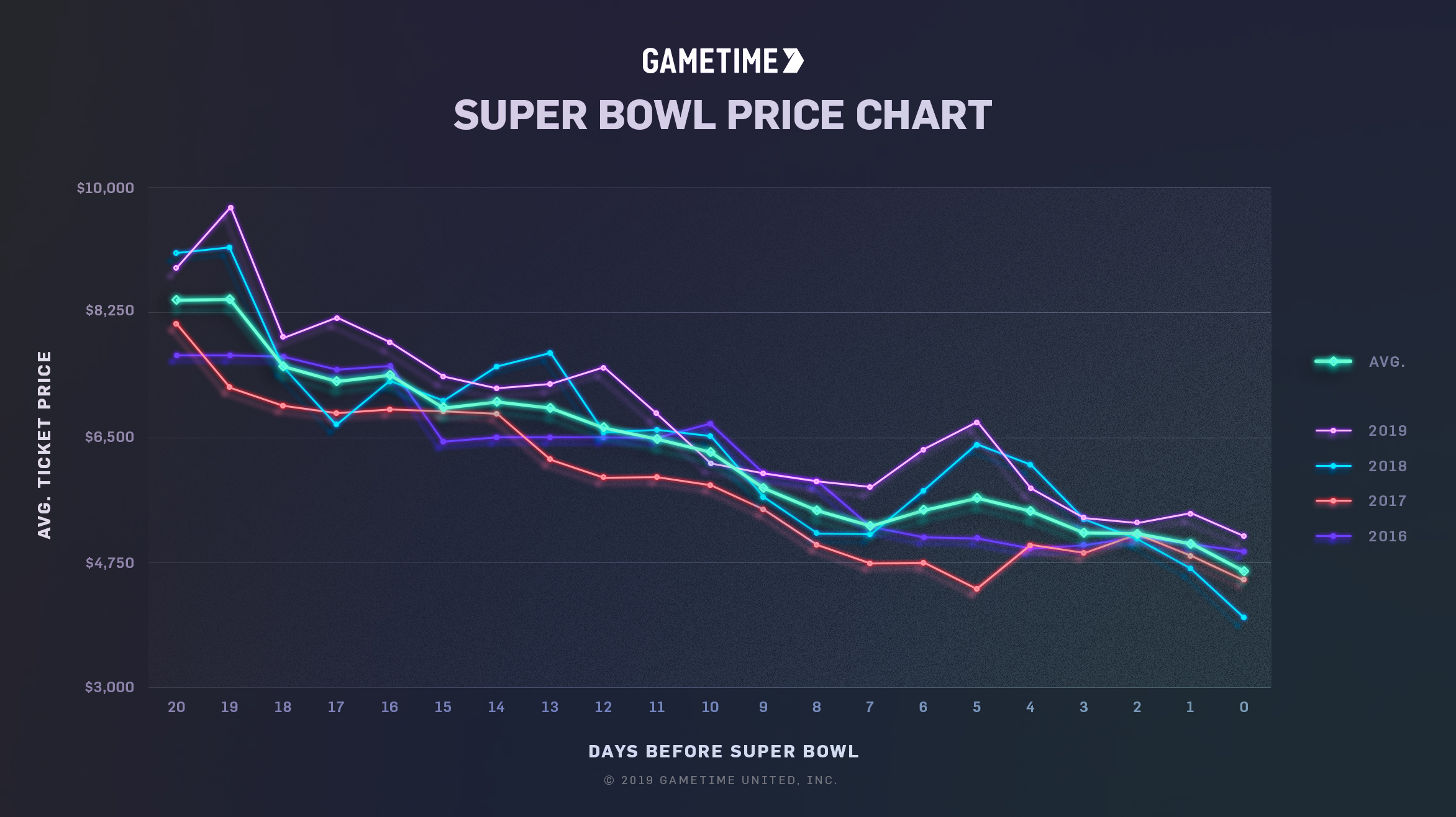 Use Gametime to get the best Super Bowl ticket prices
Of course, there are a ton of apps and websites out there where you can score Super Bowl tickets. We know you have a choice, which is why we provide the absolute best levels of service to everyone who buys tickets through our site — and we're doubling down on that promise for anyone buying Super Bowl tickets through us. In fact, we've dedicated part of our customer support team specifically to Super Bowl buyers now all the way through game day.
We know exactly what you're looking for when it comes to buying tickets online. Our interactive seating chart even shows you each ticket's view of the field, so you'll know exactly what you'll see from your seats before you ever set foot in the stadium — no surprises!
Making Super Bowl tickets even more affordable
Waiting until the last minute is one of the best strategies for scoring tickets to the Super Bowl, and buying them through Gametime is even better. But we do more than just connect you with the best resellers and offer the most detailed virtual seating chart in the industry. We also charge some of the lowest service fees in the entire ticket industry, which means you'll find some of the most affordable tickets for the Super Bowl by using our exclusive services.
Our team works around the clock to ensure you're getting the best services and the best prices. That's not all, though — we also guarantee that you'll have your tickets in your hot little hands with plenty of time to spare, even if you do buy them at the last minute.
Good things come to those who wait
Look, we know how exciting it is to get tickets to the Super Bowl. But jumping the gun and buying those tickets too early might be a bad idea, especially if you don't want to pay through the nose for Super Bowl tickets. Being patient and waiting until the last minute — as resellers begin to get squirrely about unsold tickets — is a great way to get affordable seats. Turning to Gametime to buy those tickets is an even better way to save a lot of money and still get the best seats you can afford!
---
Related Posts:
---
Questions? Let's chat: feedback@gametime.co