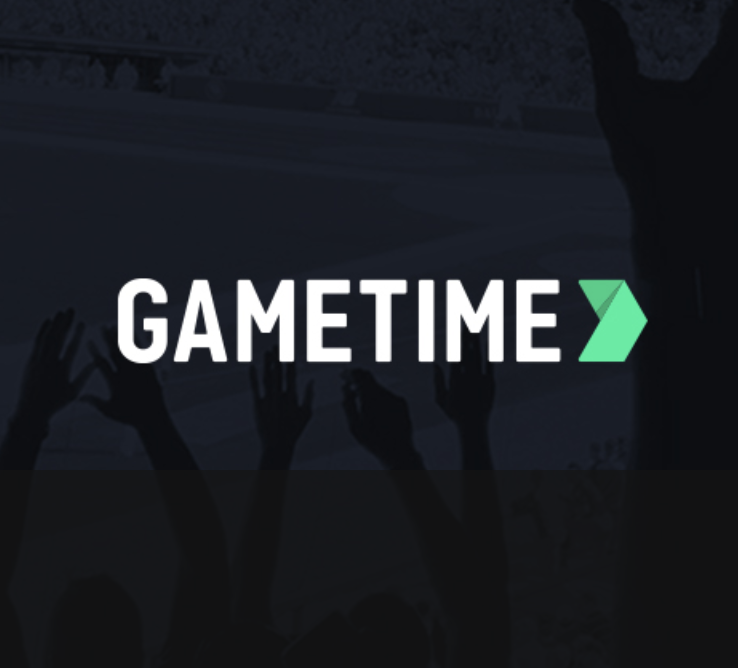 Gametime
Published: Jan. 31, 2019

What to Expect at Trevor Noah's Live Show at Chicago's United Center
---
Trevor Noah is the brilliant mind currently behind the desk at Comedy Central's The Daily Show. But he's much more than just a TV host. From humble beginnings in his native South Africa to his skyrocketing fame today, Trevor Noah has taken the world by storm, selling out concert halls and arenas around the world. Now he's on tour in the United States and Canada, telling it to us straight and making us laugh from coast to coast. Thinking about going to the show? We've got the scoop on what to expect when Trevor Noah plays the Chicago United Center on April 27th.
Trevor Noah's new tour
Trevor Noah is hitting North America hard this year. His first-ever arena run, the Loud and Clear tour, kicks off on January 11th in Toronto and visits a total of 28 cities over several months. In addition to stopping in Chicago, Trevor Noah will be heading to Detroit, Philadelphia, Cincinnati, Atlanta, Hollywood, and dozens of other arena locations in both the U.S. and Canada.
What makes Trevor Noah so funny?
There's a reason people are lining up for Trevor Noah tickets: he's damn funny. Authentically real and incredibly clever, he speaks more than half a dozen languages, is a talented impressionist, and loves accents. But Noah's humor goes beyond the surface level — in fact, much of his humor draws from his own personal experiences growing up as a mixed-race child during Apartheid in South Africa.
When Trevor Noah was born, the relationship between his black South African mother and his white Swiss father was illegal, impacting many aspects of his childhood. But instead of harboring resentment and bitterness, Noah embraces the absurdities of life and celebrates cultures around the globe, all while driving home a message that we're all human in this world.
Trevor Noah in Chicago
Trevor Noah will be in Chicago on April 27th, performing in front of what's sure to be a sold-out crowd. He's touching down at the United Center, an arena that's no stranger to big crowds — both the Chicago Blackhawks and the Chicago Bulls hold their home games there, and its concert capacity is more than 23,000.
Finding Trevor Noah tickets
If you're thinking that Trevor Noah tickets will be in-demand, you're not wrong. He's one of the hottest comedians on the scene today, and his show is sure to be standing room only at the United Center in April.
There are a couple of ways you can score Trevor Noah tickets for his Chicago performance. The first option — buying them directly from the official event box office — isn't your best bet, simply because you're going to be paying more than you want to. If you don't want to break the bank to see Trevor Noah in Chicago, you're better off using a ticket marketplace.
Why ticket prices are more affordable on ticket marketplaces
Ticket marketplaces like Gametime make it easy for resellers to find buyers for all sorts of events, whether it be sports games, concerts, or arena events like the Trevor Noah Chicago show. The secret to their good prices is that resellers have special relationships with official event ticket sellers. Since brokers often purchase large blocks of tickets in one go, event promoters offer wholesale ticket prices and other discounts to these resellers. As a result, brokers can afford to sell their tickets on marketplaces for less than they cost at retail and still make a tidy profit.
When to buy Trevor Noah tickets from a tickets marketplace
It's probably obvious by now that if you want the best prices on Trevor Noah tickets for his Chicago show at the United Center, you should use a ticket marketplace. What you might not know, though, is that if you want the absolute best prices from these marketplace sites, you should wait until the last minute to buy your tickets. Ticket prices always drop as you get closer to the event, as sellers work hard to move any remaining inventory.. If those tickets don't sell, they're stuck taking a loss. Motivated sellers are ideal for anyone who wants to see a show at a great price — so if you want to save a lot on Trevor Noah tickets, wait a few weeks or even months and watch that price drop!
Why rely on Gametime for Trevor Noah tickets?
If you want the best prices and the best experience buying tickets, choose Gametime. We know what it takes to provide the absolute best in service to our customers, whether it's tickets for the Trevor Noah Chicago show or any other event.
Our innovative seating chart shows you a virtual view from your chosen seats, so you'll never get an unpleasant surprise at the arena. On top of that, our service fees are some of the lowest in the industry, ensuring you'll never have to pay more than you can afford for tickets through our marketplace. Finally, we stand behind our platform like no other company by offering you the best guarantee in the business.
It doesn't matter if you're looking for tickets to the Trevor Noah Chicago show, tickets to another Trevor Noah show during his tour, or any other event — whatever you need, Gametime has you covered.
---
Related Posts:
---
Questions? Let's chat: feedback@gametime.co