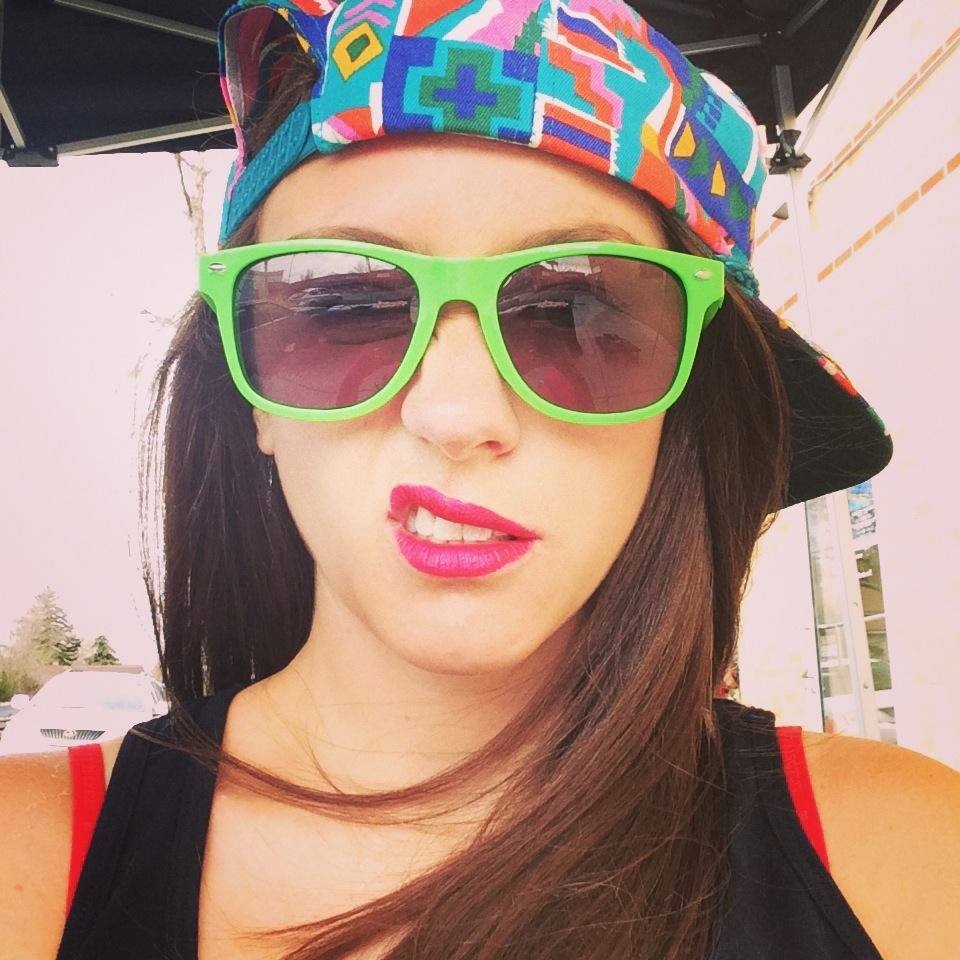 Jackie Berkery
Published: Feb. 21, 2019

Your Complete Guide to March Madness Tickets
---
Start planning your bracket...
The Big Dance is almost upon us! The NCAA Division I Men's Basketball Tournament kicks off on March 17th, and fans across the country are already scooping up tickets in hopes that their team will prevail on The Road to the Final Four. Whether you majored in bracketology or make your picks based on whose mascot would win in a fist fight, it's a month of crazy fun competition that even the most casual basketball fan can get behind.
But while you're intricately researching and planning ahead for your best bracket ever, you might want to hold off on grabbing tickets and save yourself some cash. After all, it's called madness for a reason — and there are bound to be upsets and underdogs that not only surprise us all, but also impact ticket prices from coast to coast. When a favorite gets suddenly knocked out, your wallet will be glad you waited.
Hoping to live out your college hoop dreams? In this guide, we're breaking down everything you need to know about March Madness tickets:
March Madness Ticket Types

Full March Madness Schedule

When to Buy March Madness Tickets

Why Buy from Gametime

The Final Four Schedule of Events

The Final Four Experience (accommodations, food + drink, transportation)
TL;DR: We've got your back when it comes to March Madness tickets.
March Madness Ticket Types
March Madness tickets are as unique as the tournament itself, with a handful of options to get into the game. While you can purchase directly from the NCAA, all tickets sold through their website include the "Official NCAA Experience," a hospitality upgrade that includes private lounge access, food, and drink. If you don't want to fork over the extra cash for VIP add-ons, you can still purchase tickets to any round of the tournament from a trusted reseller like Gametime. Just don't jump the gun too early — ticket prices are likely to fluctuate based on which teams progress through the tournament, so we recommend waiting until the last-minute to grab your tickets.
Session Tickets
For most of the tournament, you won't have the ability to purchase individual game tickets, so you'll likely want to grab a session ticket. Each session consists of two games, and each venue hosts three sessions. If you buy a session ticket, you'll have access to two games at a given venue.


All-Session Tickets
Also called full strip tickets, all-session tickets include three separate sessions — six games in total — at one tournament location. Though they're more expensive, all-session tickets are generally the most cost-effective option if you plan to attend every game at a certain venue.


Final Four Tickets
The Final Four tickets consist of the last two rounds of the tournament, including two semifinal games and the National Championship. For these rounds, fans can pick up either individual game tickets or an all-session package to see both semifinal games and the championship game.

March Madness Schedule
The competition kicks off with Selection Sunday on March 17th, when a special committee announces the 68 teams that will play in the tournament. With 67 games happening over the following three weeks, the schedule is tight and the madness is real. Want to get in on the action? Check out the full March Madness schedule and locations below.
| ROUND | LOCATION | 2019 DATES |
| --- | --- | --- |
| Selection Sunday | N/A | March 17 |
| First Four | Dayton, OH | March 19–20 |
| 1st/2nd Rounds | Hartford, CT | March 21/23 |
| 1st/2nd Rounds | Salt Lake City, UT | March 21/23 |
| 1st/2nd Rounds | Des Moines, IA | March 21/23 |
| 1st/2nd Rounds | Jacksonville, FL | March 21/23 |
| 1st/2nd Rounds | Tulsa, OK | March 22/24 |
| 1st/2nd Rounds | Columbus, OH | March 22/24 |
| 1st/2nd Rounds | Columbia, SC | March 22/24 |
| 1st/2nd Rounds | San Jose, CA | March 22/24 |
| South Regional | Louisville, KY | March 28/30 |
| West Regional | Anaheim, CA | March 28/30 |
| East Regional | Washington, D.C. | March 29/31 |
| Midwest Regional | Kansas City, MO | March 29/31 |
| Final Four, National Championship | Minneapolis, MN | April 6/8 |
When to Buy March Madness Tickets
If you're a college basketball fan, you're probably wondering how to get cheap March Madness tickets. But it's not just about where you buy tickets — your timing is important, too. As with any other big game, NCAA ticket prices tend to drop as each match-up approaches. Keep in mind that the Big Dance is a single-elimination, one-and-done tournament, and you'll still be on the hook for your tickets even if your team is knocked out in the first round. We recommend that you wait until later in the tournament to get your March Madness or Final Four tickets, so you can be sure you're pumped about the match-up.
With that said, in the case of tournaments like March Madness, ticket prices fluctuate significantly as teams are eliminated and unexpected upsets happen. If you see a price you're comfortable paying (no matter which teams are playing), grab tickets now to avoid surprises.
Tracking prices in the Gametime app? We recommend enabling All-In Pricing to view total costs including taxes and fees. Simply tap "My Tickets" in the app, click on your profile info at the top, and toggle All-In Pricing under Settings. By turning on this feature, you'll see the full cost of tickets as you scroll through the app. (Note: you'll need to create a Gametime account in order to adjust these settings.)

Why Buy from Gametime?
Guaranteed Authentic March Madness Tickets
Skip the agonizing parking lot hustle. Our Gametime Guarantee means you can rest assured that your tickets are 100% authentic and we'll get them to you on time for the game.

Lower Fees → Better Prices
Gametime has some of the lowest ticketing fees in the business, meaning we offer more competitive pricing for March Madness and Final Four tickets, and you don't have to worry about paying exorbitant service fees.

Curated Listings
We do the hard work for you. Our intuitive platform surfaces the best ticket options available at any given time based on price, location, and other factors — so you don't have to waste your time scrolling through less-than-stellar deals.

Dedicated Customer Support
Our Fan Happiness team is here to make sure everything goes right. If you have any questions, send us an email at feedback@gametime.co and we'll get back to you right away.
---
Final Four Schedule of Events
If you're heading north for the Final Four, be prepared for a full weekend of festivities. The semifinals are scheduled to go down on Saturday, April 6th, while the grand finale takes place on Monday, April 8th. There will be plenty of action happening between games, though, so plan accordingly and take advantage of all that's going on. From live music to rowdy tailgates, the city will be abuzz with basketball fans, families, and yes – an abundance of college students embracing the "madness."
Check out the full schedule of events below, including the official Fan Fest:
| FRIDAY, APRIL 5 | | |
| --- | --- | --- |
| TIME | EVENT | LOCATION |
| 10am–5:30pm | Reese's Final Four Friday | U.S. Bank Stadium |
| 10am–7pm | Final Four Fan Fest presented by Capital One | Minneapolis Convention Center |
| 3:35pm–5:30pm | Reese's College All-Star Game | U.S. Bank Stadium |
| 7pm–11pm | March Madness Music Series | The Armory |
| TBA | Tip-Off Tailgate | Nicollet Mall |
| SATURDAY, APRIL 6 | | |
| --- | --- | --- |
| TIME | EVENT | LOCATION |
| 10am–7pm | Final Four Fan Fest presented by Capital One | Minneapolis Convention Center |
| TBA | National Semifinal Game 1 | U.S. Bank Stadium |
| TBA | National Semifinal Game 2 | U.S. Bank Stadium |
| 7pm–11pm | March Madness Music Series | The Armory |
| TBA | Tip-Off Tailgate | Nicollet Mall |
| SUNDAY, APRIL 7 | | |
| --- | --- | --- |
| TIME | EVENT | LOCATION |
| 11am–6pm | Final Four Fan Fest presented by Capital One | Minneapolis Convention Center |
| 2pm | NCAA Final Four Dribble presented by Buick | Minneapolis Convention Center |
| 6:30pm | NABC Guardians of the Game Awards Show | Minneapolis Convention Center |
| 7pm–11pm | March Madness Music Series | The Armory |
| TBA | Tip-Off Tailgate | Nicollet Mall |
| MONDAY, APRIL 8 | | |
| --- | --- | --- |
| TIME | EVENT | LOCATION |
| 11am–6pm | Final Four Fan Fest presented by Capital One | Minneapolis Convention Center |
| TBA | Tip-Off Tailgate | Nicollet Mall |
| TBA | National Championship Game | U.S. Bank Stadium |
* All times are local (central) time. All events, time and locations are subject to change.
---
Final Four Location
The City: Minneapolis, MN
The 2019 March Madness Final Four will take place in Minneapolis, Minnesota. This city knows what's up when it comes to major sporting events – they hosted Super Bowl LII in 2018 and the Summer X Games in 2017 and 2018. This will also be the fourth time MSP has hosted the NCAA Championship, so they're well-prepared for the madness, so to speak. Let's just hope the Polar Vortex doesn't make a late-season appearance.
The Venue: U.S. Bank Stadium
The Final Four and National Championship games will be held at U.S. Bank Stadium in downtown Minneapolis. Home to the Minnesota Vikings, this enclosed indoor stadium opened in 2016 with a capacity of more than 65,000 people. Though the roof isn't retractable, 60% of it is transparent like some of its newer counterparts, allowing natural light to fill the stadium year-round. (Hint: bring sunglasses for daytime events.)
Among the hearty Midwest dining options available, fan favorites include:
Revival Stand, Section 111

AZ Canteen Hoagies, Section 344
Ike's Carving, Sections 119 and 329
Kramarczuk's, Sections 140 and 336

Twin Cities Foodies, Section 101
Final Four Accommodations
Take our advice and book your hotel ASAP – if they haven't already, hotels near the stadium will most certainly sell out. Heads up that most hotels are requiring a 4-night minimum during Final Four weekend, from Friday, April 5 - Monday, April 8. So, make the most of the weekend and stay the whole time. (You might not have a choice!) The NCAA has also negotiated discounted rates at a handful of hotels, but rooms are going fast. More info here.
Impromptu trip? Nice moves. Check out the HotelTonight app for the best chance at snagging a last-minute hotel deal in the Minneapolis area. Visitors can also rent an apartment or home on websites like Airbnb and HomeAway.
Hotels Near U.S. Bank Stadium:
Graduate Minneapolis
A favorite of the University of Minnesota, the Graduate is located just a 10-minute drive from the stadium on the school's campus across the river. With inviting guest rooms, free WIFI, and a popular gastropub (The Beacon), you'll have all you need at your doorstep, without the crowds of downtown.


Hewing Hotel
This historic brick-and-timber warehouse has been restored and renovated into a stunning boutique hotel, complete with hipster wallpaper and subway tile bathrooms. Think industrial lumberjack meets Scandanavian chic. And with a year-round rooftop hot tub and lounge, you'll feel like you're on spring break, only classy.


W Minneapolis, The Foshay


The W Minneapolis is located within the historic Foshay Tower, mixing Art Deco style with sleek modern amenities. With the speakeasy-style Prohibition Bar and an observation deck on the 30th floor of the hotel, guests will literally be on top of the world at the W.

Oh, and it's only 15 minutes walking from the stadium.




Hotel Ivy, a Luxury Collection Hotel


This recently renovated boutique hotel is one of the city's most enduring landmarks. Highlights include a luxury spa and fitness center, and a handful of premier dining experiences. You're headed to the finals, so treat yo' self.




Crowne Plaza Minneapolis Northstar Downtown


Located half a mile from U.S. Bank Stadium, the Crowne Plaza is a comfortable standby that'll have you in the heart of downtown. The hotel features a 24-hour fitness center, two on-site dining options, and free WIFI – all the essentials.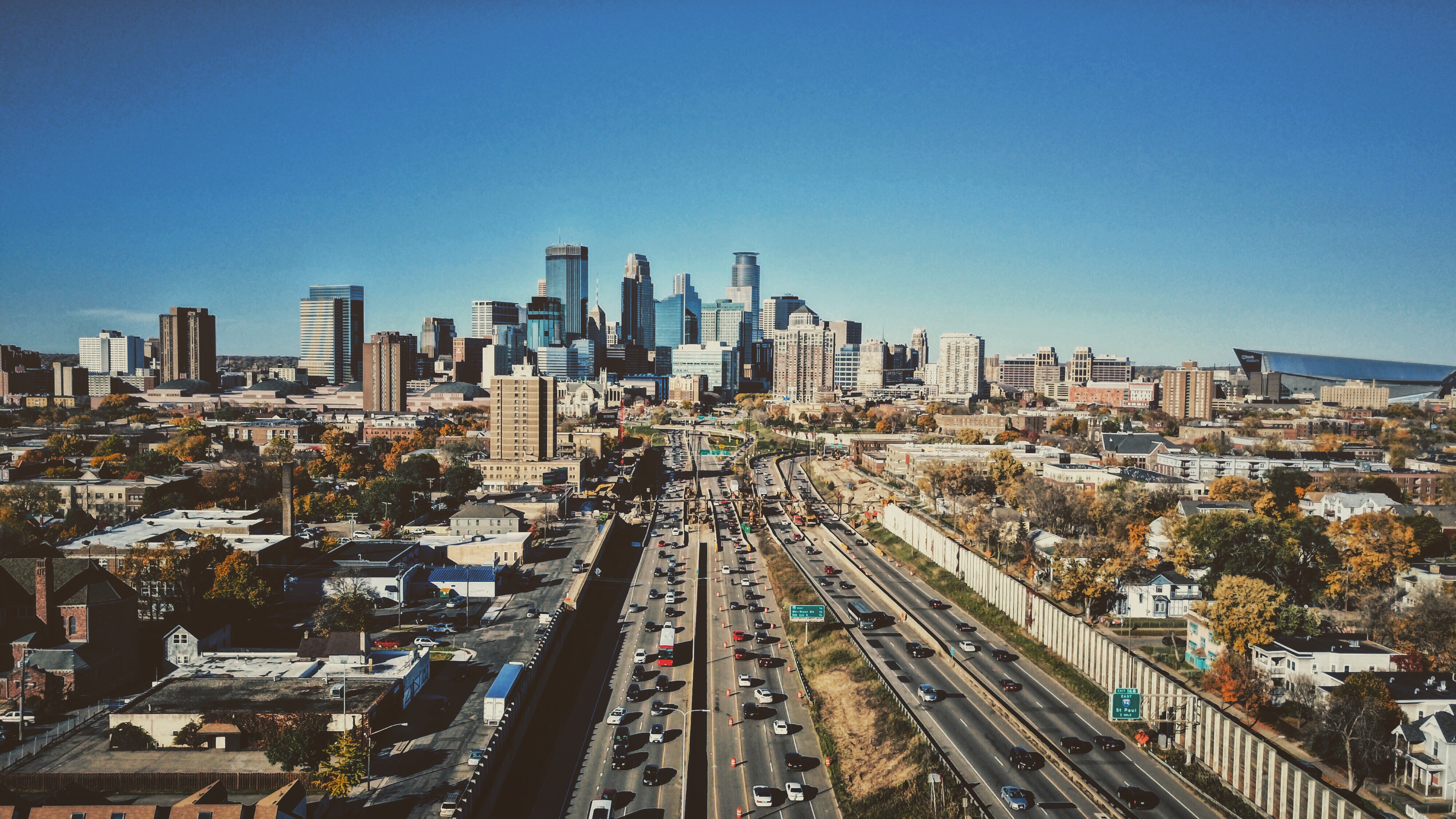 Getting Around Minneapolis
Located in the heart of downtown Minneapolis, U.S. Bank Stadium is easily accessible whether you plan to walk, drive, or ride. For directions, parking passes, and public transit routes, visit the stadium website. Here are the easiest ways to get to the games:
Public Transportation


The METRO light rail offers frequent service directly to the doorstep of the stadium from all over the Minneapolis area. Take the Blue or Green Line and hop off at U.S. Bank Stadium Station. The stadium is also served by more than 20 bus routes.




Ride Sharing


Thanks to stadium partnerships with both Uber and Lyft, it's easy to catch a ride to the game. Designated pickup and dropoff areas are located on 9th Ave. South between 6th and 7th, and 3rd St. between Park Ave. and Portland Ave.




Driving
Though there are more than 20,000 parking spots within walking distance of the stadium, you can bet parking will be a pain during March Madness. If you must drive, we recommend booking your parking pass in advance to save yourself a headache.
Eating & Drinking in Minneapolis
While you're in town for some basketball, you might as well check out the city's burgeoning restaurant scene. Below are a couple of our top recs. Let's be clear that this list is not at all comprehensive, and there are so 👏 many 👏 spots 👏 in the Twin Cities to indulge your food snobbery. These are a good place to start.
Al's Breakfast


Go with an open mind; leave with a full belly. With the odd but notable designation of "narrowest restaurant in Minneapolis," Al's is a tiny diner with a big reputation in the city's Dinkytown neighborhood. The unconventional attitude of the waitstaff paired with a linoleum bar and an animated short-order cooking style makes the place a no-nonsense favorite among locals. Get the pancakes.




Kramarczuk's East European Deli


You'll know when you're getting close to Kramarczuk's by the smell. In a good way. Freshly baked babka, Bavarian cream puffs, smoked kielbasa, and stewed cabbage rolls are all on the menu and all made from scratch. Opened by Ukrainian immigrants in 1954, this deli has evolved from a small shop serving the Eastern European residents of the neighborhood to a beloved Minneapolis landmark.




Matt's Bar
It doesn't look like much from the outside, and it isn't much on the inside… but if you're in the mood for a cheeseburger this is your spot. Get the Jucy Lucy – a cheese-stuffed burger! – and slide into a cozy booth. Of course, it's only fair to note that rival spot 5-8 Club serves up the v. similarly named Juicy Lucy, and opinions are strong about who created the burger and which one is better. We'll let you be the judge.


The Bachelor Farmer
If you want to feel like an Instagram influencer, head to The Bachelor Farmer downtown. The Scandinavian-inspired menu features organic dishes made with ingredients from the rooftop garden and other local farms. And Marvel Bar, the downstairs speakeasy owned by the same team, is the perfect place for a nightcap.


Spoon and Stable


James Beard Award winner Gavin Kaysen and his team of all-stars have garnered ample attention in the Twin Cities with Spoon and Stable. Go for brunch and get a slice of crepe cake for four bucks. Getting in is tough (always a good sign!) so make a reservation in advance.
---
March Madness Support
Still have questions about March Madness or Final Four tickets? Shoot us an email at feedback@gametime.co and we'll touch base with an answer as soon as possible.