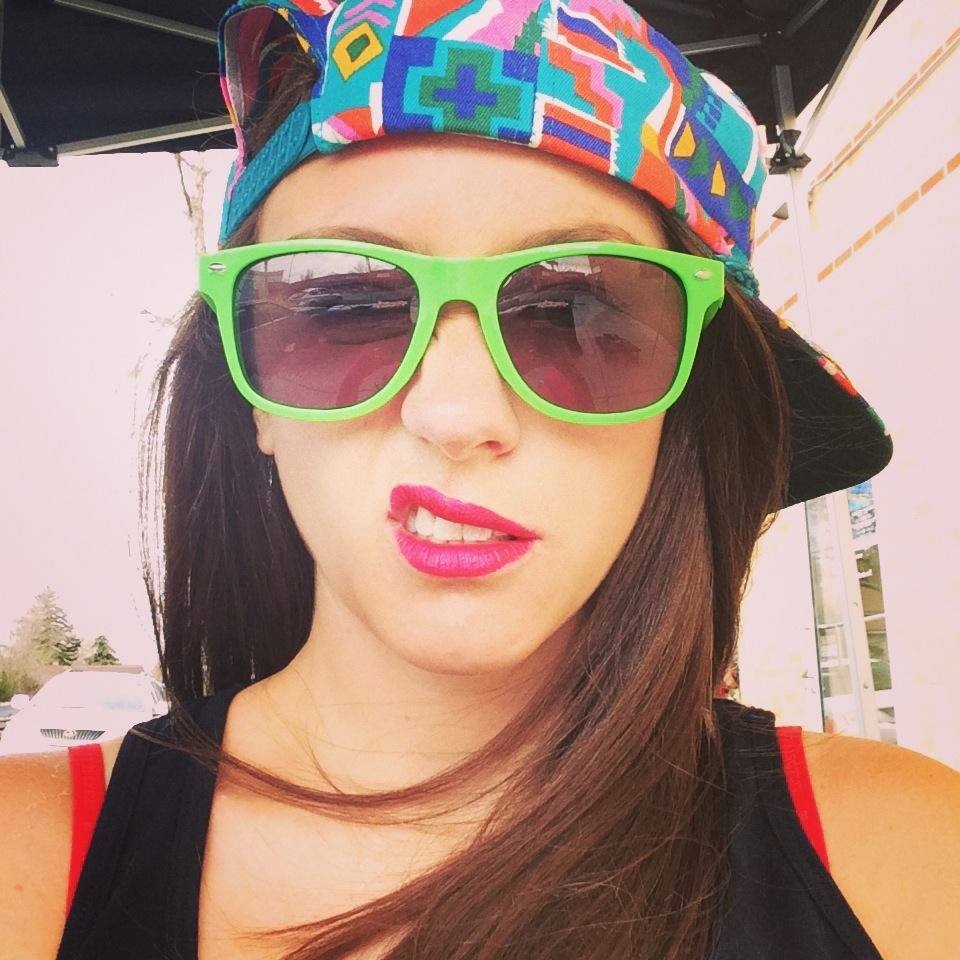 Jackie Berkery
Published: Aug. 01, 2019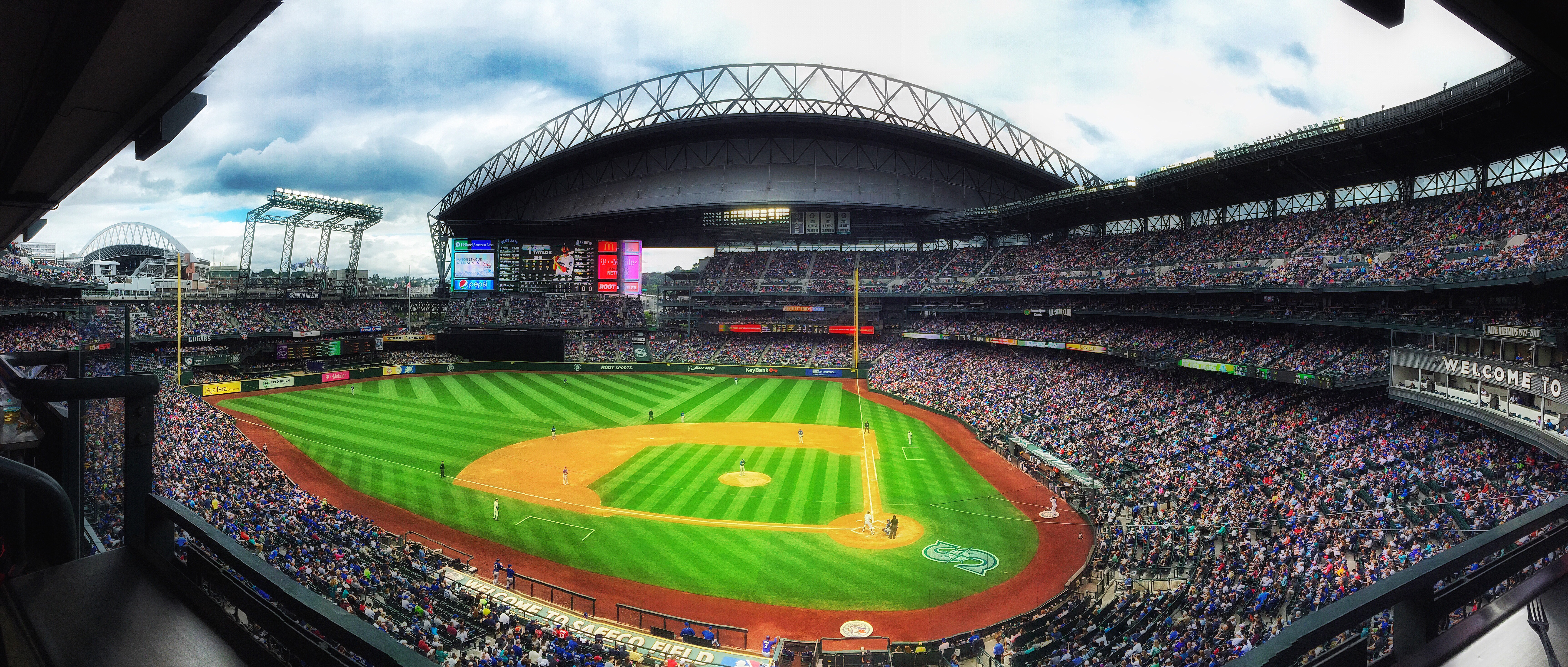 Gametime Venue Guide: T-Mobile Park
---
Don't have tickets yet? Check out last-minute Mariners tickets on Gametime.
---
There's nothing like summer in Seattle, which is why this town goes crazy for its baseball team. On a sunny day, Seattleites flock to T-Mobile Park for local treats, stunning skyline views, and a well-deserved taste of America's pastime. If you're headed to a Mariners game or another event at T-Mobile Park, check out our venue guide below for all the info you need to know!
T-Mobile Park Food & Drink
Jack's BBQ
– The 'Pen
Some of Seattle's best barbecue is right here in T-Mobile Park. The menu at Jack's includes a beef brisket sandwich, Frito pies, jalapeno-cheddar sausage, and Jack's own hush puppies. Get BBQ sandwiches served on a bun or hand-dipped in buttermilk hush puppy batter and fried.
Din Tai Fung
– Section 132
If you can't fathom another stadium hot dog, head to Din Tai Fung for non-traditional baseball fare. This Taiwan-based chain has several Seattle locations, including an outpost at the ballpark. Get pork wontons, steamed bao buns, chicken fried rice, and garlic string beans, among other popular wok-style dishes.
Dynamite Chicken
– The 'Pen
An offshoot of the Ballard beer bar Bramling Cross, Dynamite Chicken serves up gastropub favorites like cheddar bacon tater tots, crispy chicken tenders, and a classic buttermilk fried chicken sandwich. The concept comes from popular Seattle chef Ethan Stowell, so you know it's good.
CB's Nuts
– Section 136
This nut stand started with humble beginnings as a street vendor outside of Safeco Field. Today, it's a fast-growing business with a cult following and a home inside the stadium. For a fresh take on baseball's favorite snack, head to CB's to grab locally-produced, small-batch nuts and seeds.
Juma Ventures
– Section 214
Juma Ventures is a local nonprofit assisting low-income and minority high school students with job skills. Visit their beverage stand throughout the stadium to support the initiative, and stop by their stand at Section 214 if you're a fan of boba tea.
Ballard Pizza Co.
– The 'Pen
Another Ethan Stowell creation, Ballard Pizza Co. serves up New York-style foldable slices with toppings like seasonal mushrooms, ham and pineapple, and Italian sausage. Grab your 'za by the slice or, if you're feeling guilty, opt for the caesar salad.
1st Base Vine
– Section 126
A wine bar for the classiest of baseball fans. Pouring local PNW varietals, 1st Base Vine offers a respite from the standard stadium experience. Though the selection rotates regularly, you can count on a refreshing list of reds and whites by the glass and bottle. You'll also find their wines at concession stands throughout the park.
Lookout Landing Bar
– Section 349
For a generally calmer atmosphere than the other stadium bars (ahem, the 'Pen), head to Lookout Landing for a cocktail or craft beer on tap. This outdoor terrace offers views of both the game and the Seattle skyline – great for sunny days and impressing out-of-towner friends.
Sound Bar & Seafood
– Section 247
Fancy seafood and cocktails are on the menu at this club-level restaurant. Think fresh Dungeness crab rolls, local salmon, and oyster po' boys. The carefully crafted cocktail list was designed by Rob Roy's Any Apte and features local spirits.
Cask Ale Station
– Section 129
One of the park's more unique beverage options, Cask Ale Station pours traditional cask-conditioned beers from local Northwest brewers. If you consider yourself a beer snob – or wannabe? – this is the perfect spot to impress your friends and enjoy a cask ale from the rotating selection.
---
T-Mobile Park Venue Info
Bag Policy
Guests may bring in bags and soft-sided coolers providing they do not exceed 16" x 16" x 8" and are able to be stored under the seat. Bags and coolers are subject to search upon entry. Hard-sided coolers are not permitted into the ballpark.
Prohibited Items
For everyone's safety, the Mariners do not allow the following items:
Bags larger than 16" x 16" x 8"

Pets (excluding service animals)

Professional-style camera lenses or tripods

Selfie sticks, flag/sign poles or brooms longer than 36"

Weapons

Alcohol, glass containers or outside beverages (except permitted)

Drones

Noisemakers or laser pointers

Fireworks and flammable liquids

Inflatable items

Skateboards, rollerblades or hoverboards

Signs or banners with non-sport messaging

Items not listed here but determined to be a risk to the safety or enjoyment of attendees by stadium management shall be refused entry

List of Prohibited Items subject to change without notice for non-Mariners home games, concerts, and other special events.
Gate Times
All gates open 2 hours prior to game time, with the exception of the Center Field Gate and The 'Pen Gate which open 2.5 hours prior to game time for the first 1,000 fans for access to The 'Pen. Gate times may vary for special events such as Opening Day, special promotions and the Postseason.
Ride Share Pickup/Dropoff
For public safety and traffic flow, guests using rideshare services such as Lyft or Uber are encouraged to use the park's designated taxi stand at the northwest corner of First Avenue South and South Royal Brougham Way. Note that many streets around the ballpark are changed to "one-way only" after events.
Bike Racks
T-Mobile Park has secured parking for over 150 bicycles in the Mariners Garage located on Edgar Martinez Drive east of Occidental Avenue. There is no charge for bicycle parking. Additional bicycle racks are available next to the garage on the west plaza and on the Centerfield Gate Plaza on the north side of the stairs.
Parking Info
T-Mobile Park offers visitors various parking options by price range and preferred entrance/exit.
Mariners Garage
Right next door to the ballpark, just across Edgar Martinez Drive to the south

Price range: $20-$60

Good for traveling to and from all directions, and via I-5, SR 99, First Avenue

Passes may be purchased in advance on the team website.
CenturyLink Event Center Garage
Next door to the ballpark, just to the north, accessed via the Royal Brougham overpass

Price range: $10-$50

Good for traveling to and from the north, east and west-and via SR 99 and First Avenue
Union Station Garage (South)
Located a short half-mile walk from the ballpark.

Price range: $8-$30

Good for traveling from the north, east and the west-and via I-5 and 4th Avenue
Alcohol Policy
Alcohol sales cease at the first pitch of the 8th inning. Visit the venue website for the full alcohol policy.
---
Questions? Let's chat: feedback@gametime.co