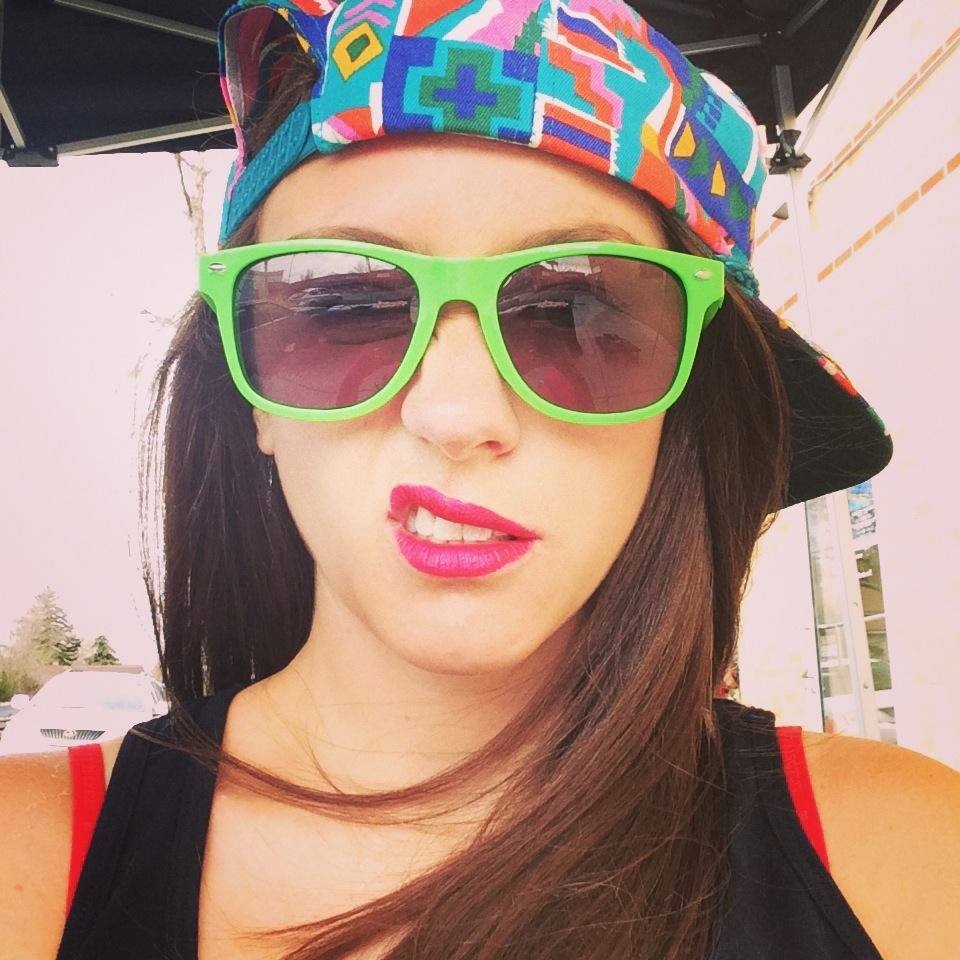 Jackie Berkery
Published: Jul. 26, 2019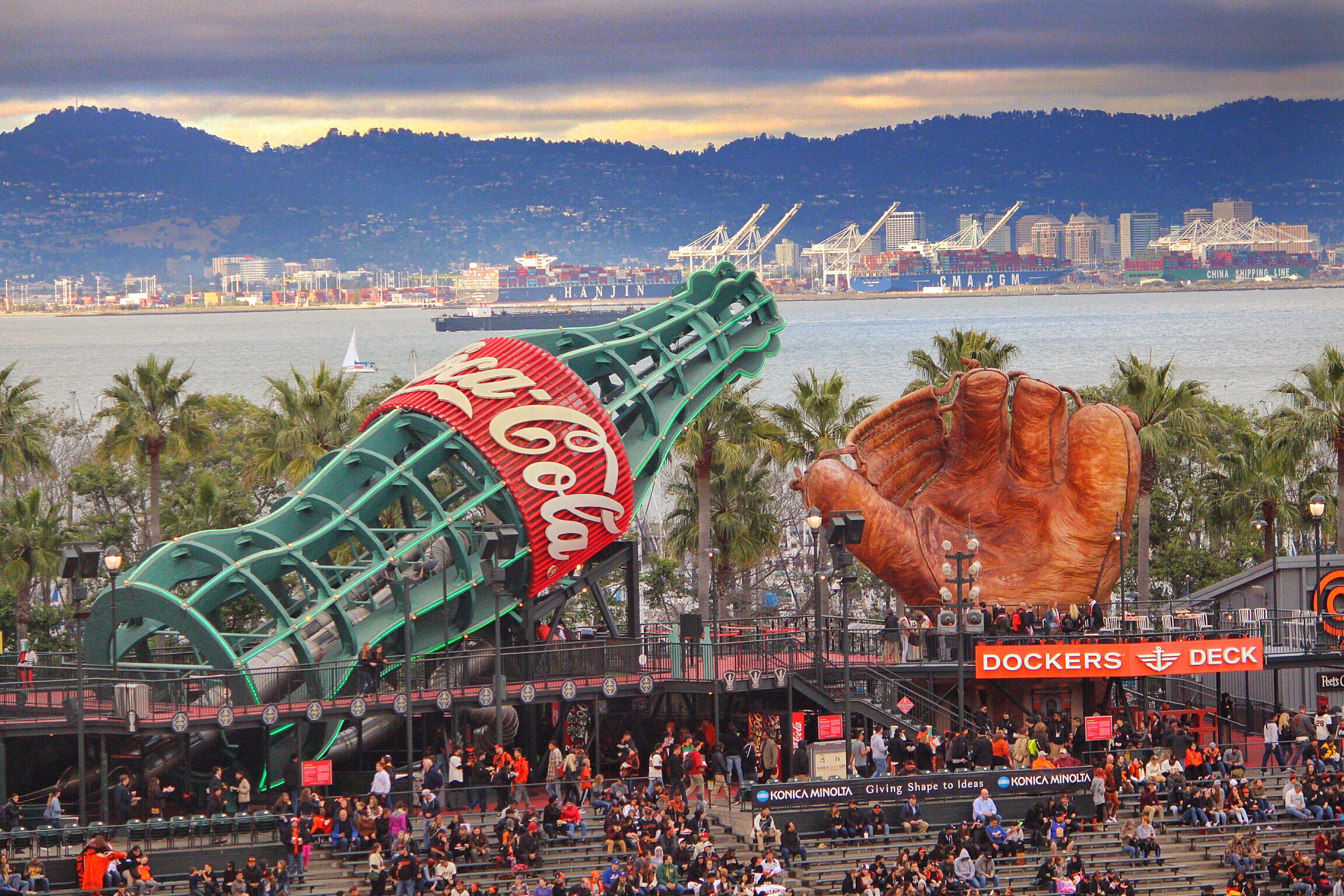 Gametime Venue Guide: Oracle Park
---
Don't have tickets yet? Check out last-minute Giants tickets on Gametime.
---
It rarely feels like real baseball weather in San Francisco (read: sunny and warm), but that doesn't stop fans from coming out and enjoying a game at Oracle Park all season long. SF fans are some of the most loyal in the game, and they're also serious about their stadium – and food! (Ahem... garlic fries...) If you're headed to a Giants game or another event at Oracle Park, check out our venue guide below for all the info you need to know.
Oracle Park Food & Drink
Crazy Crab'z
– Center Field
Named for the Giant's original "anti-mascot," this iconic stand always has a line – and fans will happily wait. Get the Dungeness crab sandwich, decked out with buttery, garlicky SF sourdough. It's not cheap, but you'll get your money's worth in crab meat. Also on the menu: calamari, clam chowder, and a shrimp roll.
Orlando's Caribbean BBQ
– Sections 142 & 314
In-the-know Giants fans head to Orlando's for the Cha Cha Bowl, a tasty mix of rice and beans, pineapple-zucchini salsa, and grilled chicken or pork carnitas. Created by Giants legend Orlando Cepeda, this Latin American classic also mixes thirst-quenching mojitos and margaritas.
The Garden
– Center Field
For an elevated ballpark experience, visit the Garden at Center Field. There are two bistro stands here – Hearth Table and Garden Table – serving up gluten-free and vegetarian dishes using ingredients picked fresh from the garden. With fire pits, deck chairs, and a picnic lawn, you might momentarily forget you're at a baseball game.
Organic Coup
– Section 134
As the first USDA certified organic fast-food restaurant, the Organic Coup serves up treats like acai bowls and wraps. Don't be fooled into thinking it's all healthy, though – spicy fried chicken sandwiches and garlic tater tots are the most popular menu items. Wash it down with an organic vodka lemonade.
Pier 44 Chowder House
– Center Field
Any true San Franciscan knows that summer nights can be chilly, to say the least. If you forgot your hat and mittens, stay warm with a cup of Pier 44 clam chowder in a bread bowl. It's right next to Crazy Crab'z, so we'll let you be the judge of who does chowder better.
Gilroy Garlic Fries
– Sections 112, 223 & 331
If you didn't overindulge in garlic fries, did you really go to a Giants game? A staple of Oracle Park, these greasy, garlicky, delicious potatoes are everywhere at the stadium – but the best are Gilroy's. There will be a line, and it'll be worth the wait.
Ghirardelli Ice Cream
– Sections 136, 225 & 321
For a true San Francisco treat, get a Ghiradelli hot fudge sundae at one of the several locations throughout the park. Yes, they're overpriced. And yes, they're decadent. They also serve hot cocoa to keep you going through the final out on those chilly summer nights.
Vintage 58 Wine Bar
– Sections 119 & 323
Baseball isn't all hot dogs and light beer. If you gravitate toward the finer things in life, make a stop at Vintage 58 for local and international wines on tap and by the bottle. Feeling particularly fancy? Grab a carafe and add a cheese board or charcuterie plate for good measure. Pinkies up!
Corona Beach Bar
– Section 312
Summer in San Francisco isn't really a thing… but you can fake it if you know the right spots. Stake out a spot at the Corona Beach Bar for – you guessed it – Coronas and nachos. Find your beach at the View Level bar designed from a bright blue shipping container. You can't miss it.
Public House
– Willie Mays Plaza
Located adjacent to the park, the Public House boasts gastropub favorites like fish and chips, fried chicken, and the meatless Impossible Burger. Pro tip: beers are way cheaper than in the park, and they've got a pretty extensive craft beer list. Ticket holders can come and go between the bar and stadium during the game – and you can bring your drink with you.
---
Oracle Park Venue Info
Bag Policy
Paper and plastic grocery bags, purses, fanny packs, backpacks, lunch bags, diaper bags, soft-sided containers, handbags, and briefcases are allowed into the ballpark as long as they do not exceed 16" x 16" x 8" in size in accordance with MLB policy.
All bags will be thoroughly inspected before they are permitted into the ballpark. Hard-sided coolers will not be permitted. Oracle Park does not offer bag check or store oversized bags.
Prohibited Items
For fan safety and enjoyment, the following items are prohibited at Oracle Park:
Aerosol Cans (including sunscreen)

Air Horns

Alcoholic beverages

Aluminum or glass (including stainless steel bottles)

Bags or containers measuring OVER 16" x 16" x 8"

Beach Balls

Flags with poles not sold in the Dugout Store

Folding chairs

Drones

Hard-sided coolers

Hoverboards

Illegal Drugs

Knives

Laser Pointers

Nets, ropes, and any other device used to obtain objects from the field

Noisemakers

Sunscreen in aerosol cans

Weapons of any kind

Additional items at the discretion of Giants management
Gate Times
The main gates at Willie Mays Plaza (including the Suite Lobby and Field Club entrances) open two hours before game time. The Marina, O'Doul and Second and King Gates open 90 minutes before game time.
Ride Share Pickup/Dropoff
Oracle Park does not have a designated rideshare pickup/dropoff zone. Taxi stands are located on Second Street between Townsend and King Streets (near Momo's), on Second Street between Townsend and Brannan Streets, and on Third Street between King and Townsend Streets (near Lucky Strike).
Bike Racks
Secure bike parking is available on the Portwalk near the Dignity Health Center and is operated by the San Francisco Bicycle Coalition, which is an independent contractor. Bicycles left at the bike parking lot are not the responsibility of the Giants. The bike parking lot opens two hours prior to the scheduled first pitch until 30 minutes after the game's final pitch. There is no charge for this service, but donations are accepted to benefit the San Francisco Bicycle Coalition.
Parking Info
Oracle Park offers parking on a first-come/first-served basis in Lots A, C, Pier 48 and Pier 30. Lot A is permit only, and the others are cash only. Ballpark parking lots open three hours before game time.
Parking Costs*:
Pier 48 - $40 (cash only), Oversize Bus Stalls $80 (cash only)

Lot C - $40 (cash only)

Pier 30 - $40 (cash only)
*All rates are regular season only and are subject to change for the postseason.
Alcohol Policy
All alcohol sales end on the Promenade and View levels and in all seats at the end of the seventh inning. Visit the venue website for the full alcohol policy.
---
Questions? Let's chat: feedback@gametime.co