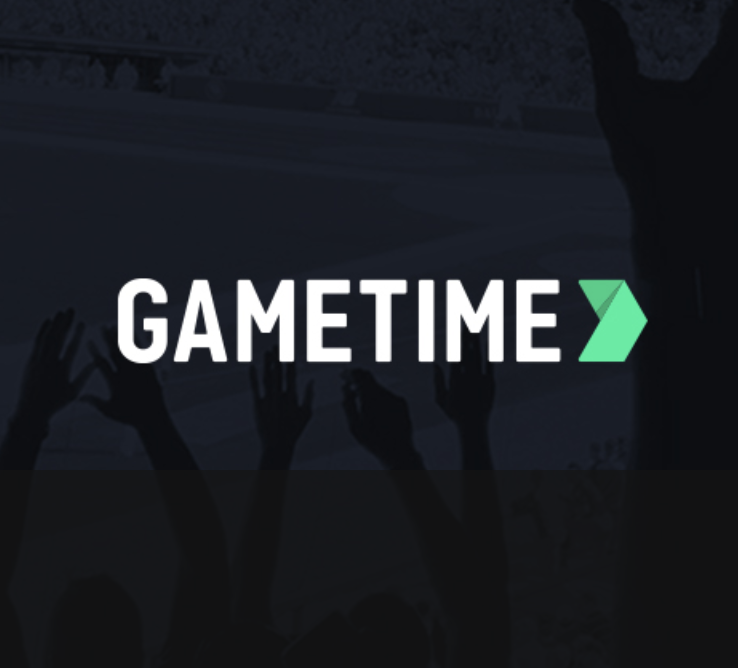 Gametime
Published: Mar. 12, 2019

The Lowdown: SF Giants Home Schedule and Seating
---
Despite what Dodgers fans might say, the San Francisco Giants are a premier team in the MLB's National League. If you're looking for info on the SF Giants home schedule or need to know what seating is like at Oracle Park, you've come to the right place.
The 2019 SF Giants home schedule
Baseball season is long. Between Opening Day and the World Series Championship, each team plays a whopping 162 games! Luckily, the MLB plans out its entire season well in advance for both the National League and American League, so fans have access to the complete San Francisco Giants home schedule before the first pitch is ever thrown. From spring training games in late March to end of season games in September, every single Giants home game is already on the calendar.
And we won't need to wait long for things to heat up – even early-season matchups promise plenty of drama. Starting on April 26th, a three-game series against the Yankees begins on the Giants' home turf. Any baseball fan worth their salt knows there's no love lost between the Bronx Bombers and the Giants, a former New York team themselves
Speaking of decades-long rivalries, the Giants clash with the Los Angeles Dodgers next, with another three-game series beginning on April 29th. The only other team in the MLB that the Giants have more beef with than the Yanks, the Dodgers have been dogging San Francisco since both teams moved to the West Coast in 1958. It's sure to be an explosive start to the 2019 season!
Oracle Park: the place to be for SF Giants home schedule games
No discussion of the Giants is complete without a look at their downtown San Francisco home field. Capable of seating more than 41,000 dedicated fans, Oracle Park opened in 2000 as a brand new stadium to replace the legendary, if aging, Candlestick Park.
Located right on the San Francisco Bay across from the 2nd and King Muni Metro station, Oracle Park has been known by many names over its 19 short years. The field began life as Pacific Bell Park until 2003, when SBC Communications bought Pacific Bell and renamed the stadium SBC Park. Then, in 2006, when SBC bought AT&T, the ballpark became known as AT&T Park. And most recently, naming rights passed to technology company Oracle in time for the 2019 season.
That being said, many long-time Giants fans still refer to the stadium as Pac Bell Park, or even just The Bell. Whatever you want to call it is fine – just know that it's the only place to catch the Giants at home in their quest to claim the pennant this year.
Seating at Oracle Park
Oracle Park is a large stadium, which means you'll have your pick of sections and levels to see the Giants play at home. In addition to three levels of seats – one that rings the entire stadium and two more in tiered mezzanine seating – there are 68 luxury suites, 5,200 club seats on the club level, and an additional 1,500 club seats right behind home plate at field level.
With all that going on, it can be difficult to understand exactly what your field view will be with only your section number. Yes, seats in the 100 levels will be closer to the field than 200- or 300-level seats, but beyond that, it's difficult to know what you're getting until you show up on game day.
Well, it used to be that way. Not anymore, though; the days of hoping for the best are behind us. Thanks to our virtual seating chart technology, you can check out your view from any seat in the stadium, from right behind home plate to the centerfield bleachers and beyond. This SF Giants seating chart is just one of the reasons that Gametime is the best source for Giants tickets anywhere.
Not just SF Giants seating charts
We have more than just Oracle Park seat views, though – we're also your best source for tickets to any game on the SF Giants home schedule.
Gametime is dedicated to getting you into the game at an affordable price. How do we do it? By putting the fans first. Our service fees are some of the lowest you'll find anywhere, so we can keep ticket prices as low as possible. And with our marketplace attracting some of the best professional resellers, there's always plenty of seats to choose from at attractive prices.
When it comes to picking up tickets to the next San Francisco Giants game, rely on Gametime. We've got the most updated info on the San Francisco Giants Baseball schedule, views from every seat in any venue, and some of the best prices around. Play ball!
---
Related Posts:
---
Questions? Let's chat: feedback@gametime.co