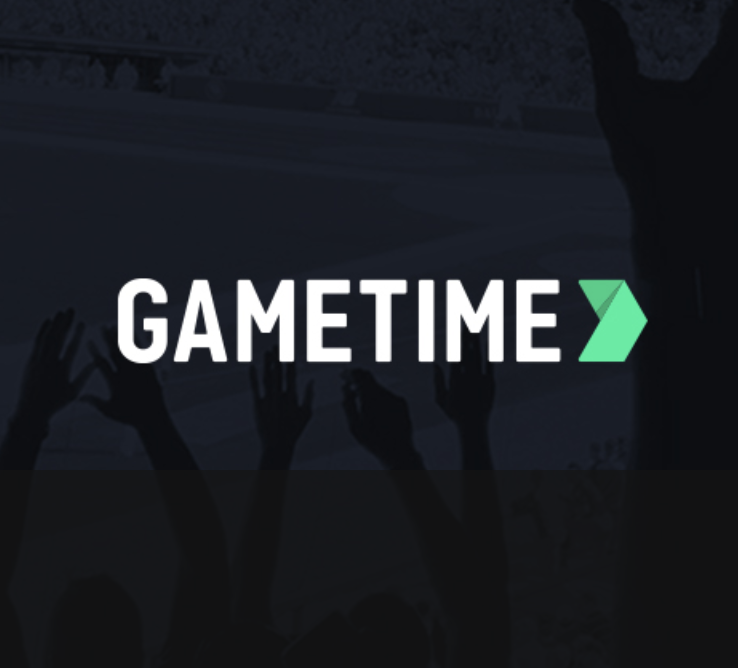 Gametime
Published: Mar. 14, 2019
The Best Place to Buy Warriors Tickets
---
The Golden State Warriors haven't always been on top, but today they're one hell of a team. Catching a Warriors game means being in the presence of true greatness, so if you want in on the action you've gotta find the best place to buy Warriors tickets.
Why the Warriors are a Hot Ticket
Let's face it: up until just a few years ago, the Golden State Warriors weren't on anyone's list of must-see teams. But something changed in 2015 when the Dubs went all the way to the NBA Finals. What some thought was a fluke turned out to be the beginning of a new dynasty. The Warriors would go on to appear in the Finals three more times, winning twice against the top-tier Cleveland Cavaliers.
Things continue to look up for the Warriors, as the team repeatedly crushes their opponents and slides into the Finals. What does that mean for you? Dubs home game tickets are in high demand, so you'll need all the help you can get to find cheap Warriors tickets.
Finding the Best Place to Buy Warriors Tickets
Though they're a definitely hot seller, it's totally doable to find affordable Warriors home game tickets. There are a number of options open to you, whether you buy direct from the NBA or from any number of secondary sellers. Just make sure that when you search for the best place to buy Warriors tickets, you don't only consider the price. You'll also want to ensure the seller guarantees your tickets – if only for peace of mind.
The good news is that cheap and secure tickets aren't mutually exclusive. You don't need to spend through the nose buying directly from the NBA or risk getting scammed by a complete stranger on Craigslist. There's a perfect happy medium that gives you safe, secure, and affordable tickets quickly and conveniently: an online ticket marketplace.
Cheap and Reliable Tickets
If you're tired of both spending an arm and a leg on tickets or taking a risk that the cheap tickets you're buying are fake, let us introduce you to the online ticket marketplace. Highly-regulated websites, created specifically to put resellers directly in contact with fans who need tickets, provide a safe environment to make ticket trades.
The tickets sold on marketplaces mostly come from professional resellers, rather than individual sellers. These companies buy NBA tickets in bulk at a massive wholesale discount, which means they can sell them online for a fraction of the price the NBA and still make a tidy profit. This means you can get a great price on Warriors home game tickets — and you'll be doing it in a safe and secure environment.
Last-minute Ticket Purchases
One great part of buying tickets from marketplaces is that, in many cases, you can get even better prices if you wait until the last minute. More often than not you'll notice that as it gets closer to game time, resellers adjust their prices downwards — sometimes by quite a lot.
The truth is unsold tickets equate to lost revenue for resellers, which means they're highly motivated to move their tickets before they become worthless. If that means dropping the price to the point where they at least break even, then that's what they'll do. You can get some of the best event ticket prices just by having a little patience!
Gametime: Your Best Bet for Warriors Tickets
There are a number of high-profile tickets marketplaces out there, but not all are created equal. Choosing the wrong platform can lead you to spend way too much on Warriors home game tickets or get stuck with poor customer support. So, let's help you find the right one.
It's true that resellers charge great prices for their tickets. But these marketplaces also tack on service fees for each ticket sale. We know how important it is that you can afford to see your favorite team — and that's why Gametime charges some of the lowest service fees out there. This keeps more money in your wallet for what's really important: the concession stand!
As if that wasn't enough, we also guarantee we'll get your Warriors tickets to you in time for game day. We know you've got a choice of where to buy tickets, so it's our priority to do right by the fans. Whether it's super-affordable tickets, guaranteed delivery, or our virtual seating chart, Gametime is the best place to buy Warriors home game tickets.
---
Related Posts:
---
Questions? Let's chat: feedback@gametime.co