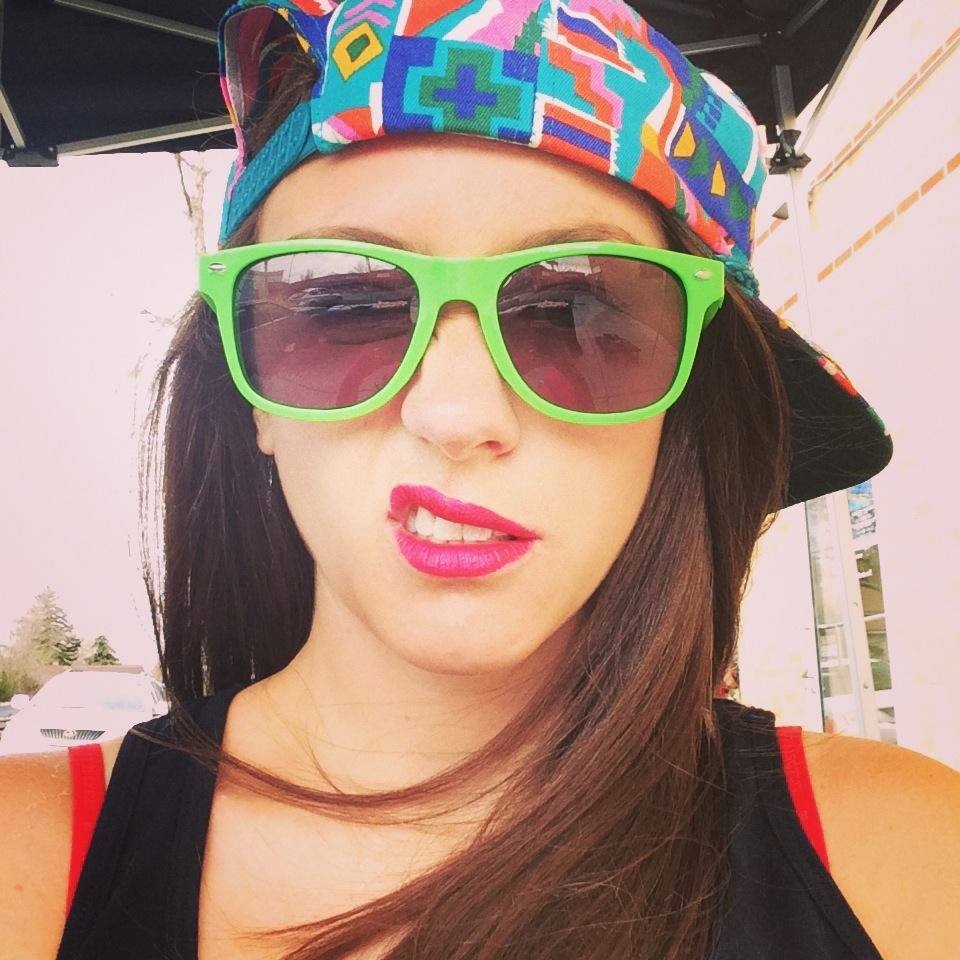 Jackie Berkery
Published: Jul. 19, 2019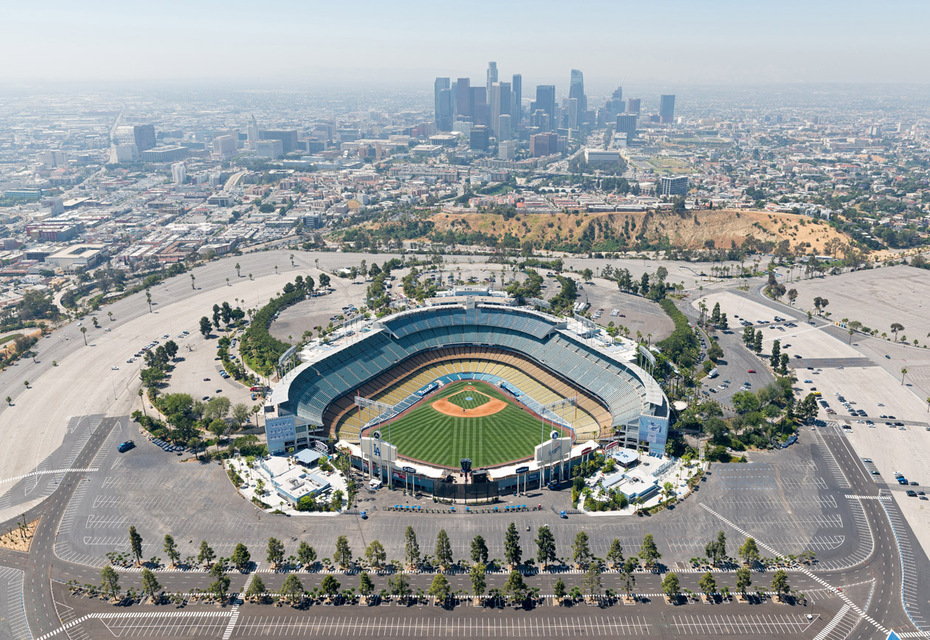 Gametime Venue Guide: Dodger Stadium
---
Don't have tickets yet? Check out last-minute Dodgers tickets on Gametime.
---
Dodger Stadium has some of the best food in the big leagues, and ample beverages to match. From SoCal specialties to classic highball cocktails, the game isn't the only thing calling fans to this historic stadium. If you're headed to a Dodgers game or another event at Dodger Stadium, check out our venue guide below for all the info you need to know!
Dodger Stadium Food & Drink
Think Blue BBQ
– Left Field Plaza
Hankering for the stadium's best pulled pork? Beeline to Think Blue BBQ. The menu boasts an enormous pulled pork burrito, a pulled pork Dodger Dog, pulled pork nachos – you get the gist. They also serve up traditional BBQ standbys, including smoked chicken wings and baby back ribs.
Base Bowls
–
Field 45
When you've had enough fried food – if that's even possible – head to Base Bowls. Their poke bowls are the main event, but you'll also find a vegan noodle bowl, teriyaki chicken, and other non-traditional stadium fare on the menu. A solid option for those trying to stick to their healthy diet at the game.
LA Taqueria
– Reserve 17
The only thing you need to know: get the carne asada fries. Top it off with a margarita on tap and an order of churros. Because if you can't over-indulge at a Dodgers game, then where? Find express locations with a shorter menu at sections Field 10 and Loge 163.
Tommy Lasorda's Trattoria
– Right Field Plaza
Don't come here expecting Italy's finest handmade pastas. Do come for the Italian sausage, chicken parm, and a no-nonsense meatball sub. Most everything on the menu is smothered in hearty marinara sauce, including the garlic fries. Yes, please.
King's Hawaiian Grill
– Left Field Plaza
Get your luau on at King's, with BBQ beef brisket, pulled pork sliders on Hawaiian sweet rolls, and a huge platter of wings. They even pour Kona Longboard Lager on tap, if you really want to get into the aloha spirit. Grab a spot at one of the communal tables and meet up with friends here.
Trolley Treats
– Field 46 & Reserve 2
Trolley Treats is a non-negotiable stop for anyone with a sweet tooth. Choose from fried twinkies, churro sundaes, funnel cakes, Dodger blue ice cream, and other artery-clogging but totally-worth-it confections. No regrets.
Extreme Loaded Dogs
– Field 48
The name says it all: gone are the days of a naked dog in a sad bun. These 1/4 lb. hot dogs and brats are topped with "condiments" like chili, Fritos, or mac n' cheese. The menu rotates based on who's in town, so swing by and check the specialty dog based on the series.
The Healthy Cart
– Reserve 10 & Loge 152
First of all, we bow down to you for choosing the Healthy Cart at a Dodgers game. Such restraint! The options are pretty stellar, though – quinoa and chickpea salad, a curried chicken lettuce wrap, or a grilled chicken sandwich, to name a few. Your arteries will thank you.
Jim Beam Bar & Grill
– Right Field Plaza
The bourbon is flowing in Right Field. The full-service menu features Jim Beam highball cocktails, a handful of mixed drinks, and bourbon-glazed smoked wings. If you're looking for a good, stiff drink in the stadium, this is one of your best bets.
Left Field Bar & Right Field Bar
– Behind Left & Right Bullpens
They're nothing fancy, but the Left Field & Right Field bullpen bars are highly underrated spots to grab a drink with friends during the game. If you're the type who loves to heckle the visiting team – or if you're an out-of-towner cheering on your home team – head to the Right Field Bar adjacent to the visitor's bullpen for a great view of relief pitcher warm-up.
---
Dodger Stadium Venue Info
Bag Policy
Backpacks, bags, and purses larger than 16x16x8 are not allowed in the ballpark. Parents are advised to bring their baby supplies in a diaper bag smaller than these dimensions.
Prohibited Items
Prohibited items not allowed in the stadium include:
Backpacks, purses or bags with dimensions larger than 16" x 16" x 8"

Glass bottles

Cans

Weapons

Poles

Umbrellas

Masks

Hard-sided coolers

Thermoses

Beach balls

Inflatables

Banners

Signs

Flags

Use of laser pointers

Firecrackers/fireworks

Boom boxes

Air horns

Whistles

Musical instruments

Pets

Unmanned aerial vehicles or drones

Cannabis

Other items at the discretion of Dodger Stadium Management.
Gate Times
Stadium gates open approximately 2 hours prior to the first pitch. Parking gates open 2.5 hours prior to the start of the game. Gate times may vary.
Ride Share Pickup/Dropoff
The Dodgers encourage ridesharing and car service vehicles. Uber – the preferred ride of the Dodgers – will be allowed to enter any auto gate to drop off. All other car services will be permitted at Sunset Gate A for drop off in Lot 11. After the game, Uber and car service vehicles will be permitted to enter the stadium via Sunset Gate A to pick up passengers in Lot 11.
Bike Racks
The Dodgers have multiple bike rack lockup locations throughout the stadium:
Lot G - Left Field Pavilion

Lot G - Right Field Pavilion

Lot L - Club/Loge Level (right field)

Lot N - Reserve Level (right field)

Lot B - Reserve Level (left field)

Lot D - Club/Loge Level (left field)

Lot P - Top Deck
Parking Info
Dodgers Stadium parking costs are as follows:
Automobiles and motorcycles: $15 in advance / $25 at the gate

Preferred parking: $40 in advance / $50 at the gate

Large vehicles including buses, motor homes, limousines, and other oversized vehicles: $40 in advance / $50 at the gate.
For only $5 (in advance or upon arrival), purchase parking for Lots 13 and 14. These first-come, first-serve lots are located offsite on Stadium Way – between Elysian Park Avenue and the 110 – and allow for easy entrance and exit. Note that there is an uphill walk to the stadium from these lots, of approximately 10 to 15 minutes.
Parking passes can be purchased in advance on the team website.
Alcohol Policy
Alcohol is served from the time the stadium gates open to the public through the 7th inning. Visit the venue website for the full alcohol policy.
---
Questions? Let's chat: feedback@gametime.co