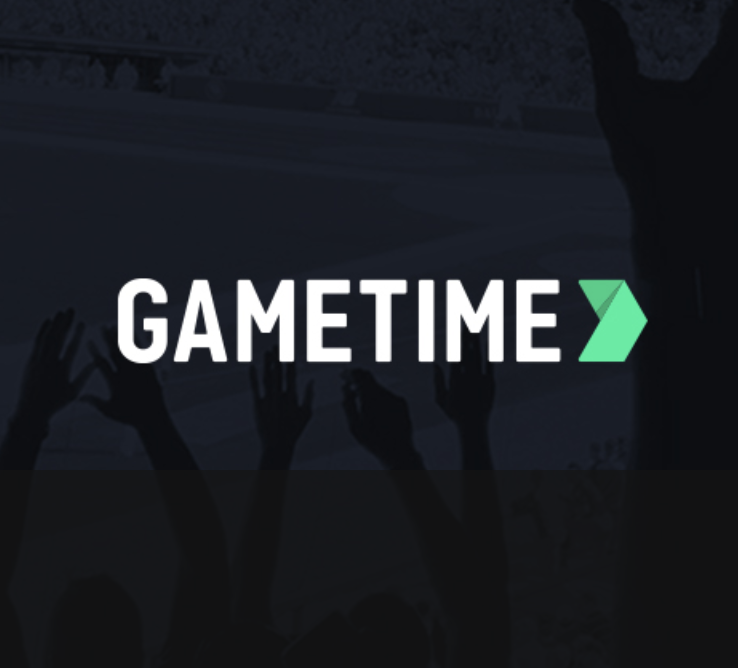 Gametime
Published: Aug. 13, 2019

7 Tips to Help You Prepare for NCAA Football Opening Day
---
For sports football fans, there's nothing better than the return of NCAA football. The rivalries, the youthful exuberance both on the field and in the stands, and the high scores – it's all invigorating! Plus, after a long spring and summer, college football opening day is our first taste of real football in months outside of the NFL preseason. As you pick up your college football tickets for the season and make your tailgating plans, here are a few tips for how to best prepare for NCAA football opening day and the glorious season ahead.
Know When It Starts
It's an obvious but important one. Knowing the date when the college football season gets underway is a top priority, right? While the first big Saturday of games is August 31, there are a handful of games the week prior. Officially, NCAA Football opening day is Saturday, August 24, when the Miami Hurricanes and the Florida Gators meet on neutral turf at Camping World Stadium in Orlando. It's been nearly six years since these in-state rivals have played one another, and with both having a lot to prove this season, it should be a great way to kick off the season – even fans outside of Florida.
Know the Best Opening Day Games
College football sometimes gets a bad rap because so many of the top teams schedule easy games during the early part of the season. But this year's Week 1 college football schedule features plenty of marquee games that fans should be excited to watch. In addition to the Florida-Miami rivalry game, there's an even more bitter rivalry matchup in Week 1 when Utah plays BYU in a yearly battle that's dubbed 'The Holy War.' There will also be a pair of ACC-SEC matchups, as North Carolina faces South Carolina in a border war and Alabama takes on Duke. Fans should also keep their eye on the big game between Florida State and Boise State, not to mention Oregon facing Auburn in a rematch of the 2010 National Championship game. College football opening weekend wraps up on Monday, September 2, when the rebuilding Louisville Cardinals begin their season by hosting Notre Dame.
Learn About Old Coaches in New Places
With over 100 teams at the FBS level, the coaching carousel in college football can get a little confusing. But if you want to get ready for the season, you have to be up-to-date on the game of musical chairs the coaches played during the offseason. The highlight might be former LSU coach Les Miles getting back into the game at Kansas. Miles has his work cut out for him, but if he can't make the Jayhawks relevant, no one can. Mack Brown also left TV to go back to coaching, taking over at North Carolina, where he coached from 1988-1997.
Also in the news: Dana Holgorsen left West Virginia for Houston, going from a Power Five school to a Group of Five school. He was replaced by former Troy coach Neal Brown. Georgia Tech hired Temple coach Geoff Collins to replace Paul Johnson, who retired, meaning the Yellow Jackets will move away from running the triple-option. Finally, Bobby Petrino was let go following a disastrous season at Louisville and replaced with Scott Satterfield, who's spent the last six years building Appalachian State into a force in the Sun Belt.
...And Old Quarterbacks in New Places
There was nearly as much movement among quarterbacks this offseason as head coaches. With graduate transfers becoming the latest craze, several notable quarterbacks will be suiting up on NCAA Football opening day for a new team. Jalen Hurts, who helped Alabama to a national championship two seasons ago, will play for Oklahoma. Justin Fields, a big-time prospect who couldn't unseat Jake Fromm at Georgia, is now at Ohio State. Meanwhile, Jacob Eason, once the starter at Georgia before suffering an injury, will play at Washington after sitting out last season. Finally, former Clemson quarterback Kelly Bryant will suit up for the Missouri Tigers after quitting the Clemson team midseason last year and preserving his final year of eligibility.
Know the Heisman Contenders
The Heisman race tends to play itself out over the course of the season, but it never hurts to know the favorites going into the season. This year could turn into a two-horse race between Alabama quarterback Tua Tagavailoa and Clemson quarterback Trevor Lawrence. However, Nebraska quarterback Adrian Martinez could be an interesting dark horse, as he figures to put up massive numbers in Scott Frost's offense. And don't sleep on running backs like Georgia's D'Andre Swift or Wisconsin's Jonathan Taylor. Both are more than capable of putting themselves in the Heisman conversation.
Shop 'Til You Drop
An underrated part of getting ready for NCAA Football opening day is doing some preseason shopping. After all, you've gotta be decked out in your team gear to support your school – including shirts, hoodies, hats, and perhaps even a jacket that might come in handy when November rolls around. And, of course, you'll need to make sure you have everything you need for those pre-game tailgate parties. The last thing you want to do is show up on NCAA Football opening day and realize you're missing something important like your lucky koozie.
Be Well Rested
More than anything, the best way to prepare for NCAA Football opening day is to be well-rested for it. It's a long season, which means a lot of hours in the sun, a lot of cheering at the top of your lungs, and a lot of indulging in food and drink. It's an easy way to tire yourself out. So, before you pick up your college football tickets for the season opener, make sure you put in a little self-care and rest up for the long season ahead. Game on.
---
Questions? Let's chat: feedback@gametime.co