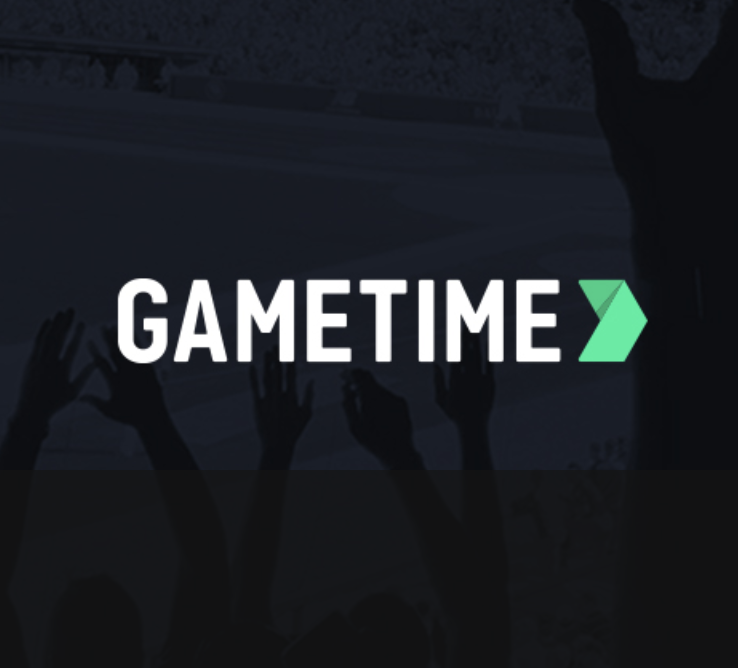 Gametime
Published: Apr. 24, 2019

When Do Celtics Tickets Go on Sale? Score Cheap Tickets for Celtics Games
---
The Boston Celtics are basketball royalty. As one of the most impressive franchises in NBA history, with an astounding 17 NBA Finals wins, they're often the team to beat. Even in years where they don't go the distance, they're always one of the toughest competitors in the league, putting on a great show and delighting fans across New England. So, it's no surprise that finding cheap Celtics tickets can be next to impossible.
But just because it's an uphill battle doesn't mean Celtics tickets aren't completely out of reach for those with champagne taste and a beer budget. Here are a few tips for scoring Celtics games tickets that won't break the bank.
When do Celtics tickets go on sale?
It's always a special time of year when the NBA publishes its new season schedule. Questions of "when do Celtics tickets go on sale?" split the skies as hardcore Boston fans fall over themselves, lining up to get first crack at courtside seats. While the enthusiasm is understandable – this is the Celtics we're talking about! – there's really no rush when it comes to buying Celtics tickets. Along with asking "when do Celtics tickets go on sale?" you should also be considering when is the best time to buy those cheap Celtics tickets.
Jumping the gun on tickets often means paying much more than you would otherwise. In fact, if you can wait a little while, those initial ticket prices are likely to drop. Why does this happen? It's simple: resellers buy right when Celtics tickets go on sale, paying wholesale prices directly to the league. If their tickets don't sell, resellers stand to lose out on their initial investment – so as game day approaches resellers will lower ticket prices to encourage them to sell. In other words, if you wait as long as possible, it's likely you'll pay less than you would if you bought them right when those Celtics tickets went on sale.
Stick to regular season games.
It's always exciting when your team makes the playoffs. The anticipation and drama associated with watching your team make it all the way to victory in the Finals is thrilling, and the urge to see one of these playoffs games in person is strong. And when your team is almost always in the playoffs, you can't help but want to cheer them on in real life.
The problem is that the playoffs are always more expensive regular season games. The best way to save money on Celtics tickets is to avoid going to playoff games. Womp womp. Easier said than done, of course, especially since it's a badge of honor to see the Celtics play in the postseason. If you just can't fathom the thought of not seeing your team in the Finals, at least limit it to one game and save your dough for the regular season.
As for the 2019 NBA playoffs, the Celtics crushed the Indiana Pacers 4-0 in the first round. Next up: they'll face the Milwaukee Bucks, who also had a clean sweep over the Detroit Pistons 4-0. The Celtics will take on the Bucks in the Eastern Conference Semifinals, and we're not the only ones who are excited! It won't be cheap, though, so be prepared.
Steer clear of rivalry matchups.
Boston has one heck of a history behind them, and part of that legacy consists of a few legendary rivalries. Whenever the Celtics go head-to-head with the Lakers, for example, sparks fly. Being at one of these games is a treat, especially if there's a good chance Boston will walk all over Los Angeles (like they usually do).
The sad truth, though, is that these rivalry games are always going to be more expensive than any other Celtics games. With Celtics tickets already in such high demand, adding a formidable rival into the mix only exacerbates the issue. Yes, it's true that a Celtics-Knicks game won't bring the drama like a Celtics-Lakers game, but it will be a lot easier to get cheap tickets to the former.
Skip the season opener.
Is there anything more exciting than being courtside for the first night of the NBA season? Celtics fans are drawn to TD Garden like a moth to the flame, and most would love to be there for the first tipoff of the season. But it's not your best move if you're trying to afford, well, anything else.
Demand for Celtics tickets is at its peak at the beginning of the season and postseason, which makes inexpensive Game One tickets next to impossible to find. Our advice? Watch from a bar around the corner from the stadium, and save your cash for a mid-season game when you can get great seats at a decent price.
Always rely on Gametime!
Finally, there's always one thing you can fall back on if you're looking for cheap Celtics game tickets. The best place to buy Celtics tickets is always going to be Gametime. It's simple, really: we're the only ticket marketplace out there that's as dedicated to you as you are to your team. And our service fees are some of the lowest anywhere, making our Celtics game tickets as affordable as possible.
Beyond that, Gametime is your best bet when it comes to scoring tickets for Celtics games because we stand behind our fans completely. It's our promise to you that we'll deliver your tickets in time for the game. That's our Gametime Guarantee and we stand by it, no matter the circumstances.
If you're looking for the best place to buy Celtics game tickets, turn to Gametime today!
---
Related Posts:
---
Questions? Let's chat: feedback@gametime.co