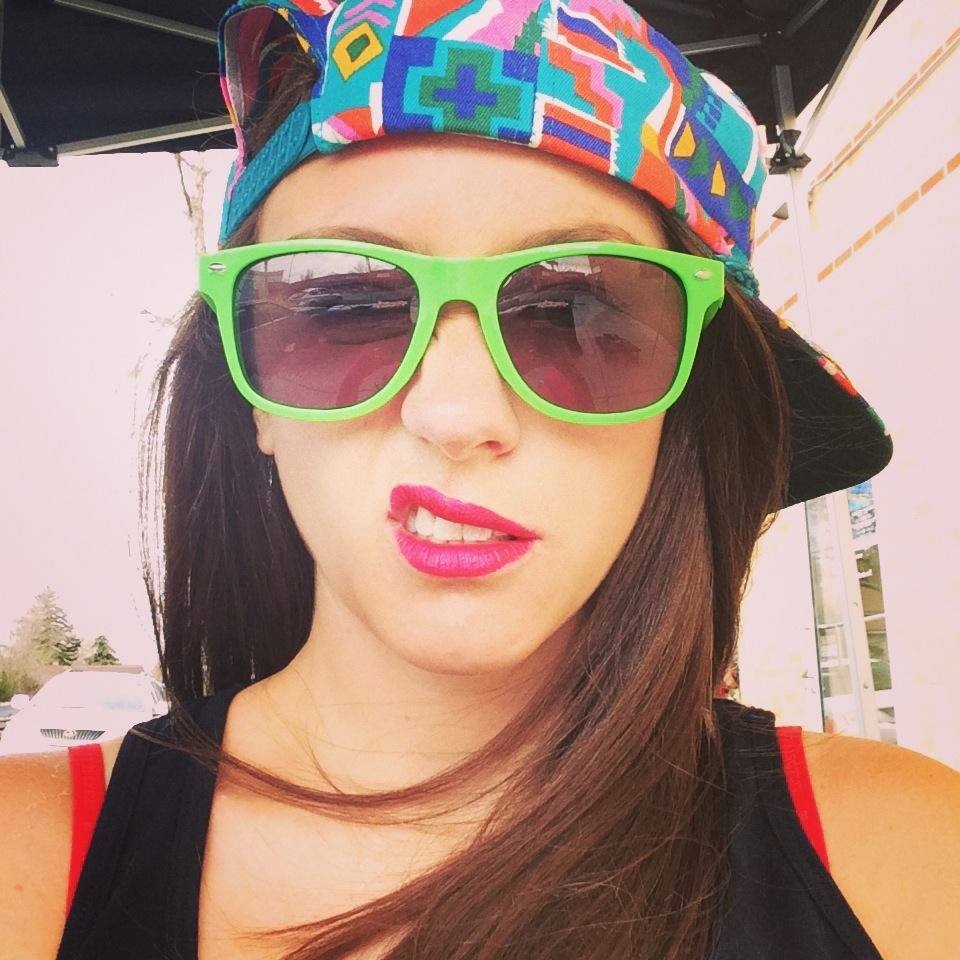 Jackie Berkery
Published: Sep. 13, 2019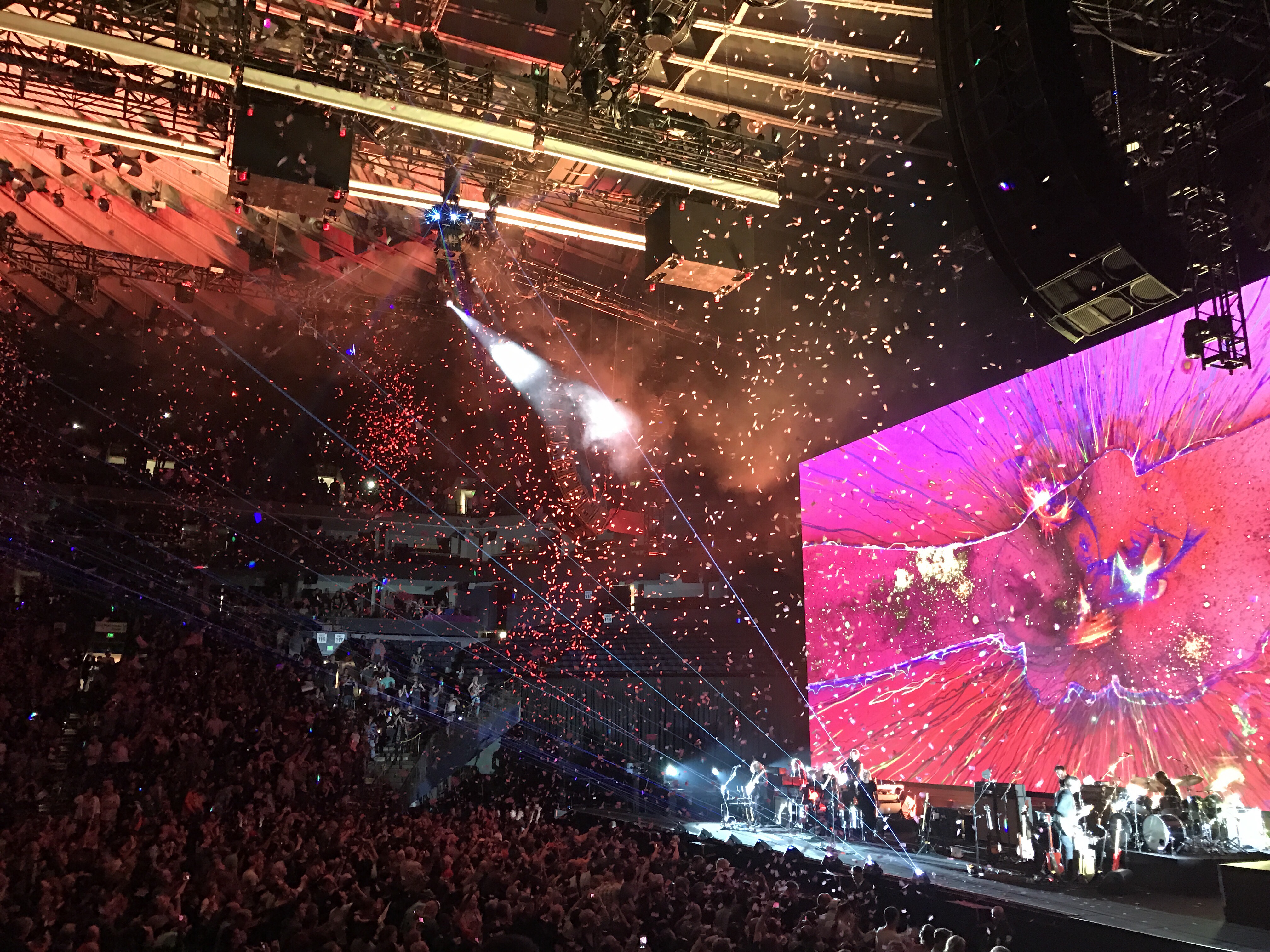 Gametime Venue Guide: Oakland Arena
---
Don't have tickets yet? Check out last-minute Oakland Arena event tickets on Gametime.
---
Previously known as Oracle Arena, this multi-purpose stadium acted as the home of the Golden State Warriors for many years. Oakland Arena now primarily hosts musical acts of all kinds, from the Jonas Brothers to Celine Dion. No matter your Oakland Arena seat view, you're bound to have an awesome time at a show here! If you're headed to a concert or another event at Oakland Arena, check out our venue guide below for all the info you need to know!
Oakland Arena Food & Drink
Bahn Mi Cart
– Section 121
Can't stand the thought of another hot dog? We've got your back – the Bahn Mi cart serves up some of the most unique menu items at Oakland Arena. Enjoy Vietnamese sandwiches like the Ginger-Garlic Tofu Bahn Mi or the French Dip Banh Mi, a 12-hour roasted brisket with sauteed snap peas, Thai basil chimichurri, and yuzu pho broth.
Farina Pizza
– Section 106
This isn't your average arena 'za. Straight from San Francisco's Mission District, Farina Pizza offers hand-tossed gourmet pizzas and salads. Choose from the classic margherita or pepperoni, plus the occasional rotating specialty pizza.
Kinders California BBQ
– Section 120
With an in-house smoker, Kinders serves up the perfect combination of sweet, tangy, and smoky barbecue. Rumor has it the pulled pork sandwich with house-made slaw is the best thing on the menu, but don't forget to grab a side of creamy potato salad. You won't need an Oakland Arena seating map to find this place – just follow your nose!
Smokin' Oakland Grill
– Section 208
Sometimes you just want classic stadium grub – no need to reinvent the wheel here! This Club 200 spot serves up standard garlic fries, chicken strips, burgers, and dogs. If your hands aren't too full of encased meats, grab a beer from the Coors Light Club, which is right across the way.
The Landing
– Section 123
Just because you're at an arena doesn't mean you can't enjoy good seafood. You are in the Bay Area, after all. Stop by The Landing for a Dungeness crab sandwich, creole shrimp sandwich, or a jalisco-style shrimp cocktail.
Newton's Southern Comfort
– Section 223
Check out Newton's for stadium food with a southern twist. If you're really doing it right, opt for the Super Southern Combo, which includes fried shrimp, catfish, wings, and fries. It's not fancy, but it definitely satisfies a craving.
Healthy Picks
– Section 127 & 880 Club
In partnership with Kaiser Permanente, Oakland Arena offers a unique dining destination for those who want to enjoy the game while sticking to their healthy eating plan. Using only fresh ingredients, the Healthy Picks food stands offer vegan and vegetarian choices, including pre-packaged salads and fruit cups. There are a few locations, so check out the Oakland Arena seating chart to find them easily.
Anchor Steam Sixth Man Saloon
– Section 123
For local SF craft brews, visit Anchor Steam's outpost on the main concourse. You'll find classic standbys, as well as some new taps. They've even been known to create limited-edition brews for Golden State Warriors fans when the team played here, like the 2018 California Lager, whose bottle design gave a nod to the team's "Strength in Numbers" motto.
Stella Artois Lounge
– Section 101
This full-service bar pours cocktails, wine, and beer. Just don't expect that iconic Stella chalice – all brews are served in plastic. If you don't have a great Oakland Arena seat view, head to the lounge as a backup plan, and enjoy!
Budweiser Club
– Section 113
Featuring hand-carved sandwiches, tacos, and even Asian stir-fry, the Budweiser Club offers an upscale sports bar experience, with HD TVs throughout and multiple food stands. Pouring brews from the Anheuser-Busch family of beers, the club is open from 90-minutes before gametime to an hour after it ends.
---
Oakland Arena Venue Info
Bag Policy
Bags larger than 14"x14"x6" and backpacks of any size are not allowed inside Oakland Arena.
Bag check is available for most events and is usually located in parking lots H and G. Bag check service will close 30 minutes after each game or event. There is a $10 fee per each checked bag and cash and credit cards are accepted. Any items not claimed will be sent to Lost & Found for a maximum of 30 days. Oakland Arena and its agents are not liable for any damage to items left at Bag Check. Bag Check will not accept items of unusual value or those exceeding $100.
Prohibited Items
WEAPONS OF ANY KIND INCLUDING SHARP OBJECTS
BAGS LARGER THAN 14"x14"x6"
BACKPACKS OF ANY SIZE
BATS AND CLUBS
OUTSIDE FOOD OR BEVERAGES, INCLUDING LIQUIDS OF ANY KIND
HARD-SIDED CONTAINERS, INCLUDING BOTTLES, CANS, FLASKS, COOLERS AND THERMOSES
AEROSOL CANS
ILLEGAL DRUGS
ANY SIZE POLE OR STICK INCLUDING SELFIE STICKS
BATS OR CLUBS
SELFIE STICKS OR SIMILAR DEVICES
TRIPODS
FIREWORKS
FRISBEES
DRONES
ARTIFICIAL NOISEMAKERS
PROJECTILES, INCLUDING INFLATABLE BALLS, BASKETBALLS, FOOTBALLS AND FRISBEES
STILL CAMERAS WITH LENSES LONGER THAN 3" (WHILE EXTENDED)
VIDEO CAMERAS
STROLLERS
LAPTOP COMPUTERS
LASER POINTERS
LARGE RADIOS
PORTABLE CHAIRS
ALKALINE BATTERIES/BATTERY PACKS
SCOOTERS, STROLLERS, BICYCLES, ROLLERSKATES AND SKATEBOARDS
SEAT CUSHONS
NON-SERVICE ANIMALS
INAPPROPRIATE ATTIRE OR SIGNAGE
LARGE BANNERS OR FLAGS
BALLOONS AND INFLATABLES
MACE OR PEPPER SPRAY
ANY ITEM DEEMED BY MANAGEMENT TO BE DANGEROUS, INAPPROPRIATE OR DISRUPTIVE TO OTHER FANS ENJOYMENT OF THE EVENT
Door Times
For most shows, doors open one hour prior to the scheduled performance time. Check out the Oakland Arena seating chart to find the doors closest to your section!
Bike Racks
Bicycle racks are located at the north flagpole adjacent to Parking Lot F.
Parking Info
On-site parking is available for all events at the Oakland Arena, including accommodations for limousines, buses and RVs. Designated space is provided in all four lots for guests with ADA placards.
Car and motorcycle parking ranges from $30-$84 depending on the event type. Limo, bus, and RV parking ranges from $60-$85. Parking fees may be paid in cash or with Visa, MasterCard, American Express and Discover Card. All rates include a City of Oakland-imposed parking tax, unless noted otherwise.
Ride Share Pickup/Dropoff
Uber can drop off and pick in the Southeast corner of B-Lot closest to Baldwin Gate (Designated Uber Zone).
---
Questions? Let's chat: feedback@gametime.co