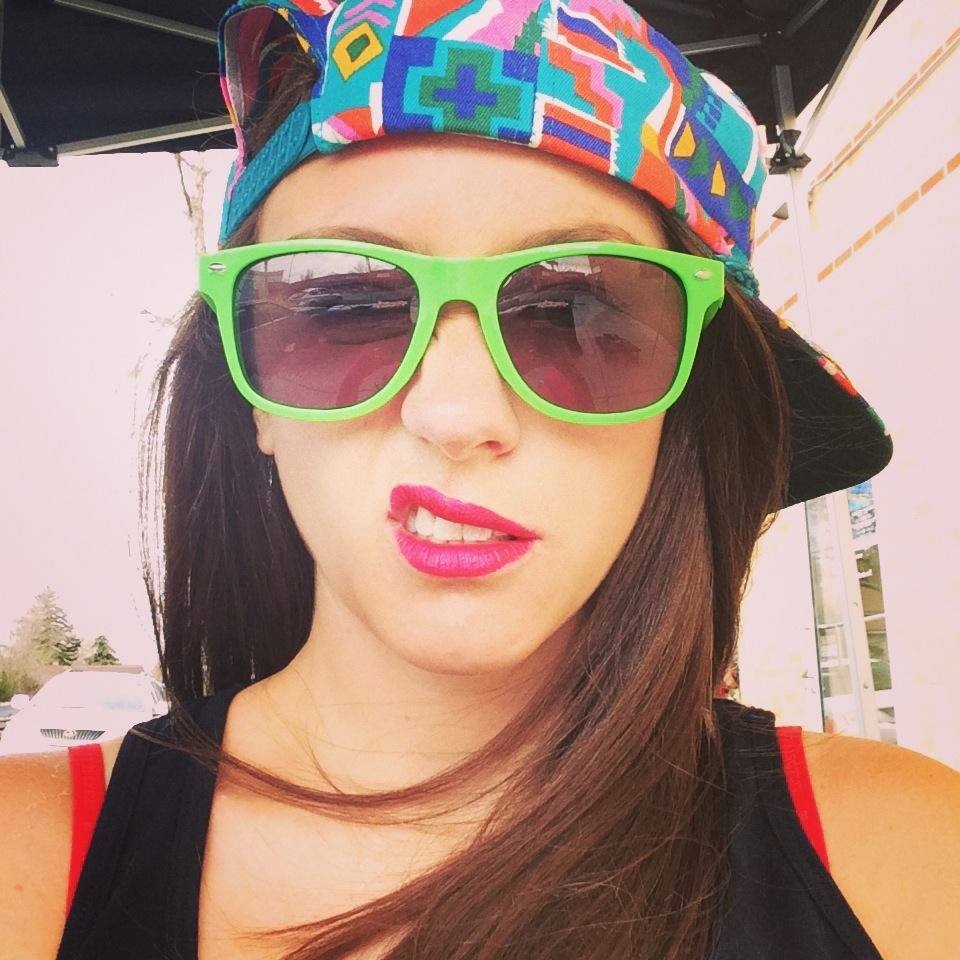 Jackie Berkery
Published: Aug. 20, 2019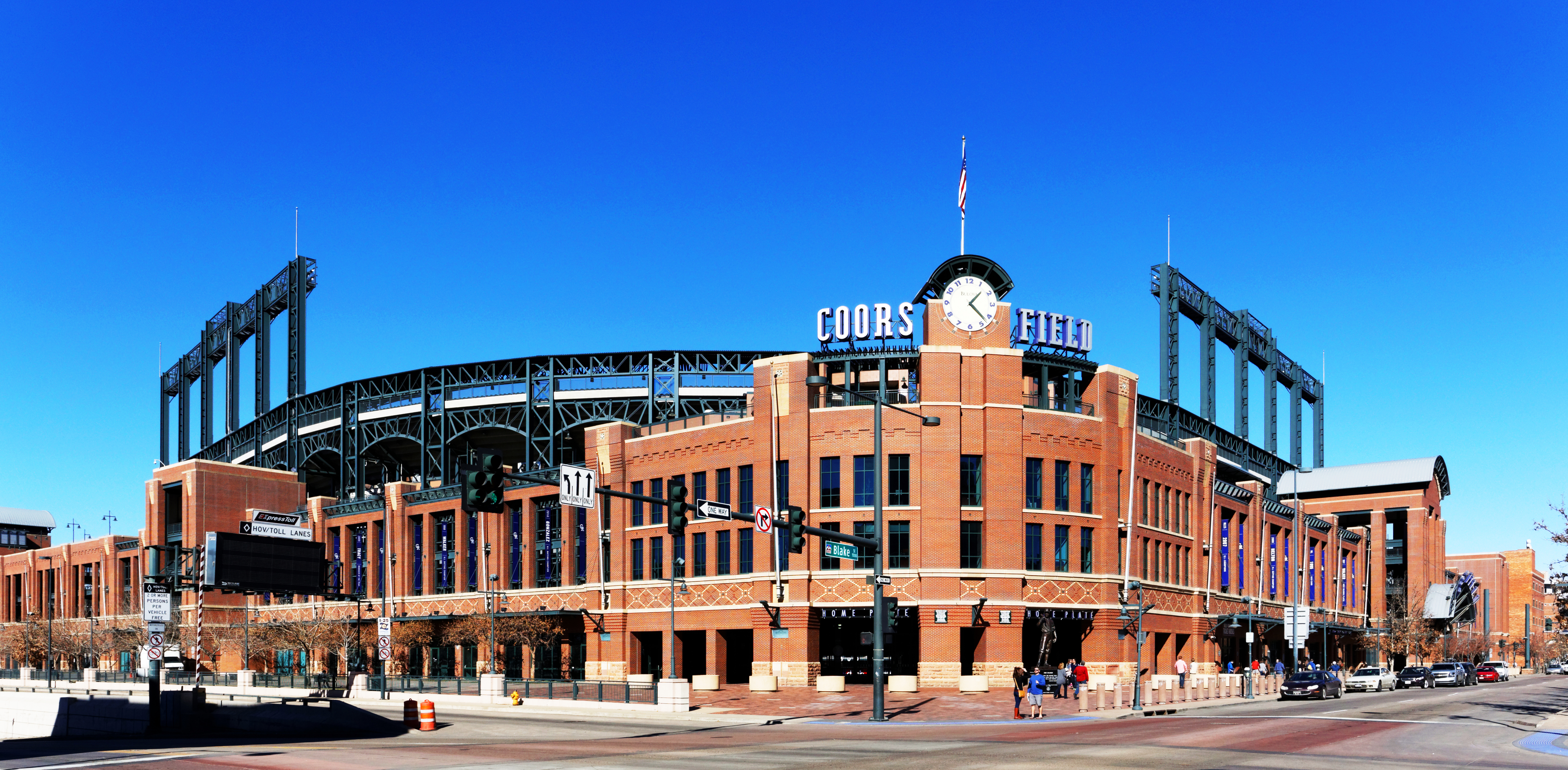 Gametime Venue Guide: Coors Field
---
Don't have tickets yet? Check out last-minute Rockies tickets on Gametime.
---
Sitting pretty at 5,280 feet, Denver is perched at exactly one mile above sea level – and its thin, dry air makes for some interesting playing conditions, to say the least. A home run haven and perfect spot for that 100mph fastball, Coors Field is fun for both players fans alike. No matter your Coors Field seat view, you're bound to have an awesome perspective on the game! The stadium is also home to some of the best craft brews and stadium food in the country. If you're headed to a Rockies game or another event at Coors Field, check out our venue guide below for a great day at the ballpark.
Coors Field Food & Drink
Biker Jim's
– Sections 107 & 331
Enjoy Denver favorite Biker Jim's at two locations at the stadium – check out the Coors Field seating chart to find them easily. These gourmet dogs and brats aren't your average stadium fare – they're made locally with wild game and toppings like roasted cactus and curry jam. Two thumbs up for exotic encased meats!
CHUBurger
– The Rooftop
The Rooftop at Coors Field is home to a handful of excellent food and drink spots, including CHUBurger, a burger joint featuring all locally-sourced ingredients. Owned by Colorado brewery Oskar Blues, the spot also serves up handspun milkshakes, fresh-cut fries, and (of course) their own craft brews. You won't need a Coors Field seating map to find this place – just keep heading up!
Wazee Market
– Section 137
If you're on the hunt for non-fried stadium fare, head to Wazee Market behind third base for wood-fired pizzas, fresh fruit salads, and handmade deli sandwiches and paninis. Grab a seat at a high-top table in the market's courtyard for a nice change of scenery.
Famous Dave's BBQ
– Section 149
This portable cart is a staple of Coors Field, dishing out old-fashioned wood-smoked meats and sides. Try the award-winning baby back or St. Louis-style ribs, and make sure to ask for an extra side of Hell-Fire Pickles… if you can handle the heat.
Helton Burger Shack
– Section 153
Named for former Rockies first baseman Todd Helton, this popular burger shack carries on his legacy with his signature burger: a mix of brisket, sirloin, and shoulder, smothered in "secret" sauce and white American cheese. The onion rings are pretty damn good, too.
Gluten-Free Cart
– Section 142
No gluten? No problem. Head to this designated gluten-free stand for hot dogs, burgers, sandwiches, and quesadillas that will make your tummy happy. You can also grab a cider or gluten-free beer from Golden's Holidaily Brewing Co. There's even a separate condiments cart to avoid cross-contamination.
Infinite Monkey Theorem
– The Rooftop
Another rooftop favorite, Infinite Monkey Theorem is a local urban winery sourcing its grapes from Colorado's western slope region. Enjoy their red, white, and rosé by the can – yes… IMT was one of the first wineries in the country to serve wine in a can, and Denverites are all for it.
Killian's Clocktower Bar
– Section 331
Named for the stadium's iconic clocktower, this full-service bar offers beers and cocktails, along with stellar views from the patio. It opens 90 minutes before first pitch, so stop by for a pre-game drink and soak up the Rocky Mountain panorama.
Jack Daniel's Terrace Bar
– The Rooftop
If you haven't heard, the Rooftop is the place to be at Coors Field. The Jack Daniel's Terrace Bar covers two floors, with garden seating, VIP cabanas, TVs throughout, and a great view of both the game and the mountains. Sip on Jack Daniel's cocktails, craft brews, and a variety of other wine and spirits. If you don't have a great Coors Field seat view, this is an ideal backup plan!
Blue Moon Brewing Co.
– Section 111 @ the SandLot
Formerly known as the SandLot, this taproom has won more than 50 awards over the years for its small-batch beers. Its namesake Blue Moon and the ubiquitous Coors Light are brewed on-site, along with a variety of other rotating taps.
---
Coors Field Park Venue Info
Bag Policy
Coors Field regulations allow only soft-sided bags and containers 16"x 16"x 8" or smaller to be permitted in the ballpark. All permitted bags are subject to search both upon entry and within the ballpark. All gates utilize "Inspection Lanes" for Guests carrying permitted items.
Prohibited Items
Aerosol sunscreen

Alcoholic beverages, illegal drugs, or marijuana (medical or otherwise) in any form

Aluminum or metal cans (including any aerosol cans)

Animals (except trained service dogs for Guests with disabilities)

Beach balls, balloons and other inflatables

Bota bags or wine skin

Bullhorns or noisemakers

Camera tri, dual or single leg pods by non-media personnel (see Cameras and Game Information Prohibition)

Confetti, soap bubbles

Drones (unmanned aerial vehicles)

Firearms or other weapons

Fireworks

Fishing nets, poles or ball retrieval devices

Frisbees

Fruits or vegetables larger than a grapefruit must be sliced

Glass bottles

Hard-sided briefcases, regardless of size

Hard-sided coolers and containers, regardless of size

Hoverboards

Insulated coolers, cups and thermoses larger than 22 ounces

Non-alcoholic beer or similar items

Laser pointers

Masks (See Clothing)

Pizza boxes larger than personal size

Selfie sticks

Skateboards, rollerblades or shoes with wheels (Heelys)

Soft-sided bags and containers larger than 16"x 16"x 8"

Squirt guns or super soakers

Sticks or clubs (including signs attached to sticks)

Stools or folding chairs
Gate Times
Gates A (Rockpile entrance) and E will open two hours prior to game time for Guests who want to view batting practice. Guests will be required to stay in the Pavilion area until the remaining ballpark gates open. Gates B, C and D will open 90 minutes prior to game time. Gate opening times may vary if the game is rescheduled.
Ride Share Pickup/Dropoff
Uber is the official rideshare partner of the Colorado Rockies. For a seamless pickup, head to one of the dedicated Coors Field Uber pickup areas at the VIP Parking Lot on the corner of 22nd and Blake St or by the ViewHouse on the corner of 21st and Market St.
Bike Racks
The following areas are available for bike parking at Coors Field:
Past the Wynkoop Walkway adjacent to the Wynkoop ticket windows at Gate E

Across from Gate B at 22nd and Blake Streets

Outside Gate A
In addition, there are a very limited number of spaces on Blake Street between 20th and 21st. Please always park and secure bikes in one of these areas. The Colorado Rockies assume no responsibility in the event that bicycles are lost, damaged, misplaced or stolen. If bikes are attached to any fencing, railing, meter or tree at Coors Field, they may be impounded and/or ticketed.
Parking Info
There are 4,390 spaces on-site at Coors Field. Game day parking is available in Lot A for $19.00 and Lot B for $17.00. RV and bus parking is available for $30.00 at Park Avenue West (22nd) and Wazee Streets, and 27th and Blake Streets.
Coors Field Parking Lots open 2.5 hours prior to game time. Parking passes can be purchased in advance at the Coors Field ticket windows. Cash or credit cards are accepted at all parking entrances.
Alcohol Policy
Sale of beer at ballpark concession stands is not permitted after the seventh inning, and vendor beer sales will end in the middle of the seventh inning (both may be cut off earlier at the discretion of the Club). Visit the official venue website for the full alcohol policy. Check out the Coors Field seating chart for more info on where alcohol is sold within the venue.
---
Questions? Let's chat: feedback@gametime.co