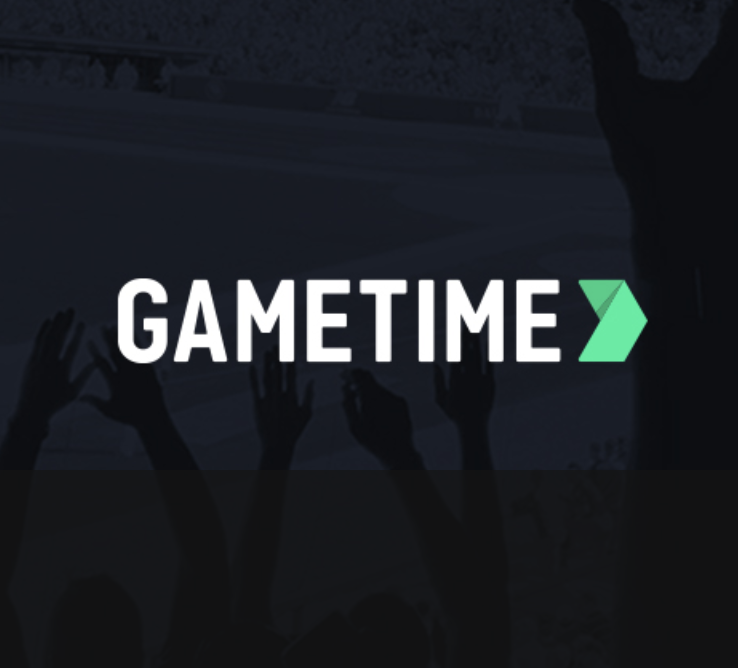 Gametime
Published: Aug. 16, 2019
Top Events Happening Around You on Labor Day Weekend
---
As summer begins to wind down, we're gearing up for Labor Day as a blowout last hurrah. And what better way to slide into fall than with an awesome live event? No matter where you live, there are concerts and sports events happening nearby that might be the perfect way to close out another summer. Check out these popular events you should consider adding to your Labor Day Weekend calendar.
NFL Preseason – Several US Cities, Thursday, August 29
Here's the plan: take Friday off, and kick off LDW early with a Thursday night NFL preseason game. This will be the last week of the preseason, and all 32 teams have a game scheduled on August 29. That's 16 games on Thursday, giving you plenty of options from coast to coast.
Utah vs BYU – Provo UT, Thursday, August 29
Every football fan in the state of Utah is eager to start Labor Day Weekend with this game, but only the lucky ones will be there in person. BYU vs. Utah is one of the most bitter rivalries in all of college football. Even for fans who prefer not to pick a side in this bitter rivalry – nicknamed The Holy War – this game will undoubtedly be one of the most exciting college football games of the weekend.
US Open – Flushing NY, All Weekend
The 2019 US Open tennis tournament gets started on August 26, but it kicks into high gear over Labor Day Weekend. If you're anywhere near the New York metro area, the tournament is just a train ride away. There are countless matches going on, including some featuring the best players in the world. If you've never been to the U.S. Open, it's an event all sports fans should experience at least once in their lives.
Sheryl Crow – Rogers AK, Friday, August 30
Singer Sheryl Crow will be playing in the heartland on Labor Day Weekend, with a big show lined up at the Arkansas Music Pavilion for Friday night. And no, it's not in the middle of nowhere – it's less than a day's drive away for folks in cities like Kansas City, St. Louis, Nashville, Dallas, and Oklahoma City. Sounds like the perfect way to dive into an awesome Labor Day Weekend.
Phish – Denver CO, August 30 & 31, September 1
If you find yourself anywhere near the Rocky Mountains on LDW, jam band legends Phish are giving you three chances to see them live. The group will be performing at Dick's Sporting Goods Stadium in Commerce City (just outside of Denver) on Friday, Saturday, and Sunday, giving you all of Labor Day to recover – just in case you're inclined to hit up all three nights.
Daydream Music Festival – Los Angeles, Saturday, August 31
West Coast music fans would be silly not to attend the Daydream Music Festival at the Rose Bowl in Los Angeles on the Saturday before Labor Day. There will be 10 acts taking the stage, ranging from the Pixies to the Deftones to the Cure – a little something for everyone!
Oregon vs Auburn – Arlington TX, Saturday, August 31
It's one of the biggest games of the college football opening weekend, not to mention a rematch of the 2010 National Championship Game that Auburn won. Both teams are coming off somewhat disappointing seasons in 2018, so they'll be looking to make a statement against a major conference opponent in Week 1. In addition to being able to attend a great game in the middle of Labor Day Weekend, football fans should take any excuse they get to visit the swanky AT&T Stadium in Arlington.
Trevor Noah – Atlantic City, Sunday, September 1
The host of The Daily Show is taking a break from his day job to perform standup in Atlantic City on Labor Day eve. This show is the first of several Trevor Noah will be doing this fall, so those who come out to Atlantic City on September 1 will be among the first to hear some of his new material.
Tyler, The Creator – Minneapolis, Monday, September 2
Tyler, The Creator will be giving music fans in the Midwest a chance to cap off their Memorial Day Weekend the right way with a concert in Minneapolis. Tyler has six albums worth of material to perform, including the Grammy-nominated Flower Boy and his latest album Igor, which was released in May.
Notre Dame vs Louisville – Louisville, Monday, September 2
Labor Day is the Monday night college football game of the year, so it's a rare occasion that shouldn't be missed. The Cardinals will be starting a new era under new head coach Scott Satterfield, while the Fighting Irish are hoping to continue the momentum they built up last season by reaching the College Football Playoff. Needless to say, both teams will be eager to start the season with a win.
---
Questions? Let's chat: feedback@gametime.co