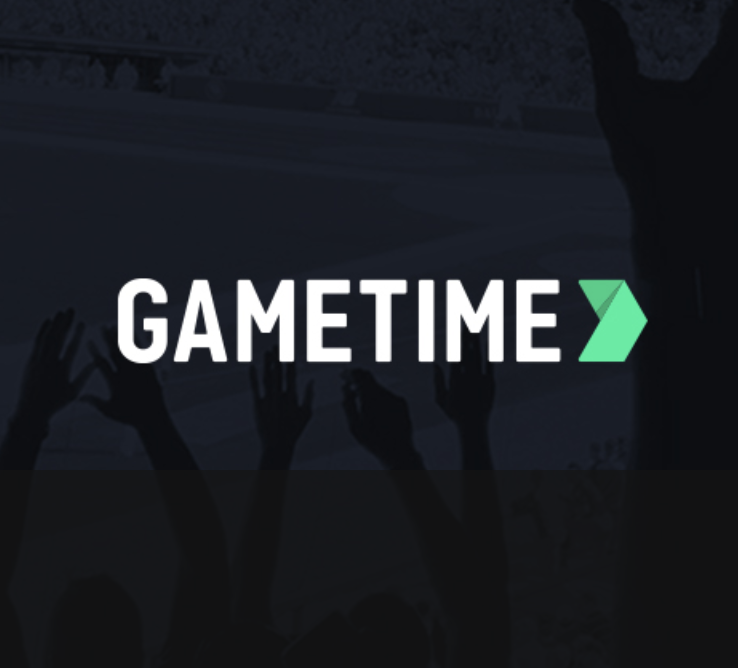 Gametime
Published: Feb. 24, 2020

St. Louis Blues Ice Hockey Schedule, News, Roster and Stats
---
Fans of the St. Louis Blues waited over 50 years for the team to win its first Stanley Cup in franchise history. They finally got the long-awaited championship last season and now have their sights set on another won. The St. Louis Blues hockey schedule in 2020 has included a whole lot of winning with the team once again the best in the Western Conference. The team isn't resting on its laurels and fans can't wait for the next St. Louis Blues next game, as they can smell another deep run in the playoffs coming this spring. With St. Louis Blues tickets selling like hotcakes, let's look at what has gone right so far this season and the path ahead for the reigning Stanley Cup champions.
Season Recap
On the night the Blues raised their championship banner right before their season opener, St. Louis came up short in an overtime loss against the Washington Capitals. After following that with three straight wins, the Blues went through a four-game winless streak in mid-October. However, St. Louis started to find its stride after that and hasn't looked back. Starting on October 21, the Blues won nine of 10 games to get to 12-3-3 and leave little doubt that they're once again a Stanley Cup contender.
In fairness, the Blues hit a little bit of a rough patch in early December. The team dropped three straight games, with all three games decided by three goals. However, they quickly put that behind them with an eight-game winning streak that didn't end until New Year's Eve. They caught fire again soon after the new year, winning four in a row to get to 30-10-7 on the season.
Alas, the Blues hit another rough patch during the latter part of January and early February. They won just two of 11 games during that time. In their defense, four of their losses during that stretch came by just one goal, including a pair of overtime losses. But the St. Louis slide didn't last forever. Back-to-back shutout wins over New Jersey and Arizona got the Blues back on track and on top of the Central Division.
Key Players
Left-wing David Perron is likely the team MVP at this point in the season. He was a key part of last year's championship, but Perron has taken things to another level this season, which is why he was named an all-star for the first time in his career. Now in his third separate with the Blues, he's having the best season of his career, already surpassing last year's total in goals and assists. Perron is also on track to set a new career-high in points if he can maintain his high level of play.
Fellow winger Jaden Schwartz has also been instrumental to St. Louis' success this season. Outside of Perron, and center Brayden Schenn, he's been the team's best scorer throughout the season. He's managed to build on a strong performance during last season's playoffs when he led the Blues in postseason goals on their way to the cup. Schwartz has faced plenty of criticism during his career in St. Louis, but he deserves a lot of credit for his effort on both ends of the ice and his willingness to do a lot of the little things that help win games.
Not to be overlooked in the team's success is starting goalie Jordan Binnington. He was a revelation as a rookie last season and a catalyst in the Blues winning the Stanley Cup after starting the season in the minors. There have been some rough moments for Binnington this season, but he's also had plenty of great performances, helping the Blues rank in the top-10 in the NHL in goals allowed.
The Blues also made a trade to improve their defense further, acquiring Marco Scandella from the Montreal Canadiens. Scandella is expected to play alongside Colton Parayko for the rest of the season, with the Blues playing two of their strongest and most physical defensive players together. If he can settle in quickly with the Blues after being traded for the second time this season, Scandella could make an impact for St. Louis late in the season and in the playoffs.
Looking Ahead
While things have generally gone well for the Blues this season, there's a lot of hockey left to play in 2020. St. Louis is a safe bet to reach the playoffs, but they have a slim lead when it comes to their lead atop the Central Division and Western Conference standings. They should benefit from a favorable schedule throughout most of March. However, the Blues will end the regular season in early April with games against the Bruins and Avalanche, two of the best teams in the league.
There's still a lot that could go right or wrong for St. Louis between now and the end of the season. But there's no doubt that they are well-positioned to be one of the top seeds in the Western Conference playoffs. With high-scoring winger Vladimir Tarasenko potentially returning from injury late in the season and a significant chunk of last season's roster still intact, don't count out the Blues from winning their second straight Stanley Cup in 2020.
---
Questions? Let's chat: feedback@gametime.co