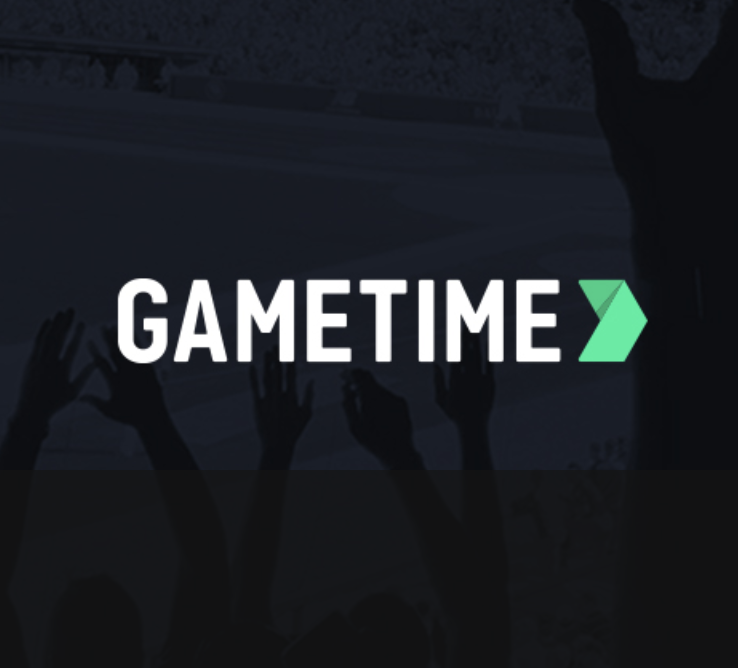 Gametime
Published: Jun. 09, 2020

5 Gametime App Reviews from Our Loyal Users
---
When it comes to buying tickets to sporting events, concerts, and other live entertainment events via the secondary market, there are a lot of choices. If we're being honest, there are almost too many options. However, Gametime is one ticket-buying app that continues to stand out above the rest. With pictures of every seat, a fast and easy buying process, and top-notch customer support, people who use Gametime once keep coming back and become loyal customers. If you don't believe us, take a look at some real Gametime app reviews and see what customers like about Gametime and why they keep coming back whenever they need tickets to a live event.
1. The amount of money I've spent on sports tickets…
Gametime is my #1app for sports tickets! I love it, I trust it. Been using it for years and have never had a bad experience. Great tickets, great prices! Now that I think of it, I'm sure I've spent thousands of dollars on Gametime. What can I say? I love sports!!
-via Trustpilot
Trust is everything when it comes to ticket-buying sites, especially for the folks who love attending sporting events and concerts in person. We know that one bad experience can cause us to lose a customer for good. That's why we work hard to give our customers the same awesome experience every time they use the Gametime app. We always limit our fees, make purchasing as fast as possible, and stand behind all of the tickets on our platform. Consistency is hard work, but we put in the effort because we know it makes a difference for our loyal customers.
2. Best ticket app
I like using the Gametime app to see what's going on around me whether at home or on vacation. I like waiting for game prices to drop when I know the event will not be selling out. I use the pricing option that includes all the taxes and fees so there is no sticker shock at checkout. I ask what ticket prices others paid around me and I usually have the best price, and make a new customer for Gametime.
-Via Trustpilot
At Gametime, you can search by team, artist, or venue, so whether you're at home or on vacation, it's easy to find out what's happening in the arenas and venues closest to you. On top of that, we don't hide any taxes or fees the way that other sites do. With our All-In Pricing, what you see is what you get when it comes to price.
3. I've been using Gametime since their app first launched
I've been using Gametime since their app first launched and omg I've always had a great experience. The ticket prices are competitive and I really trust them for the tickets. This is always my number one app to buy tickets! I love it!
-Via Trustpilot
Gametime was created by people who are first and foremost fans, so we understand what it's like to look for tickets, especially when you're buying at the last minute. This has helped us give other fans the best experience possible. We know that keeping the process as simple as possible is of the utmost importance. We've never lost sight of this, which is why we've been able to win over so many loyal customers who have been with us since the start and keep buying last-minute tickets on Gametime.
4. Won't use another
Have used this app for the past three years for multiple events. Won't use another ticket distributor. Easy to navigate and always the best price.
-Via Google Playstore
With so many ticket-buying apps available, we're always flattered when our customers say that they'd never buy tickets anywhere else. We feel good about how we've been able to streamline and simplify the ticket-buying process as much as possible. By keeping prices competitive and making the app easy to learn and easy to navigate, we feel good about winning customers over the first time they buy tickets on Gametime.
5. Never fails
This app never fails. Always a great price along with the best seats available. You can never go wrong with Gametime. My go-to place for event tickets even concerts.
-Via Google Playstore
At Gametime, we always strive to be consistent and reliable for our customers. In addition to offering the best prices, we hope our customers have a seamless ticket-buying experience every time they visit Gametime. But just in case they don't, we believe in having an all-star customer support team ready and willing to help. We can be reached any time by phone and email, but we also offer a live in-app chat so we can resolve problems as quickly as possible. We know that you want to buy your tickets and get to the event as quickly as possible, which is why our customer service representatives go to great lengths to never let you down.
---
Questions? Let's chat: feedback@gametime.co