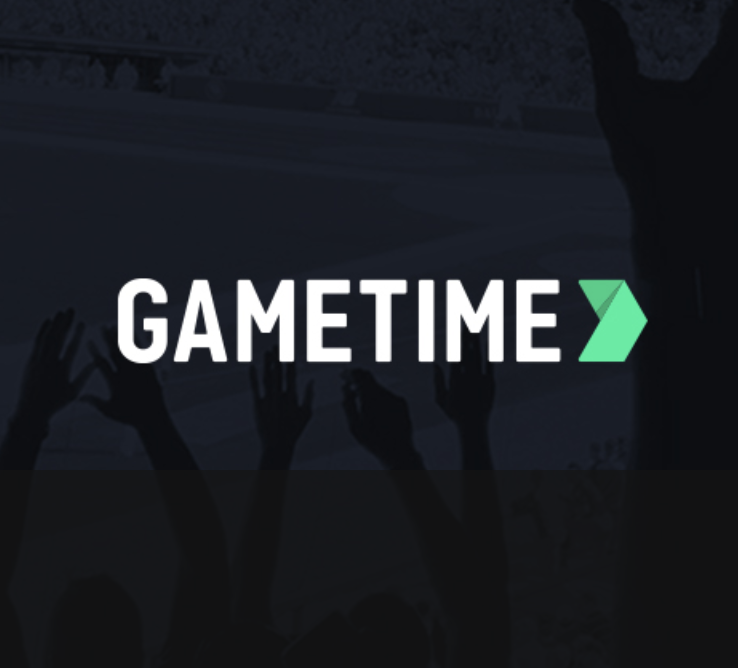 Gametime
Published: Apr. 28, 2020

Here's Why Gametime Is Better than StubHub
---
Buying tickets to sporting events and concerts on the secondary market has become so common nowadays that there are many ticket marketplaces to choose from. While StubHub was one of the first sites to gain widespread popularity, they are far from the only option. Newer sites like Gametime have taken StubHub's model for selling tickets on the secondary market and found a way to improve the process. Let's check out this Gametime vs StubHub guide to get a better idea of how these sites are similar, but more importantly, how they're different.
Added Fees
One of the biggest differences between Gametime and StubHub is the extra fees. With Gametime's All-In Pricing, there are no hidden fees during the check-out process, so what you see when you're searching for the best seats at a certain venue, is what you actually pay at checkout. If you have a specific budget, it's easy to stay within that budget because the site shows you what tickets fit that budget and which don't. Meanwhile, StubHub does add service fees during the buying process that buyers don't see when they're picking out their seats for an event. In fact, StubHub has some of the highest fees in the industry, sometimes as much as 25% of the cost of the ticket itself. That means the more expensive the tickets, the higher the service fee. When using StubHub, there is a search filter that allows users to see the prices with estimated fees, although fees that are ultimately charged may change.
Picture This
Both Gametime and StubHub have pictures that offer users a view from a particular section of every venue. This allows buyers to get an idea of how things will look from their seats before deciding if they want to purchase tickets for that seat. However, there is a huge difference between what Gametime and StubHub show to users. StubHub's pictures are typically digital recreations of the venue with empty seats and either an empty stadium or empty stage. Meanwhile, Gametime shares actual photos that have been taken by fans sitting in that particular section of the stadium. For sporting events, you see pictures of players on the field and fans in the stands while concert venue photos include a view from those seats with actual performers on the stage.
Only the Best
StubHub typically has the largest selection of tickets available, giving buyers the most options. However, this can sometimes overwhelm users as they try to sift through tickets in all areas of the stadium and at a wide array of prices. Even with several filters that allow buyers to narrow down their choices, it can be difficult to pick out the right seat. Meanwhile, Gametime tries to streamline this process as much as possible by only showing users the best deals available. This gives the appearance of fewer options available, but the reality is that Gametime has done some of the leg work by the time you open the app and pick a game. Gametime gives you curated listings that show the cheapest tickets and the best deals, which helps expedite the selection process.
Last-Minute Buying
Gametime's specialty is in helping users buy last-minute tickets for a game or concert. The app will automatically adjust the price of available tickets as the start of the event gets closer. This is done based on the market, the price of comparable tickets, and any minimum price the seller has set. This makes it convenient for buyers to decide at the last minute that they want to attend an event and find affordable tickets. With LastCall, Gametime also allows users to buy tickets to events up to 90 minutes after it begins when ticket prices are even lower than in the last few hours leading up to the event. Also, since mobile tickets are transferred within minutes of the Gametime transaction being completed, buyers who make last-minute purchases don't have to worry about getting their tickets before an event begins. No other ticket-selling company, not even StubHub, has a system in place to adjust ticket prices in the final hours and days before an event. They also don't allow sales after a game has started, which is something that only Gametime does.
---
Questions? Let's chat: feedback@gametime.co