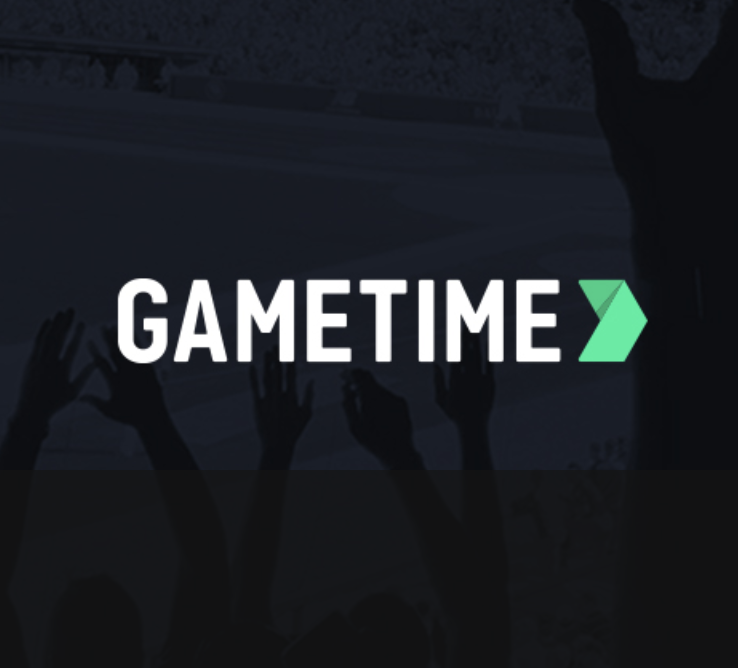 Gametime
Published: Jan. 23, 2019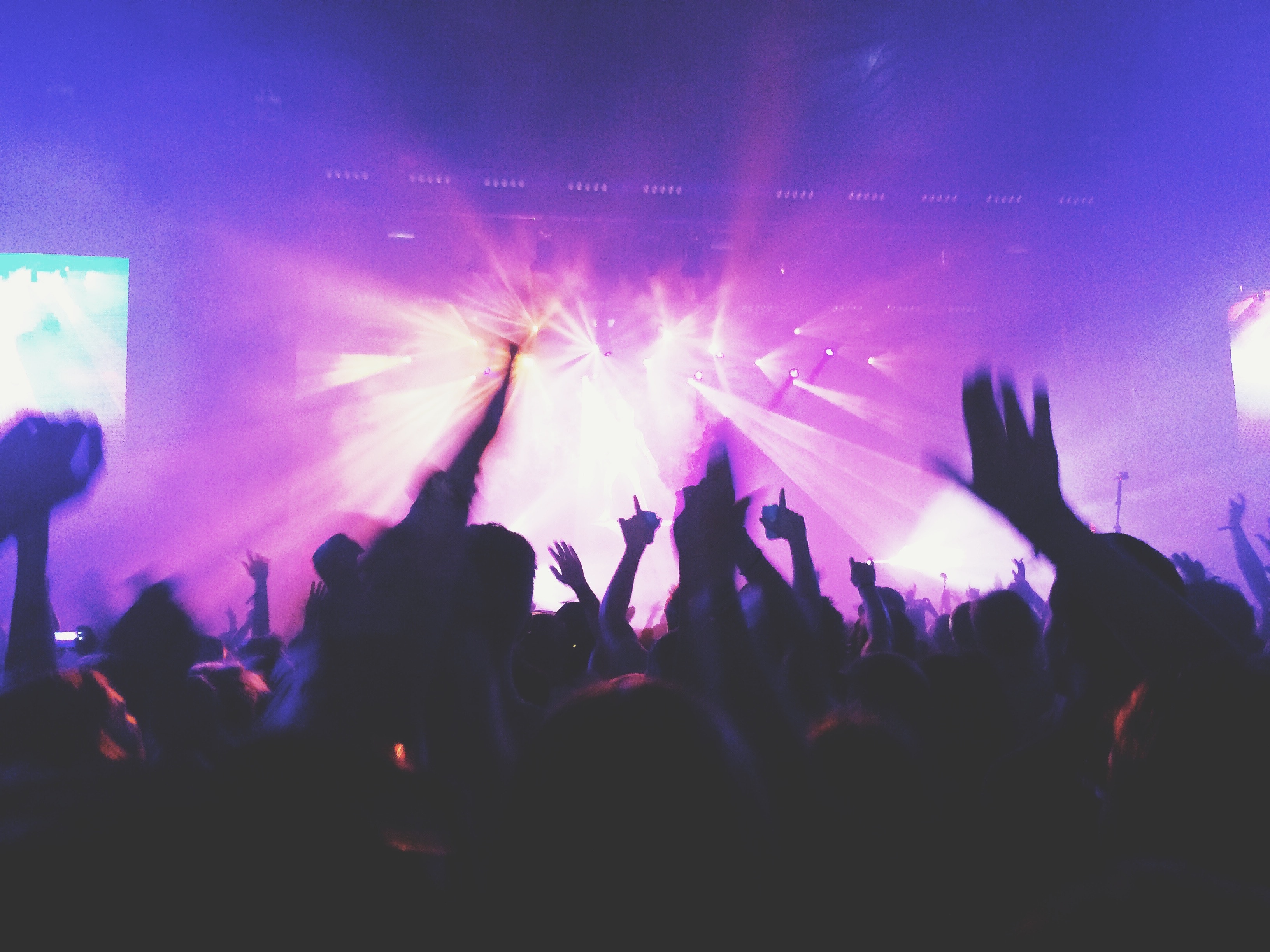 Top 10 Must-See Music Concerts in Las Vegas this Year
---
What happens in Vegas might stay there, but the memories will last a lifetime. There are dozens of incredible Las Vegas music concerts coming up this year, giving you the chance to see some of the greatest acts of all time. Here are the top ten most exciting shows you won't want to miss!
Celine Dion — all year
Let's start with a show you can take your girlfriend to. Or one that she's going to ask you to take her to, anyway. Celine Dion is headlining the Colosseum at Caesar's Palace for all of 2019, which means no matter when you plan a trip, you'll have the chance to see a true diva on stage. Step away from the blackjack table for a night and get your Celine Dion Vegas tickets here!
Van Morrison – January 25th through February 9th
Speaking of headliners at the Colosseum, the legendary Van Morrison will be performing for a solid two weeks starting on January 25th. The only dates he won't be available are February 5th and 6th, so plan accordingly — and don't forget to bring your own "brown-eyed girl" along if you're looking to score some brownie points. Find the cheapest tickets for Van Morrison shows in Las Vegas here!
Backstreet Boys – February 6th through April 29th
Backstreet's back! Whether you're old enough to remember them the first time around or you're just discovering their boy band magic now, the Backstreet Boys put on a great show. They're holding down the fort at the Planet Hollywood Resort and Casino from February 6th through April 28th before they launch their next tour. Get Backstreet Boys tickets for their Vegas show for a larger than life experience!
Gwen Stefani – all year
Whether or not No Doubt is together, Gwen Stefani knows how to rock a stage. From February 27th through the end of the year, she'll be headlining at Planet Hollywood with her crowd-pleasing performances and smoking hot style. Her Vegas residency might be called "Just a Girl," but Gwen Stefani is all woman. You can find Gwen Stefani Vegas tickets here!
James Taylor – April 17th to May 11th
You've seen fire, and you've seen rain — and now you can see James Taylor in concert from April 17th to May 11th at the Colosseum. This genre-defining singer-songwriter and 2000 Rock and Roll Hall of Fame inductee is one of the best-selling artists of all time with five Grammys to his name. If you need a night to mellow out after hitting it big at the poker table (or maybe not hitting it so big), let James Taylor soothe your soul. You can find cheap James Taylor tickets for his Vegas concerts here!
Apocalyptica – May 8th
And now for something completely different. Finnish cello metal band Apocalyptica — yes, you read that right — will be at the Smith Center on May 8th. Internationally renowned for their incredible talent, Apocalyptica is sure to be one of the most memorable Las Vegas music concerts you'll ever see. You don't want to miss this one, especially once you hear an all-cello cover of one of your favorite metal songs! Get Apocalyptica tickets for Las Vegas concert, here!
Johnny Mathis – May 18th
In another one-night-only event at the Smith Center, the great Johnny Mathis brings his signature style to Vegas. The 83-year-old legend is still going strong — with 73 Billboard charting records and 360 million albums sold, there's a reason he's one of the most talented and successful recording artists of the 20th century. Make May 18th a night to remember by spending it with this music legend! You can find Johnny Mathis Vegas tickets here!
Ozzy Osbourne – July 20th
That's right, the Prince of Darkness himself, Ozzy Osbourne is coming to Vegas on July 20th. Ozzy's concerts are out-of-control, and he's sure to bring the heat to the Grand Garden Arena in the only way he knows: loud. His fans wouldn't want it any other way, so pack a couple extra earplugs just in case. If you're looking for cheap Ozzy Osbourne tickets for the Las Vegas concert - you'll find them here!
"Weird" Al Yankovic – August 7th
You know things are going to get strange once the accordion comes out. There's nobody quite as weird as "Weird" Al, and his fans love every minute of it. Whether you're rocking out to one of the hundreds of song parodies he's done over the years, or you're jamming to his bizarre yet always catchy original songs, it'll be one of the most fun Las Vegas music concerts of the year when he hits the Smith Center on August 7th. Get your "Weird" AI Yankovic Las Vegas tickets here!
Iron Maiden – September 13th
Up the Irons! Fans of Iron Maiden — and Eddie the Head in all his gory forms — will have plenty to cheer about when Maiden rolls into the Grand Garden Arena on Friday, September 13th. Start growing your hair out now, and get your Iron Maiden Vegas tickets here!
Use Gametime to score tickets for Las Vegas music concerts
Whether you're here for the hard rocking metal of Maiden and Ozzy, the old-school charm of Johnny Mathis, the catchy pop of Gwen Stefani and the Backstreet Boys, or anything else the Strip has to offer, there's a little something for everyone in this year's lineup of Las Vegas music concerts. The best part is that you don't even have to plan months in advance — at least not when you use Gametime.
That's because there's no better source for last-minute concert tickets in Las Vegas than us. We offer the most affordable service fees on all tickets sold through our online marketplace, ensuring you get the best prices anywhere. Our virtual seating charts show you the view from your seats before you buy tickets, so you'll never be disappointed when you get to the venue. And our Gametime Guarantee means you never have to worry about your tickets showing up late.
We strive to offer the best service for Las Vegas music concerts, sporting events, or any other events. There's only one Gametime — discover the difference today!
---
Related Posts:
---
Questions? Let's chat: feedback@gametime.co