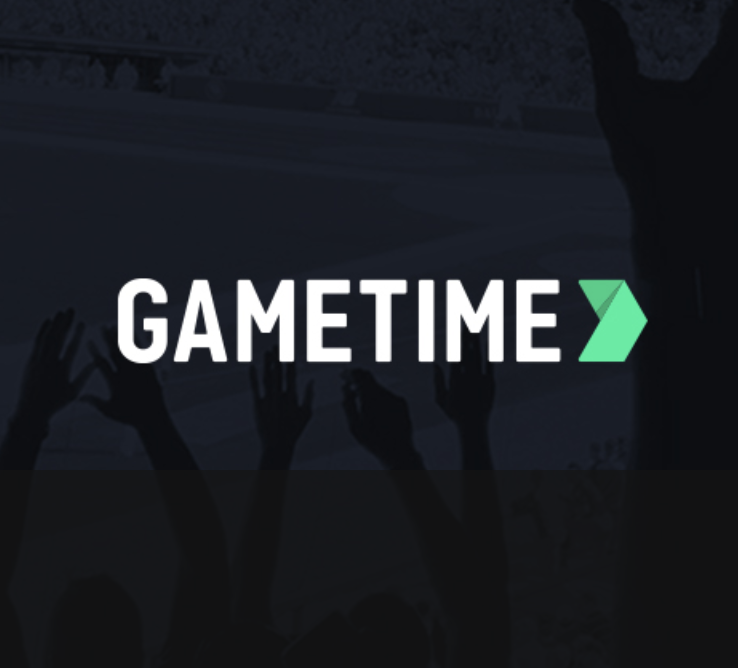 Gametime
Published: Jan. 31, 2021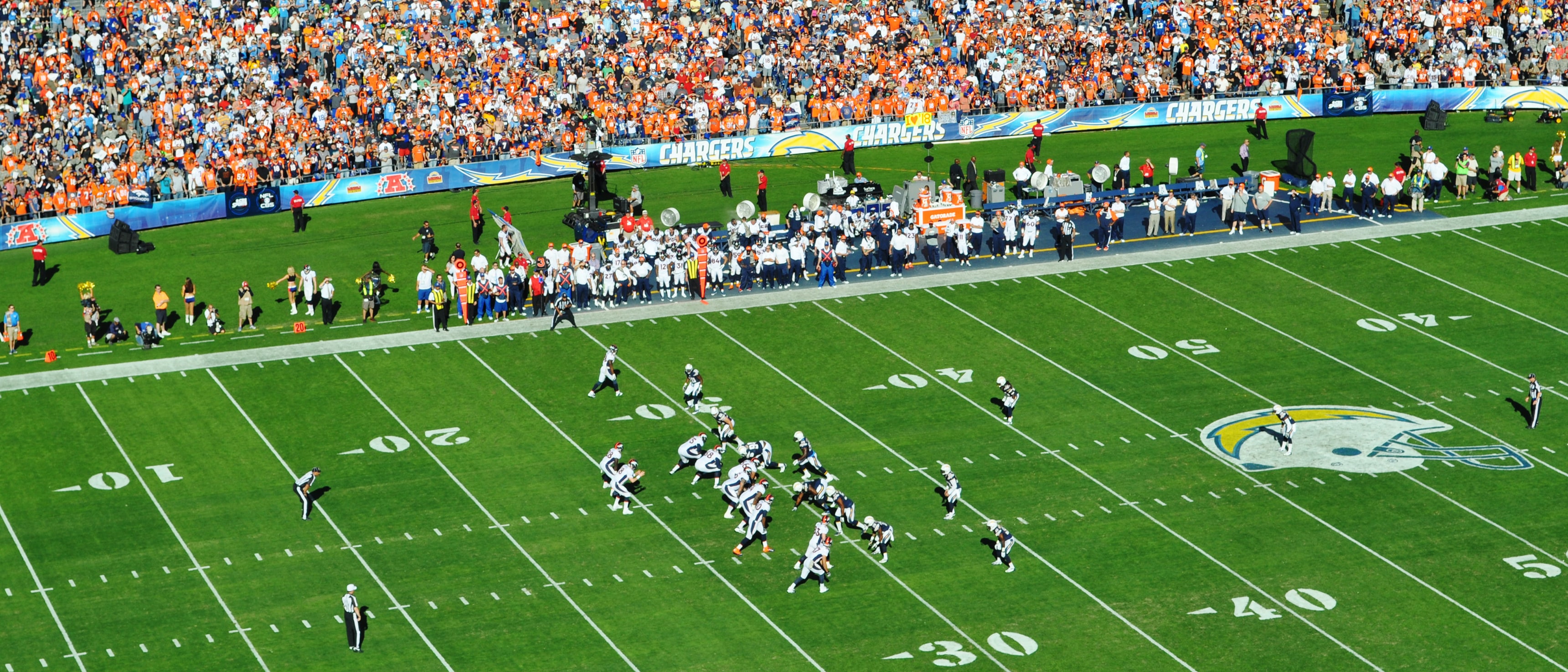 Want to Know What Fans Have to Say About Super Bowl LV? We Asked, You Answered.
---
With the cancelation of events across the globe, it is clear that the coronavirus has had a huge impact on the sporting and entertainment worlds. And while we hoped that by now the pandemic would be behind us, unfortunately, it's not. As we near closer to the Super Bowl, we decided to put the focus on fans.
We spoke to 800 fans to see how they are dealing with the impacts of the coronavirus. More specifically, the impact the pandemic has had on the likability to buy Super Bowl tickets, attend events, pricing changes, and predictions for the future. Let's see what they said.
Attending Games
How likely are you to attend a game this year (NFL or NCAA) if fans are allowed back into the stadium?
Before we focused on the Super Bowl, we wanted to know how likely people are willing to attend a game at all. Even with limited seating available, we sure would jump on the chance to be back in the stadium - while adhering to safety measures, of course. We found 47.99% of responders are also willing to attend. An impressive number when you consider the circumstances!

If you're planning to attend a game, what is the key factor that will drive your decision to attend?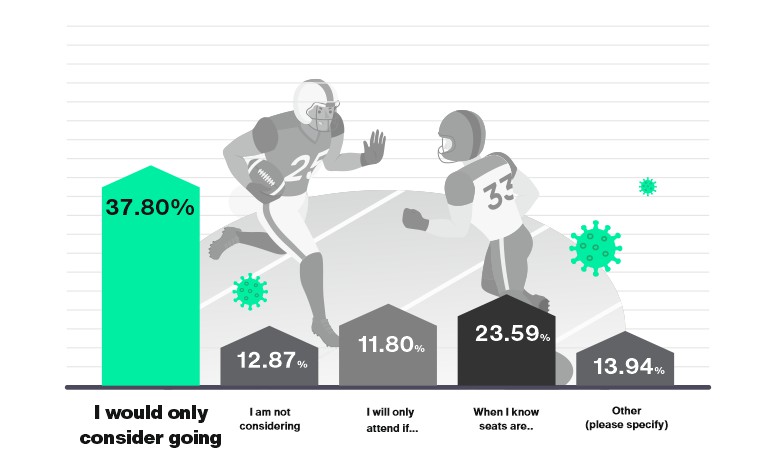 We wanted to discover if there were any factors that would drive people to attend games at the moment. We found that only 37.80% would only consider attending a specific matchup and that it was important for 23.59% of responders that the seats would be socially distanced.

How much of an impact will the COVID-19 situation have on your decision to attend a game?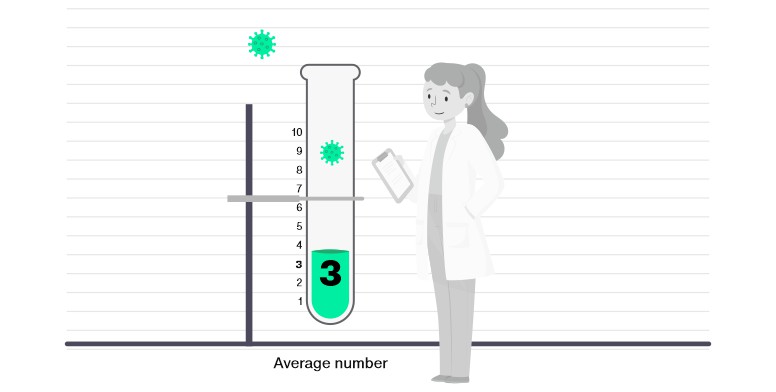 While it's easier to answer this question on paper, when push comes to shove, things may look a little different. But we wanted to know exactly how much of an impact COVID-19 was having. Earlier this year, we asked responders the same question, and the results were 50/50. But now, it's clear fewer people will consider COVID-19 when deciding to attend a game.
Price and Trust
Would you still consider attending a game if ticket prices increased 50% due to teams allowing a limited number of fans to attend?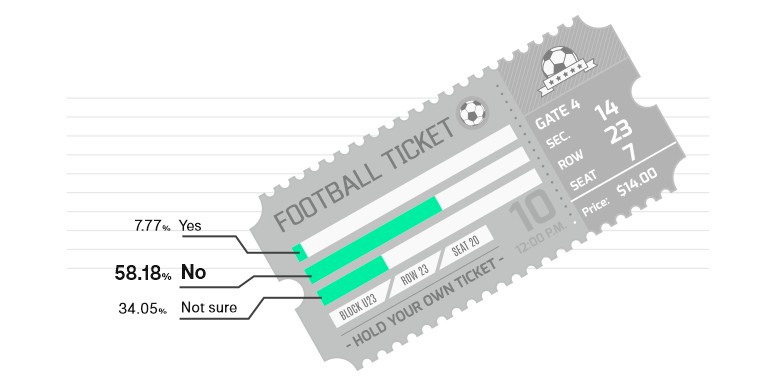 Naturally, we were very curious to see how people would respond, considering the fact that financial situations have changed for many people due to the pandemic. However, we wanted to see if any die-hard fans would still splurge on tickets if prices were to increase, and found that 58.18% of responders said no. Naturally, this comes as no surprise.
What are the top reasons you're open to paying more for football tickets this year?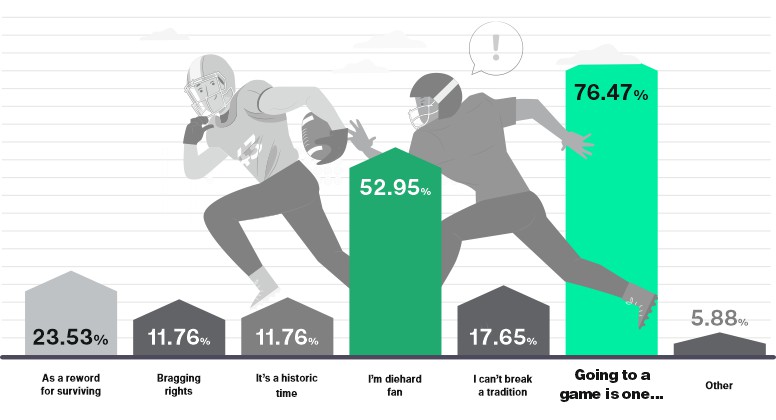 Of course, from the previous responses, we saw that most people wouldn't splurge. However, we wanted to know what reasons would sway people the other way and discovered, 76.46% of responders found going to a game one of the most fun moments of the year. More so, 23.53% of responders would splurge as a reward to themselves for surviving this sports drought.
If you did buy tickets to a game when would you most likely make your purchase?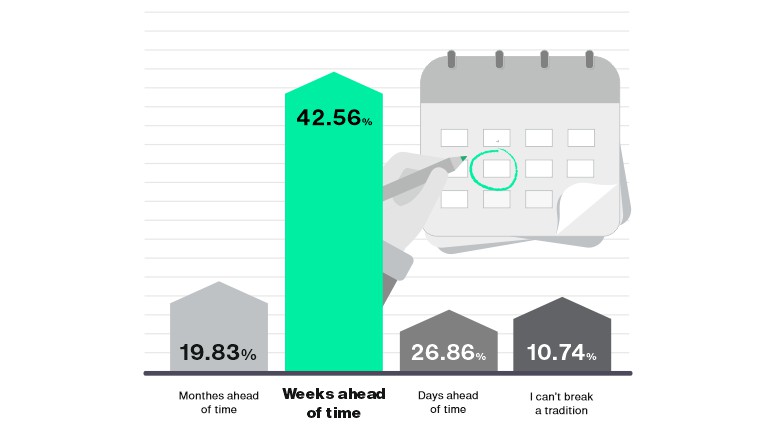 We were happy to hear that we weren't the only ones suffering from no sports to watch, so as we continue to wish and hope for a healthy and safe future, we also can't help but dream about the next game we'll attend. With the budding excitement in mind, we wanted to see how other fans are feeling; would they let their excitement take over and book in advance, or simply book at the last minute? We found that majority of responders, 42.56%, would purchase tickets weeks ahead of time. In another survey we conducted earlier this year, we found 34.8% of fans like to plan ahead of time, and book in advance.

What are the most important factors that will determine where you buy tickets from?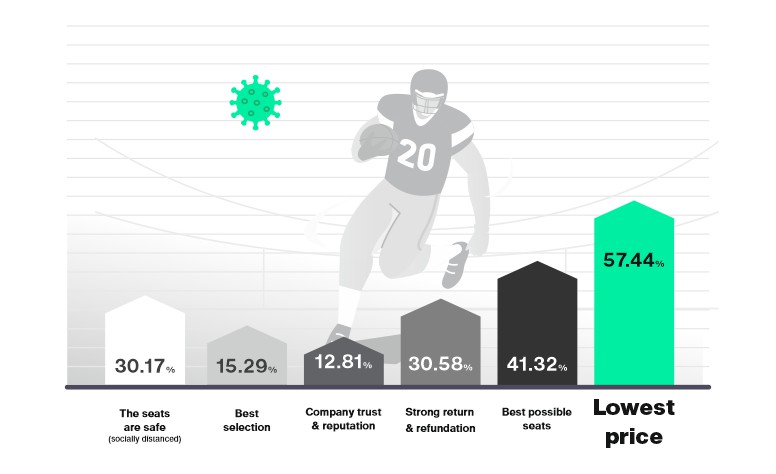 We wanted to dive deeper into the minds of fans to determine what exact factors play a role in deciding where to buy tickets. We discovered that the lowest price and best possible seats are the two most important factors, with results coming in at 57.44% and 41.32%, respectively. And lucky for fans, we make it our mission to offer both! Just take a look at our Price Guarantee to learn more.
Super Bowl Fan Predictions
Who do you think will win the Super Bowl?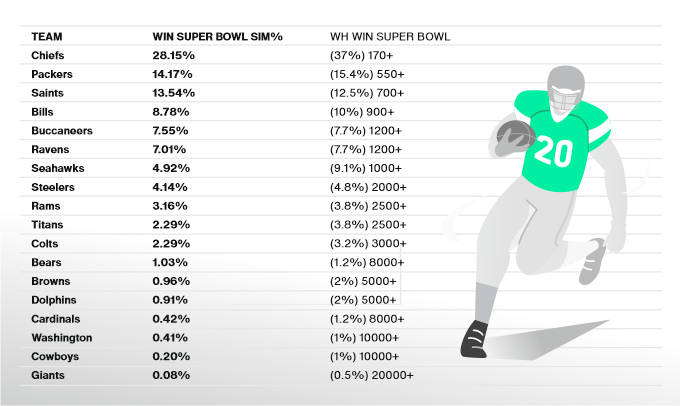 Leading up to the big game, we wanted to know which team fans thought was the favorite to win. The table above, created by SportsLine data Scientist, Stephen Oh, shows the odds of all 18 NFL teams in two ways: first, his own simulation odds, and second, William Hills prediction odds. From the table, we can clearly see that the favorite to win are the Chiefs! Do you agree?
It seems more likely, now that we know who our finalists are: Kansas City Chiefs and the Tampa Bay Buccaneers.
We'll find out in the big game on Feb 7th, 2021.
Enjoy your Super Bowl Sunday!
---
Questions? Let's chat: feedback@gametime.co