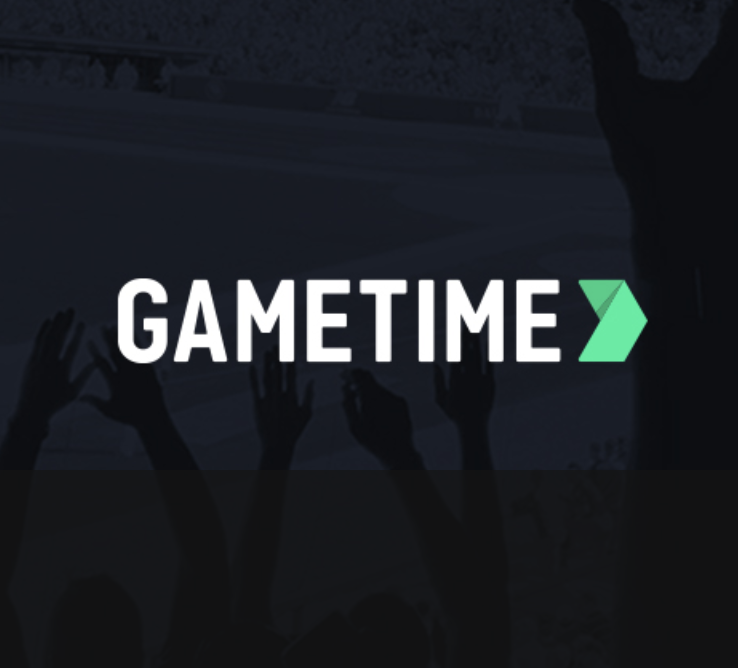 Gametime
Published: Mar. 26, 2019

MLB Opening Day: Your Cheat Sheet for Cheap Tickets
---
MLB Opening Day is upon us. Excitement is mounting with every passing moment, as baseball fans clamor to get their hands on tickets for the big day. Seats are selling fast, with many MLB Opening Day tickets going for quite a bit of cheddar. No one's excited to shell out a lot of cash for MLB Opening Day tickets, but then again, you wouldn't miss your team's season opener… would you?
But what if there was a better way? What if you could still enjoy the beginning of the baseball season and not have to pay through the nose for seats so far away from the field that you might as well just watch it on your phone? The truth is that it is possible to celebrate your team's home opener without tapping into your 401(k). Here's a quick cheat sheet for scoring the cheapest tickets this MLB season.
MLB Opening Day Tickets: Pricey, but Worth It?
If the MLB Opening Day records tell us anything, it's that people love celebrating the start of baseball season. No matter the team, MLB Opening Day tickets are almost always priced higher than any other regular season game. And for good reason – the season opener sets the tone for the rest of the summer. And honestly, it's just plain fun.
But high Opening Day prices pose a problem for ball fans who don't want to dole out the extra cash for Game One. Now, nobody is going to argue with you that the first game of the season isn't important, but supporting your team is really more of a marathon than a sprint, anyway. True fans are a regular presence at their home field and know that persistence outweighs the one-and-done celebrations of the home opener. Not feeling those high prices? Skipping MLB Opening Day tickets will leave money in your pocket to hit up more of games throughout the season.
Second Time's a Charm
Can't quite afford MLB Opening Day tickets? You're in luck – teams almost always play a series of three or four games, including during the season opener. And although it's just one day later, the second game of the opening series is often much more affordable as compared to MLB Opening Day records. In other words, you can still be a part of your favorite team's first homestand, even if you skip the actual opening game.
In some cases, especially with popular or high-profile teams, the cost of an Opening Day ticket might be more than the other two games in the opening series combined. Skipping Opening Day and instead spending that cash on tickets to both the second and third game in the series not only means you'll be supporting your team better but could end up costing you less in the long run! This, of course, means there's more beer money left over for the games themselves. Priorities, people.
Save Money on Opening Day & Beyond
Still determined to catch your team's Opening Day? There are several strategies for saving cash on your tickets – one of the most effective being simply waiting. It might seem counterintuitive, given the rush to buy tickets when they go on sale months in advance, but waiting to get your tickets at the last minute can almost always save you a few bucks.
The secret lies in how most of us buy tickets. Hardly anyone buys directly from the MLB, as face value prices are often just too high. Instead, most fans rely on reseller marketplaces to snag tickets. Resellers, as their name implies, buy their tickets from the league at wholesale rates and then resell them to you at a better price. Unsold tickets mean lost revenue for these resellers, so they often drop their prices as game time approaches in order to break even. For you, that means waiting as long as possible before buying tickets can save you a decent amount of money.
Gametime: Your Marketplace of Choice
There's no shortage of reseller ticket marketplaces out there. They're not all created equal, though. In fact, when it comes to getting the best deals on MLB opening day tickets, Gametime is always going to be your best bet. That's because we won't ever charge you crazy service fees — in fact, we've got some of the lowest in the business.
Ever buy tickets sight unseen, only to discover you've just dropped a bundle on the worst seats in the house? You never have to worry about that with Gametime, as our panoramic stadium photos show you the actual view from the seats you're buying before you checkout. This means that, in addition to attractive ticket prices, you'll never have to worry about a disappointing view.
We've got your back this baseball season – come get the cheapest MLB Opening Day tickets with Gametime!
---
Related Posts:
---
Questions? Let's chat: feedback@gametime.co