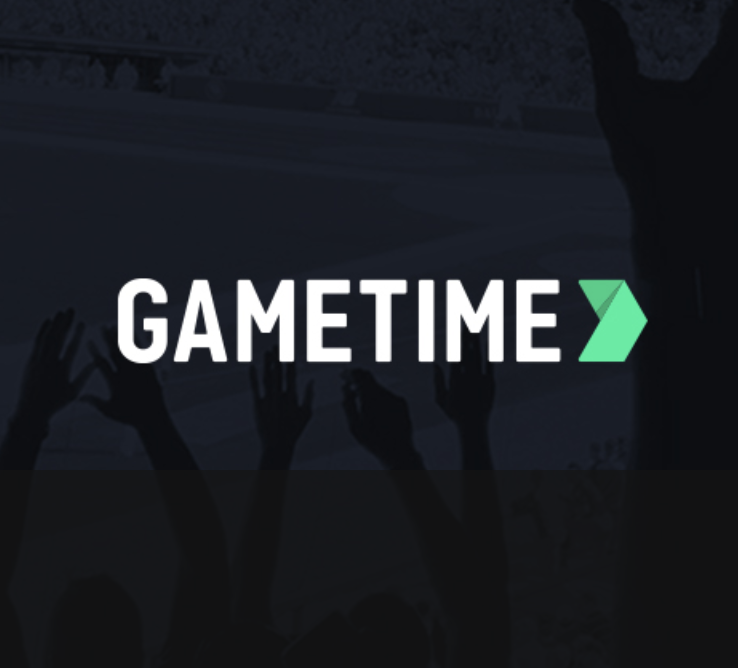 Gametime
Published: Jan. 17, 2019
The 5 Best Ways to Score Last-Minute Lakers Tickets
---
Last-minute Lakers tickets can be hard to find. Frankly, the team is legendary. From their roots in Minneapolis in 1947 to their relocation to Los Angeles in 1960 and beyond, the Lakers have established a legacy of dominating not just the Western Conference but the entire NBA.
Seeing the Lakers play is like watching poetry in motion. As a result, there's almost always a demand for last-minute Lakers tickets. But you don't have to putz around the stadium parking lot and pay a scalper through the nose if you want to see the game. Here are five things you can do to get those coveted last-minute Lakers tickets.
Bypass the "official" ticket sales sites
There's an old saying: never pay retail. Lakers tickets purchased directly from the NBA, even last-minute Lakers tickets, are almost always priced higher than you'll find elsewhere. You're gonna get hosed badly if you go that route, simply because you're paying full retail prices on tickets that would otherwise be available from a much less expensive source. The best place to get NBA tickets, especially if you're looking at the last minute, is always going to be a marketplace like Gametime.
Resellers buy tickets at wholesale prices, which means they're able to pass those savings on to you. Brokers will buy enough tickets to offer your pick of anywhere in the stadium at a fraction of the cost. Not only that, resellers frequently offer unbeatable prices in response to competitive market conditions.
Realize that the availability of last-minute Lakers tickets will fluctuate
The availability of last-minute Lakers tickets depends on a number of factors. Sometimes you'll get lucky — other times, snagging Lakers tickets last-minute will be more difficult than finding an honest politician. You'll need to take into account the circumstances surrounding a particular game and other real-world factors that play an important role in the ticket price. Is it a regular season game? Tickets will likely be easy to come by. Did they make it to the playoffs? Might be a little trickier to find a low price. Are the Lakers playing a long-time rival like the Celtics? Good luck finding anyone willing to give up their seats at all. Then again, if the Lakers are playing the Knicks, you're a shoo-in. You'll probably have to sit next to Spike Lee, but at least you'll get courtside seats. Whether you want to sit through that is another thing altogether, of course.
Don't dawdle, but don't jump the gun either
You would think that the closer you get to the game, the harder it would be to get last-minute Lakers tickets. There are only so many tickets available after all, and the longer those tickets are out in the world, the more opportunities there are for people to scoop them up. You wouldn't try to buy tickets for the next Avengers movie five minutes before the show — why do it with a sporting event?
So, there's at least some sense of urgency in buying tickets before tip-off. But there's another factor to consider when it comes to last-minute tickets. Tickets can — and actually do — lose their value the closer it gets to the beginning of a ball game. That's because ticket sellers lose money on tickets that go unsold, and they'd much rather break even than take a loss. So, prices drop quickly as the first buzzer approaches. Last-minute Lakers tickets — we're talking same-day tickets — are often priced to move fast.
Network, network, network
Real talk: ticket resellers are almost always your best bet when it comes to finding last-minute seats. They have the resources at their disposal to sell you tickets at the best prices. At the same time, though, you should be using all the resources at your fingertips to find the best deals on last-minute tickets, which might mean exploring unconventional avenues. In other words, make like an MBA candidate and start networking now!
Your first stop should always be friends and family, especially if you know they're Lakers fans like yourself. Calling around or even just using Facebook to let people know you're on the hunt for last-minute Lakers tickets can sometimes pay off. You never know who might come crawling out of the woodwork with tickets. Of course, you could also end up picking a fight with a Clippers fan, but they're just jealous — don't pay them any attention.
Rely on the kindness of strangers
Finally, don't forget sites like Craigslist, which can be good places to check to see if anyone's giving away tickets or selling them cheap. Real-life emergencies come up all the time, and suddenly someone with a pair of tickets can't attend the game. These fans often make them available at a very low cost or even at no cost at all, simply so they don't go to waste.
This method isn't without its dangers and complications, of course. You'll likely have to pick up the tickets in person in an unfamiliar place — something you'll never have to do with a ticket resale platform like ours. And unlike Gametime and its ironclad buyer guarantee, there are no assurances that the tickets you're getting are legitimate. That's why we always recommend going with a fully trusted ticket reseller specialist site whenever possible.
Have fun at the game!
---
Related Posts:
---
Questions? Let's chat: feedback@gametime.co