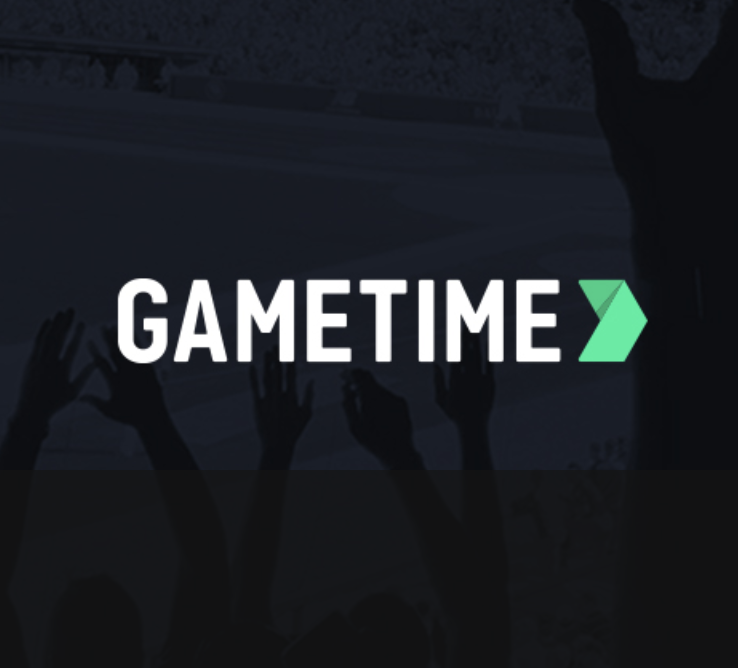 Gametime
Published: Sep. 18, 2019

LA Clippers' Odds & Expectations with Kawhi and Paul George
---
Earlier this summer, the Los Angeles Clippers pulled off one of the biggest coups the league has ever seen. In the span of a day, after the initial craziness of the NBA free agency season had started to calm down, the Clippers signed reigning NBA Finals MVP Kawhi Leonard and pulled off a trade with the Oklahoma City Thunder for Paul George. They were moves that few could have foreseen and have drastically improved the Clippers odds of winning an NBA championship. When the two players were formally introduced in front of the media a couple of weeks later, there were a number of takeaways suggesting that the Clippers odds are improving and that a championship could be in their future.
Expectations Have Changed
For the longest time, it's been hard for NBA fans to take the Clippers seriously. After all, they have the second-worst winning percentage among all active NBA teams. They've also failed to go beyond the conference semi-finals in 49 seasons of being a franchise. In other words, they've never sniffed a championship. The Clippers have always been the little brother to the Lakers, struggling to achieve even a portion of the success their Los Angeles brethren have accomplished in their illustrious history.
In their defense, the Clippers have never had talented players in the prime of their career join them the way Leonard and George have. It was clear when the two stars were introduced that the organization is upping its own expectations. Last season, the Clippers were happy to win 48 games and sneak into the Western Conference playoffs with the 8th seed. But such a season is no longer going to be anywhere good enough now – the Clippers have their sights set firmly on winning a championship.
Both Wanted To Come Home
During the introductory press conference for Leonard and George, it became clear that both players had the Clippers on their radar for a while. Both grew up in the Los Angeles area, played their college ball in the state of California, and wanted to come home to play as professionals. George, in fact, was a Clippers fan growing up, despite idolizing Lakers star Kobe Bryant.
"You know, the Clippers have been my team," George said in an interview with Forbes of returning to his hometown. "For me, it was a chance to come back home and be a part of something that was already special. I'm not a guy to come in with an ego, like 'I'm the man.' I want to help build something special. This is surreal to be home, and to do it with a team that I grew up wanting to be a part of."
The Owner Made It Happen
In addition to getting the chance to come home, Clippers owner Steve Balmer played a huge role in convincing George and Leonard to come to LA. During the press conference, the two stars were hanging on Balmer's every word and both mentioned how they liked and appreciated Balmer's approach to owning the Clippers and his desire to win.
Balmer is without question one of the most enthusiastic owners in pro sports. He brings an energy to the Clippers that few owners do, but does so without interfering with team president Lawrence Frank and general manager Michael Winger, trusting them to do their job. That approach came out when he was introducing George and Leonard, as Balmer tossed out the remarks he wrote ahead of time and spoke off the top of his head, calling the additions of George and Leonard "pretty damn cool."
The Right Coach Is Already in Place
Star players sometimes need a special coach who can manage them the right way, but it's clear after the Clippers introduced George and Leonard that they already have the right coach in Doc Rivers. With 20 years experience as an NBA head coach under his belt, there's no reason to think that Rivers isn't the right coach to lead the Clippers into this new ear. He's coached star players before, having the trio of Kevin Garnett, Paul Pierce, and Ray Allen in Boston, winning an NBA championship with those players in 2008. Rivers has also had some success with the likes of Chris Paul, Blake Griffin, and DeAndre Jordan with the Clippers. He should have no trouble integrating George and Leonard into the team. More importantly, the new players trust that he's the right coach for the right job.
"With Coach Doc, honestly getting everything out of his players, that's such a special gift," George said of Rivers. "You can just see their connection on the court. Everybody was on the same page, everybody was pulling for one another, and everybody elevated their games. To be a part of that camaraderie, to be a part of what they already had and sprinkle in what we had to offer, that's what made it such an attractive spot."
The Team is Hungry to Win
Even with Leonard coming off a championship with the Raptors last season, it's clear that both he and George are coming to the Clippers to win. The two newcomers also feel confident that the returning players on the Clippers are ready to play hard and do whatever it takes to win a championship.
"It's a blacktop team," said Leonard. "They're going hard on both ends of the floor. They want to win, and that's my competitive mindset when I step on the floor. I'm not a big guy to just have it all on me, as far as seeking attention. If it's not my night or not my game, I'm willing to pass the ball and do what it takes to win. And I feel like they have that culture here."
---
Questions? Let's chat: feedback@gametime.co