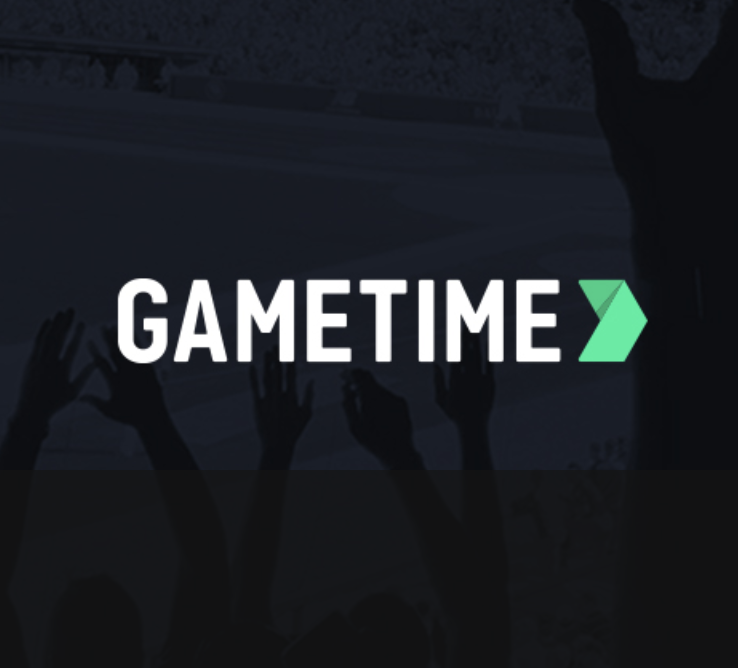 Gametime
Published: May. 23, 2019

2019 College World Series Tickets Prices and Schedule
---
Baseball fans can hardly wait until the fall to see championship baseball action. That's why we love the NCAA – the College World Series starts in the middle of June! If you're like us, you're over waiting all the way until October just for the Dodgers to choke again. It's time to turn your attention to College World Series ticket prices. Here's everything you need to know about the NCAA Division I Baseball Championships!
We love Omaha in June – how 'bout you?
From time immemorial (1950 to be exact), the home of the College World Series has been Omaha, Nebraska. For the next sixty years, Rosenblatt Stadium would be the home of the best of the best of NCAA Division I ballplayers every June; from 2011 onwards, the action moved to the new TD Ameritrade Park. Better get used to it, college baseball fans – the park's under contract to host the College World Series through 2035.
TD Ameritrade Park can hold about 24,000 fans, though this arena can expand to hold around 35,000 if need be. And let's face it, the College World Series is always a big draw for Omaha. In fact, 2017 broke records when 357,646 screaming fans attended 16 games at the park. It was the highest attendance season in the NCAA Div I Championship's 70+ years in Omaha! Take that, anyone who thinks college baseball isn't a big enough draw.
There's a time and a place for everything.
As we said, the best part about the College World Series is that it's in the middle of early summer – prime baseball-watching weather. This year, the 2019 College World Series starts on Saturday, June 15th and runs until Wednesday, June 26th, which by our count is more than a week of amazing pitching, hitting, and fielding by some of the most motivated up-and-coming young athletes from around the entire country.
Let's face it: this isn't your momma's World Series. The MLB has nothing on the NCAA – the College World Series has eight teams duking it out for the top spots, pulled from the Super Regionals, seeded, and then split into two four-team brackets. Each bracket's two winners then clash in a best-of-three final. Seems a lot more exciting than just watching two teams that get paid a whole hell of a lot more than you ever will do their best to avoid career-ending injuries for a lackluster best-of-seven in the cold and damp.
Tickets heah! Get your tickets heah!
Scoring College World Series tickets ain't like dusting crops back home. You better get up extra-early in the AM and work them fingers to the bone if you don't want to– yeah, okay, we couldn't keep it up either. Truth is that scoring great 2019 College World Series tickets prices is super-easy. Probably a lot easier than getting time off work to come out to Omaha for a week!
Just do yourself a favor: if you don't want to get hosed on College World Series tickets prices, don't go through the box office. And seriously avoid that "Official NCAA Experience" stuff that's going to be pushed down your throats. Not only are they loaded with useless extras that you don't want or need, but they're also going to cost you an arm and a leg. What you want is cheap 2019 College World Series tickets prices, and for that, we've got you.
Know the online advantage.
There's an old saying: never pay retail. There's always a discount to be found. That's why there are tons of companies out there that scoop up dozens or even hundreds of seats at once for major events like the College World Series at wholesale, just so they can turn around and resell them at discount prices – prices that you would never get from the box office.
Using an online ticket marketplace gives you a great advantage over mooks that have no idea where to find cheap College World Series tickets prices. Even better is that these tickets tend to get even cheaper over time. As June 15th creeps closer, resellers with left-over stock drop their prices to move those tickets in order to avoid taking a bath on them. You won't get that kind of savings at the box office, will you?
Score the cheapest 2019 College World Series tickets prices.
Which tickets marketplace should you choose to get cheap 2019 College World Series tickets prices? Gametime, of course. We're not just tooting our own horn, here – Gametime really is one of the best for a couple of reasons. First, our service fees are some of the lowest in the business. This keeps the cost to you down, making tickets you buy through us even more affordable. Second, we make sure you know exactly what you're paying for with our panoramic seat view photos, showing you what the field will look like from the seats you're shopping for before you buy.
Last but not least, we're serious about offering you the best possible experience when you use Gametime to get the cheapest 2019 College World Series tickets prices. That's why we guarantee that we'll get your tickets to you in time for the game. So there you have it: not only is the College World Series some of the best baseball you'll ever get to see, you can rely on Gametime to get you the best tickets at the best price!
---
Related Posts:
---
Questions? Let's chat: feedback@gametime.co