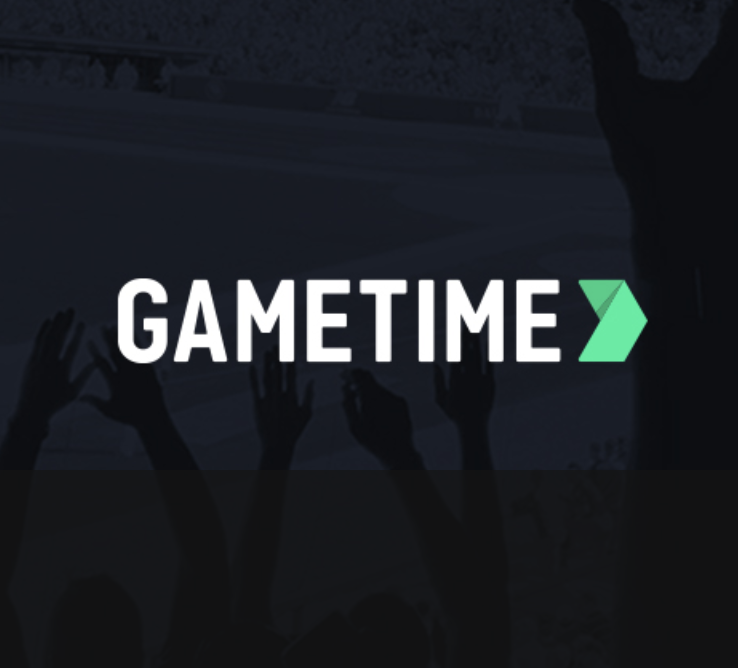 Gametime
Published: Feb. 12, 2019
Madison Square Garden Concert Seating Chart
---
If it's not the biggest stage ever, it sure feels like it
Let's face it: MSG is an epic venue. And you'll need a good Madison Square Garden concert seating chart to navigate its many musical events throughout the year. In fact, the arena hosts more concerts every year than any other venue in New York City, thanks to its more than 20,000 seat capacity. PollStar data tells us it's the second-busiest concert venue in the world, right behind the O2 Arena in London.
There's a reason why MSG concerts are so jam-packed — the venue brings in some of the biggest names from around the globe. Taylor Swift, Billy Joel, Madonna, U2... the list goes on. It's also located smack-dab in the middle of Midtown Manhattan, just blocks from Times Square — and it's even built atop Penn Station, the busiest railway station in the Western Hemisphere. If there's a bright spot in the universe, it's on stage at MSG.
An arena steeped in history
Madison Square Garden is one heck of a historical landmark. The Garden as it stands today was opened in 1968, making it the oldest sports facility of its kind in the greater NY metro area. In fact, it's the oldest arena in the NHL and the second-oldest in the NBA — and that's in addition to its incredibly rich history as one of the best indoor concert venues in the world. MSG has hosted such renowned acts as Elton John, Elvis Presley, John Lennon, the Grateful Dead, The Who, and Led Zeppelin.
But that's just the tip of the iceberg when it comes to the history of the Madison Square Garden. There have actually been three previous venues by the same name on or near this site, starting with the open-air arena leased to famous circus promoter P.T. Barnum in 1879. The Garden we know and love today was built on the site where the above-ground portions of Pennsylvania Station once stood, which is why the railway station now exists as a labyrinth of underground tunnels beneath MSG.
MSG by the numbers: the arena at large
Madison Square Garden isn't your typical arena by a long shot. It's set up to provide seating for both concerts and sporting events like basketball and hockey, hosting some of New York's most-famous NBA and NHL teams, the Knicks and the Rangers. But the shape of the MSG arena is unique in that it's much rounder (ie. less oval-shaped) than typical sports arenas.
Floor seats and sections 1 and 2 flank the stage, but it's only when you get into the 100s that you typically see that familiar oval shape. When you get to the 200s and the 300s, however, these seats are situated much more equally around the perimeter of the stage floor. As a result, if you assume that the arena has a typical set-up when buying your concert tickets, you could be in for a bit of a shock once you get to your seats. This is, of course, another reason why you need to check Gametime's Madison Square Garden concert seating chart.
The Madison Square Garden seating chart you need
Going to a show at MSG is something you have to experience at least once in your lifetime. It doesn't matter if you live at 30th and 8th, if you're just a short train ride away, or if you're only in town for the weekend — everyone should see Madison Square Garden at least once. But you should know what you're getting yourself into when it comes to the arena itself. At around 20,000 seats, it's true that MSG is pretty average in size for an arena. But that doesn't mean you can pick seats at random and expect to have a great experience.
Lucky for you, Gametime has you covered. Not only do we offer the best ticket marketplace for finding cheap seats at the very last minute, we provide the best Madison Square Garden concert seating chart with seat numbers and an exclusive virtual preview of the view from your seat. Whether you're up in the 300s or shakin' it in the front row, our MSG concert seating chart can provide you with real-world views of what you'll see from your chosen seat — no surprises!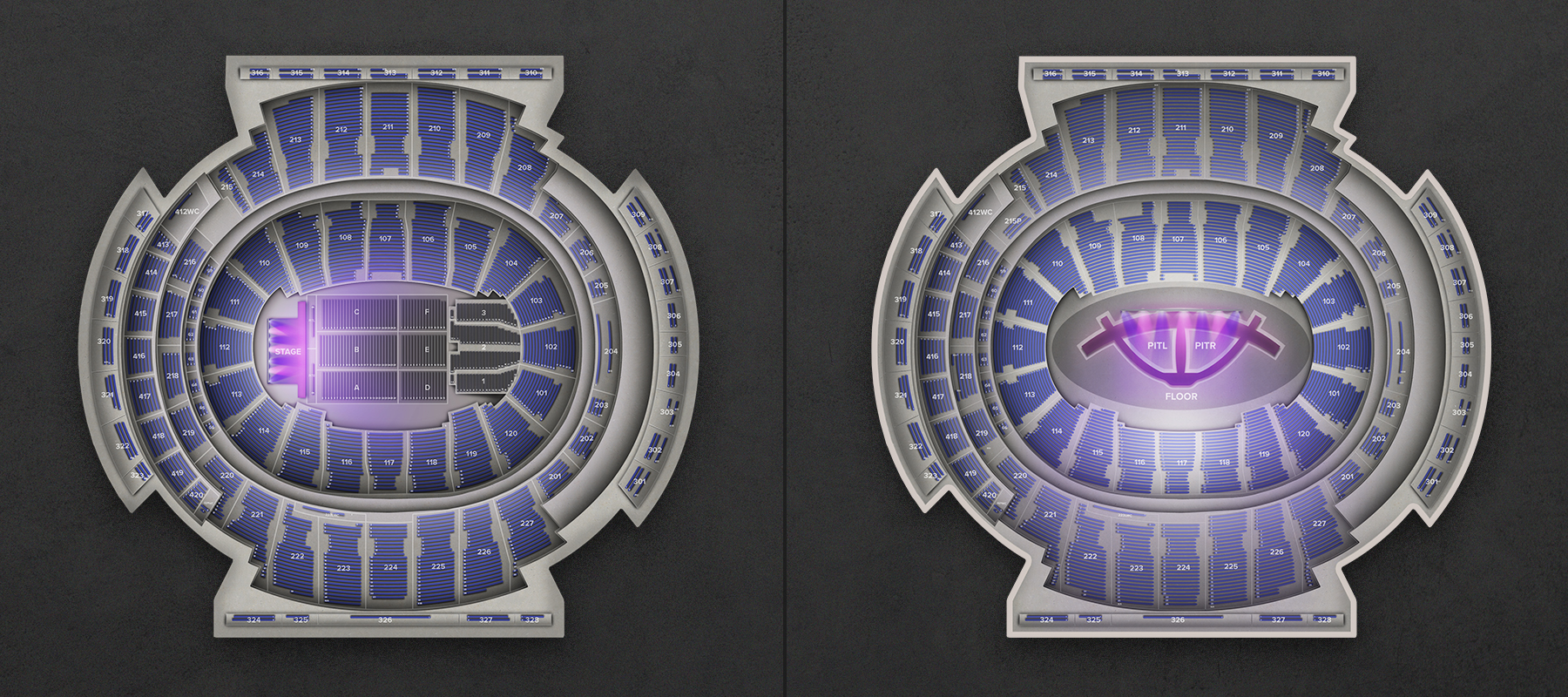 Why Gametime's Madison Square Garden concert seating chart is your best choice
There are lots of ticket marketplaces out there. We know you have a choice when it comes to getting last-minute concert tickets, not just for events at Madison Square Garden. But there's a big difference between Gametime and every other ticket marketplace. We provide more than just the best Madison Square Garden concert seating chart with seat numbers; we offer stellar 1:1 customer support and an unbeatable mobile experience.
Every order you make is backed with our 100% guarantee: your tickets will get there in time for the big event. In the unlikely event something goes wrong, you'll either get replacement tickets on us or a full refund—and you'll get that same guarantee if your event is canceled and not rescheduled.
Whether you want to choose seats using our Madison Square Garden concert seating chart or you need to find tickets for any other event, check out Gametime to make your next event experience one you'll never forget.
---
Related Posts:
---
Questions? Let's chat: feedback@gametime.co