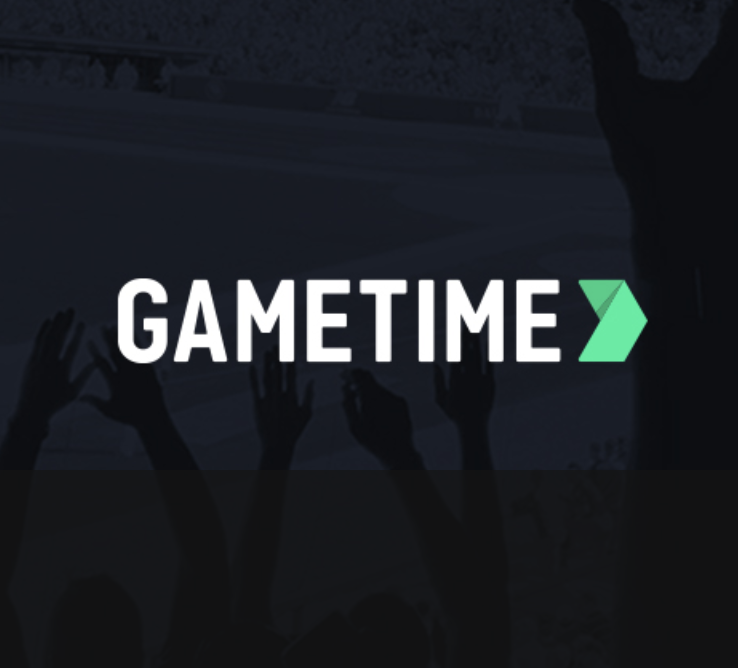 Gametime
Published: Feb. 18, 2020
Lion King Broadway: Show, Cast, and Music
---
When it comes to production value, there's nothing in the world like Disney. No matter how you feel about them as a company, you can't say they don't think of everything when it comes to movies – and broadway shows.
The Lion King on Broadway is a good example of that! You've probably seen the viral video of the Lion King Broadway Cast singing on a delayed plane made that clear for everyone to see. So, even if you're not a fan of the recent live-action Lion King remake, you'll be a fan of the Broadway show. It's been running for more than 20 years, so we can almost guarantee it! Want to learn more about one of the most-talked-about shows of all time? Read more, below.
The Lion King on Broadway History
The classic, animated version of Disney's The Lion King came out on June 15, 1994. That's more than 25 years ago (and yes, that makes us feel old!). The movie did very well when it came out, well enough for someone to consider making it into a live-action show just three years later, in 1997.
It was in 1996 that the producers, directors, and writers set out to make the movie, which has some pretty hard-to-recreate scenes, a Broadway show. It took them more than a year to do, and the "trial" shows were done in Minnesota in 1997. They started at the Orpheum Theater and, no surprise, they were an immediate hit. Such a hit, in fact, that the New Amsterdam Theater on Broadway in New York City committed to the show after less than a month of performances. Even Hamilton took longer to get onto Broadway than that! It was one of the most successful off-to-on Broadway shows of its time (and still is).
The first performance on Broadway was in November of the same year. The show stayed at the New Amsterdam Theatre, performing 4 times a week, or sometimes more, until 2006. That's when it switched theatres, to the Minskoff, where it's been running ever since. To date, the musical has done over 9,000 shows in New York alone, won six Tony's and is the highest-grossing show on Broadway of all time – and that's just in the US!
London Lions
The show opened in London at the West End's Lyceum Theater two years after its New York Debut. It's been running there since 1990 and is only slightly behind New York, with around 8,000 performances under its collective belt.
And yes – the royal family has made a trip to watch the musical (which is, funnily, about another royal family) at the West End Theater, too. The Queen loved it so much she invited the company to perform at the Royal Variety Performances twice – which is the equivalent of performing at an inauguration (but it happens every year). Between London and New York, over 100 million people have seen the musical version of the childhood film we all love so much. Maybe if Scar could have seen those numbers, he'd be a little less grumpy and the family could have lived happily ever after.
A Well-Traveled Show
The Lion King Broadway Cast members have been all over the world. We've talked about the NYC and London shows, but it's even been adapted into a show for French audiences as well. With all the dialogue and all the lyrics, a show being translated into another language is a very big deal. The play runs regularly in France and Australia – though it's not performed in French there.
Now – those are the established shows, but there's also a touring cast. The touring cast has performed their legendary show in cities like:
Madrid

Shangai

Singapore

Las Vegas

Mexico City

Hamburg

Toronto

and more!
We'd be willing to bet that the lions from the Broadway version of The Lion King are the most well-travelled lions around.
The Lion King Broadway Cast
If you don't keep up with the who's who of the Broadway world, you probably won't recognize any of the actor's names in your show program – but that doesn't mean they're nobodies! Disney is one of the most selective companies when it comes to hiring – they got Beyonce to make songs for their live-action show! There have been multiple Simbas, Mufasas, and Nala's over the years and they're all uniquely talented in their own way. If they weren't, they wouldn't have gotten the opportunity to occupy Pride Rock in the first place.
What to Expect Taking Kids to The Show
Let's transition out of the "about the show" aspect and into some tips and tricks. The show is kid-friendly, but if they've never seen the movie or don't know the storyline, it can be scary. The best course of action is to let your children know what to expect before you go, whether that's through watching one of the movies or you giving them a rundown of the plot. Most people dress up for the chance to see this billion-dollar grossing musical, so keep that in mind as well.
Getting Tickets to See The Lion King
Getting tickets to see this world-famous Lion King Broadway cast can be tricky if you're going at peak times (like holidays and weekends). To make it easier, use Gametime to find seats for you and your kids! The ticket marketplace is safe and even allows you to buy tickets from other customers if they decide they can't go. All resales are done through the marketplace and given the Gametime guarantee.
Check out Gametime for the ability to see ticket value levels, get great prices, and even sell tickets if you're unable to go. Ready to get started and schedule your family's trip to see this whirlwind of a show? Get Lion King Tickets, here.
---
Questions? Let's chat: feedback@gametime.co