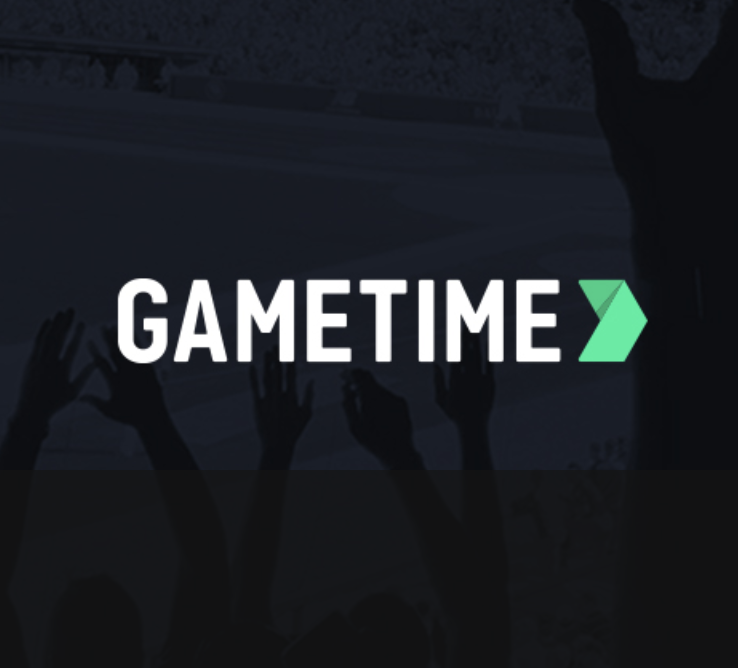 Gametime
Published: Jan. 22, 2020

4 Effective Ways to Get Cheap Book of Mormon Ticket Prices
---
If you're a fan of South Park and aren't easily offended, then you'll love the Book of Mormon. Yes, that statement was a little redundant, but not everyone has time to watch Carter and his friends' misadventures.
Confused? The same people who wrote The Book of Mormon (Trey Parker, Robert Lopez, and Matt Stone) are the masterminds behind Comedy Central's hit TV show South Park as well. But instead of child cartoon characters, they used this opportunity to write about the Mormon religion, also called the Church of Jesus Christ of Latter-Day Saints. It's a satirical play that yes, will offend any practicing Mormons – so consider that your warning.
And while there is a satirical nature and the play is written with dry, scathing humor, it'll still manage to leave you with some warm and fuzzies. The Mormons, whose religion can seem confusing to outsiders, center their efforts around loving and serving others. That's something that anyone – of any religion – can get behind.
The Book of Mormon: Synopsis
Practicing Mormons are expected to spend some time before college (if they choose to go) doing service projects around the world. This play is the story of two Mormons whose service assignment takes them to a small village in Africa.
When they arrive, they try to go about their job educating the locals about their church and why they should convert. It would be a lot easier for the Mormons, however, if pesky distractions like HIV Aids, female genital mutation, and Warlords would stop getting in the way. The rest is an exploration between what they've been taught and what really matters in the face of real-life problems. You'll have to see it to learn how everything turns out!
How to Get Affordable Book of Mormon Ticket Prices
The play was an instant success when it hit Broadway. Its writers had the success of South Park under their belts, but they were also fresh off the success of their first musical, Avenue Q. The show premiered in 2011 and hasn't stopped touring, or selling out it's Saturday night performances in New York, since. It's been as far as the UK, Europe, and Australia, as well as all around the US. All that to say, scoring the best Book of Mormon ticket prices can be tricky. Here are a few ways to stretch your dollars to get you and your friends the best seats possible.
1. Plan in Advance
If you're traveling somewhere (like New York) and want to see The Book of Mormon as part of your trip, book your tickets at the same time that you book your flights.
While that sounds excessively early, it's not. The New York show often sells out, especially on peak dates (like holidays and weekends). New York City sees approximately 65.2 million tourists a year, and a good number of them want to see a show on Broadway.
Ticket marketplaces like Gametime have tickets listed as far in advance as the venue does, and they update their listings often. That means if a new show was announced yesterday, it will be on the site in the blink of an eye.
2. Turn on Notifications in the App
Gametime is a ticket marketplace that's 100% for consumers. It tracks prices of the things you show interest in and can notify you about events in your area. Making sure you have notifications turned on and allows the app location privileges to ensure you never miss an opportunity to see a show (or a game, or any other large-venue event).
3. Don't Assume It's Too Late
Another thing that's great about getting Book of Mormon tickets on the Gametime is that they have tickets for sale up to the starting time of the event. That means you could be scrolling through your phone the day of the performance, and still be able to find the best Book of Mormon ticket prices.
There's no guarantee that the show in your area won't sell out – but if anyone has tickets available, it'll be Gametime. Even if the venue is sold out, this ticket marketplace allows other ticket holders to sell their tickets safely and remotely. Someone else's' scheduling conflict could be your lucky break! And, as a bonus, all re-purchases are through the site – no awkward meetups required.
4. Ask Your Friends Who Used the App
Another great feature on the Gametime app is the ability to find nearby seat options, where people who bought tickets through the app can send you ticket suggestions to buy near where they're sitting. It doesn't guarantee that you'll be right next to each other (unless you buy at the same time or way before the event), but you could be in the same row or section.
Know someone who needs cheap Book of Mormon tickets? Share this post with them!
---
Questions? Let's chat: feedback@gametime.co