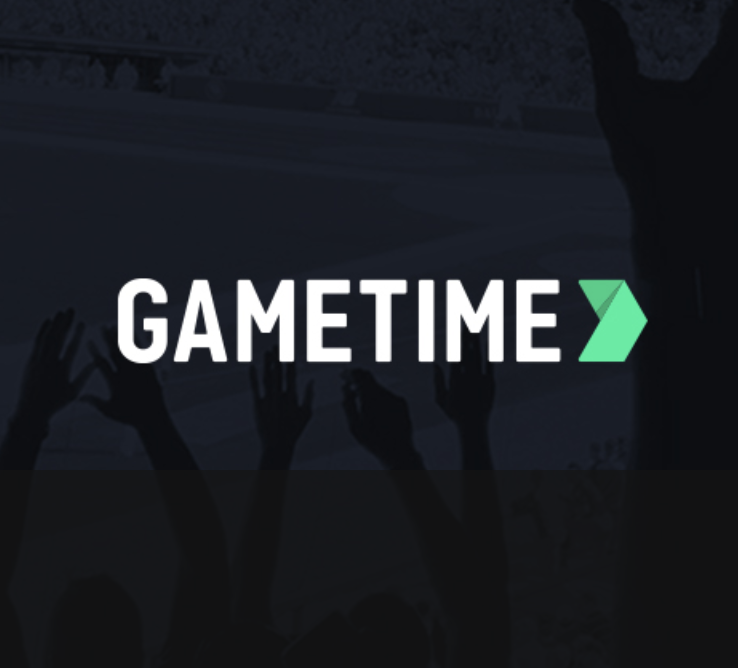 Gametime
Published: Sep. 24, 2019

How the Move to Mobile Ticketing Could Impact Detroit Pistons Ticket Sales
---
The future is here. Well, at least it has arrived at Little Caesars Arena in Detroit. After opening to the public in 2017, Little Caesars Arena quickly became a trendsetter for similar stadiums throughout the country. Starting with the 2018-19 NBA and NHL seasons, the downtown Detroit venue switched entirely to mobile ticketing for Detroit Pistons and Detroit Red Wings games. In place of old-fashioned paper tickets, fans heading to games at Little Caesars Arena now exclusively use mobile tickets on their phone to enter the venue. Here's a closer look at a few of the ways the Little Caesars Arena mobile tickets change might impact Pistons and Red Wings ticket sales, as well as the fan experience.
All About Last-Minute Purchases
One of the biggest benefits of Little Caesars Arena mobile tickets is the expected increase in last-minute purchases. Not everyone who's interested in going to a Pistons game is great at planning ahead – and luckily, that's just fine. With mobile ticketing, it takes only a few short minutes to purchase tickets and have them delivered to your phone. It helps to make last-minute impulse purchases a lot easier and should lead to increased ticket sales at Little Caesars Arena for both the Pistons and Red Wings.
A More Secure Process
From the perspective of teams like the Pistons and Red Wings, providing a secure ticket-buying process is one of the biggest benefits of switching to mobile tickets. Fans don't need to worry about potentially buying counterfeit tickets from scalpers standing outside the stadium. This less-than-secure process used to be the only option for fans looking for cheap Pistons tickets at the last minute. Unfortunately, it wasn't necessarily a safe practice and sometimes led to fans buying tickets that were fraudulent. Thanks to Little Caesars Arena mobile tickets, many of these concerns are eliminated.
No Printer Necessary
Remember when being able to print your tickets at home was the latest trend in going to games? Well, turns out printing tickets at home isn't all that easy and convenient anymore. After all, it requires having a working printer, an ink cartridge that isn't running low or dried out, and the time it takes to go online and print something out. It sounds great when the alternative is waiting for your tickets to arrive in the mail. But getting tickets on your phone is significantly better for everyone involved, especially when you're on the go.
With or Without the Middle Man
Mobile ticketing doesn't have to mean the end of third-party sites that allow fans to buy and sell tickets to and from one another. In fact, ticket marketplace apps are becoming even more important thanks to mobile tickets. In years past, fans purchasing Pistons or Red Wings tickets on a third-party site would have to wait for their paper tickets to arrive in the mail. More recently, fans would print their tickets at home. But mobile tickets can easily (and securely) be transferred from one person to another via a third-party site – eliminating the need for physical tickets and making it easier to buy tickets on a whim.
Quick & Easy Buying Process
Mobile phones have helped streamline our lives in so many ways, and the act of buying tickets to sporting events at Little Caesars Arena is no different. For most people, their personal data and credit card information is stored on their smartphone, so when they want to buy cheap Pistons tickets at the last minute, they don't have to enter a lot of information. They simply select the seats they want and have mobile tickets on their phone less than a minute later.
There are even ticket apps that remind fans about upcoming games that they may be interested in attending. Some apps can even send alerts when ticket prices drop, making it easier for people to get last-minute tickets at a price they can afford, which ultimately improves attendance for teams like the Pistons and Red Wings that play in arenas that use mobile ticketing.
Nobody's Left Out
While mobile ticketing has countless benefits for both teams and fans, Little Caesars Arena mobile tickets are not for everyone, as some fans might have a smartphone or device that's not compatible with mobile tickets. For those people who are a little behind the times, Little Caesars Arena allows you to call the box office ahead of time or visit the box office on the day of a game to work out an alternative option. While there are great benefits to mobile tickets for everyone involved, there are other ways to get a seat at Little Caesars Arena if you don't have access to a smartphone, although mobile ticketing is undoubtedly the future for sporting events all over the world.
---
Questions? Let's chat: feedback@gametime.co