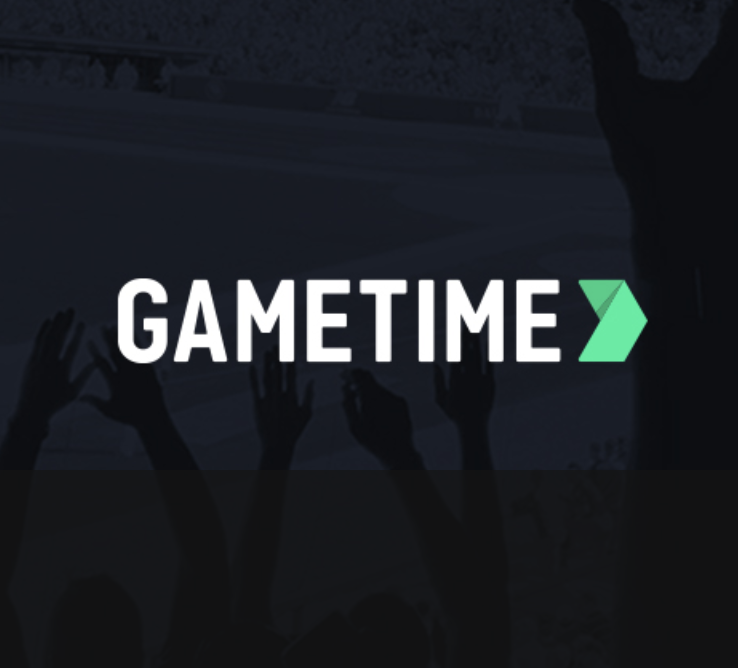 Gametime
Published: Feb. 12, 2020
2020 Luke Bryan Tour Dates You Can't Miss
---
What can't Luke Bryan do? He's an award-winning artist, songwriter, American Idol judge, a character on the show Nashville, and sometimes even a celebrity feature on The Voice. That's not all! He's also a self-professed "southern gentleman", love song crooner, and all-around gorgeous man – even from the nosebleed seats! It's hard to deny that Luke is a bonafide country star.
So if you get the chance to see him in person – don't miss it! Luke Bryan tour dates regularly (if not always) sell out, so get tickets sooner rather than later! Here are some things to know about Luke before hit up his 2020 tour – including ways to get the best prices on tickets!
About Luke Bryan
If all you know about Luke is that you like it when his songs come on the radio, you're missing out on some fascinating facts.
Fun fact #1: Luke has always been a performer, starting way back in high school. Back then he was the male lead in the western musical (see a theme?) Annie Get Your Gun. Being Frank Butler was good practice for being a country star!
Fun Fact #2: He started working at twelve years old, yes, 12! Back in Leesburg, GA (Luke's hometown) he earned some pocket money sweeping and stocking shelves at a small, local grocery store. Talk about learning the value of hard work!
Fun Fact #3: He married his college sweetheart, Caroline and, if you can believe the rumors, has her initials tattooed on his butt. That's a man who knows how to commit – in two types of ink!
Fun Fact #4: Luke Bryan, even though he's been nominated for and won more than 100 awards, still gets nervous before a big performance. That just goes to show you how much he cares about his fans and giving them the show they deserve!
What to Expect at the Luke Bryan 2020 Tour
We're excited about a new Luke Bryan tour, as he hasn't gone out to arenas since his tour for "What Makes You Country" back in 2017. That's three years that have gone by without Luke Bryan Tour Dates – but thankfully, you don't have to wait anymore.
The new tour, which is called "Proud to Be Right Here" is a reference to the title track, "Born Here, Live Here, Die Here". It's a lyric in the new song, whose message Luke closely relates to. Expanding on what he said about this album, he knows how important it is to remember and appreciate where you come from, even when your current reality is a lot more glamorous.
The tour includes some exciting opening and feature acts, like Runaway June and Caylee Hammock. If you don't know about these two yet, you'll want to familiarize yourself with their music before it's time to see them live! Start with the Caylee Hammock songs "Just Friends" and "Family Tree".
As for Runaway June, they're a country group that started in 2015. You can think of them as a poppier version of the Dixie Chicks. Songs to check out from the group include "Wild West", "Lipstick", and "Buy My Own Drinks". But that's not all – Luke is also bringing Morgan Wallen along, who you may know from his hit song "Whiskey Glasses" or "Chasin' You". There's going to be a lot of talent on the Luke Bryan tour stage this year, so don't you dare miss it!
The Details: Where and When
Now that you know how great this concert is going to be, let's talk about details. There are 30+ dates and the tour starts in April. Most dates are at large arena-like locations, to account for how many Luke Bryan fans there are out there. But big venues don't necessarily mean it'll be easy to find seats – or get the best price. To do that, you'll need to downline the Gametime app. Need some pointers? Don't worry.
How to Get the Best Prices for Luke Bryan Tour Dates
Other ticket sites charge really high fees. You know what we mean. You think you're spending one amount on tickets, then when you go to the next screen, that number is 40% higher. Gametime still has fees, but they're lower than their competitors most of the time. Additionally, the Gametime ticket map lets you know just where you'll be sitting in that giant arena you're seeing Luke Bryan in.
First-time users get $5 off their first ticket purchase and there's a similar incentive if you send the link to your friends! Gametime is the best way to get the best prices (and seats!) to the Luke Bryan 2020 Proud to Be Right Here tour dates. Check out Gametime and see for yourself!
---
Questions? Let's chat: feedback@gametime.co