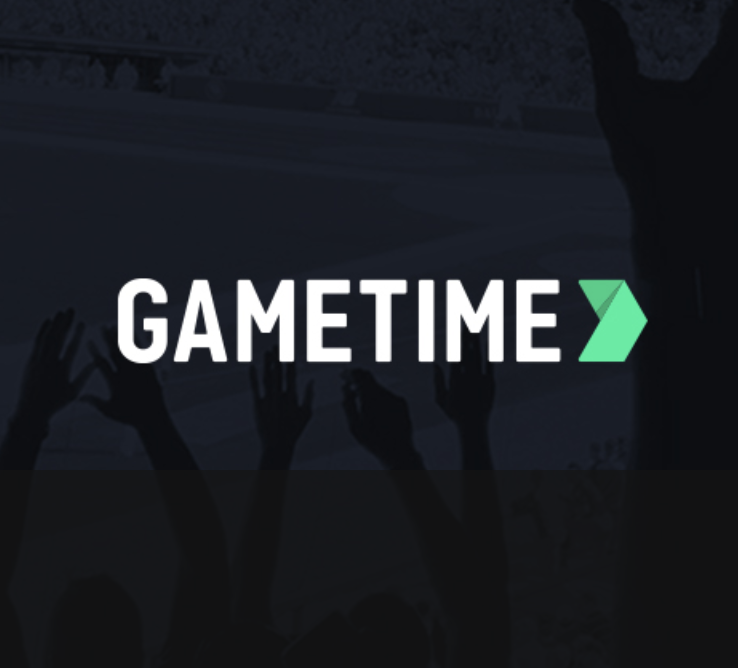 Gametime
Published: Oct. 02, 2019

10 Things to Look Out for When Buying Browns Tickets
---
For longer than they care to remember, Cleveland Browns fans have suffered through losing season after losing season. But they're a loyal bunch and always believe – or at least hope – that next season will be different. Of course, the silver lining is that ticket prices are generally quite reasonable, given that no one is apt to spend a lot to see their team *likely* lose. (Sorry, just sayin'. Don't shoot the messenger!) If you're wondering "how much are Browns tickets these days?" or you're looking to buy Browns tickets at a fair price, you've come to the right place. Here are 10 tips for buying Browns tickets, and more importantly, getting great seats at an affordable price.
Everything Is Digital
The first thing you need to know about going to a Browns game is that all tickets are now digital. That means you'll have to enter the stadium using mobile tickets on your smartphone – adios, printed tickets! As long as you know the deal, it shouldn't be an issue. And if you don't have a smartphone, you're fine as long as someone in your party does. Otherwise, just head to the box office to make arrangements. Most importantly, mobile tickets will in no way interfere with buying or selling via third-party sites. If anything, it makes things a little easier. Hooray!
In the Dawg Pound
If you consider yourself a die-hard Browns fans, you may want to think about getting tickets in the famous Dawg Pound, also known as 118-121 at FirstEnergy Stadium. These sections are home to the rowdiest Browns fans in the building, who have no problem making a lot of noise. It's also worth noting that they are typically the cheapest tickets available in the lower level of the stadium. A guaranteed good time and a low price? Win-win.
The Right Sideline
There's nothing wrong with wanting to be as close to the 50-yard line as possible and sitting behind the team benches. You just need to make sure you're on the correct sideline. Sections 132-135 will put you behind the Browns bench while sections 107-110 will be in the middle of the field on the visiting team's sideline. It seems like a minor detail, but it's an important distinction.
Who's the Opponent
You may be there to see the Browns, but the opponent will have a huge impact on the ticket price. If you're hoping for some of the cheapest Browns tickets, you'll want to avoid games against division rivals like the Steelers, Ravens, and Bengals. Generally, the worse a team is, the easier it'll be to get cheap tickets.
Don't Think Price, Think Value
This tidbit is a fairly universal notion when it comes to buying tickets for sporting events, which means it holds true for Browns games. When you're considering various ticket options, especially on third-party sites, don't get too caught up in the price of the ticket. Instead, consider the value of that ticket. Is it a good price considering how close to the field you are? Sometimes it's worth paying a little more for a better experience.
Catch a Matinee
The Browns typically don't play a lot of primetime games. (Remember when we talked about that habit of losing above?) Of course, when they do, FirstEnergy Stadium is going to be filled to capacity and ticket prices will be higher. Games that start at 1:00 on a Sunday afternoon will almost always have cheaper ticket prices than if the Browns are somehow playing on Thursday night or Monday night.
Wait Until the Last Minute
If you wait until the last few days before a game or even the last few hours before kickoff, you're likely going to find great deals and score some of the cheapest Browns tickets available. The closer it gets to game day, the more worried sellers get that they won't sell their tickets, especially for a team like the Browns. So, waiting is usually a good strategy.
Go Late in the Season
This rule isn't written in stone, as the Browns will sometimes play division rivals late in the season, causing ticket prices to go up. However, when the weather gets cold in Cleveland later in the season, demand for tickets goes down and prices get a lot cheaper. More often than not, the Browns are nowhere near the playoff conversation late in the season, which also makes it a little easier to score cheap tickets.
A Place in the Shade
If you decide to go to a Browns game early in the season when the weather is warm, you may want to find a seat that's going to be in the shade. If the sun is out during an afternoon game, it could be a long day if you have no protection from the sun. At FirstEnergy Stadium, sections in the corners of the stadium that sit diagonal to the end zones are more likely to have coverage from the sun, especially if you're further back in the section.
Family-Friendly Zone
Last but not least, if you're planning on getting Browns tickets for the entire family, you may want to get tickets in section 351 at FirstEnergy Stadium. This is the stadium's designated family zone, where no alcohol is allowed. This area will be the closest you can get to a kid-friendly environment at a Browns game.
---
Questions? Let's chat: feedback@gametime.co