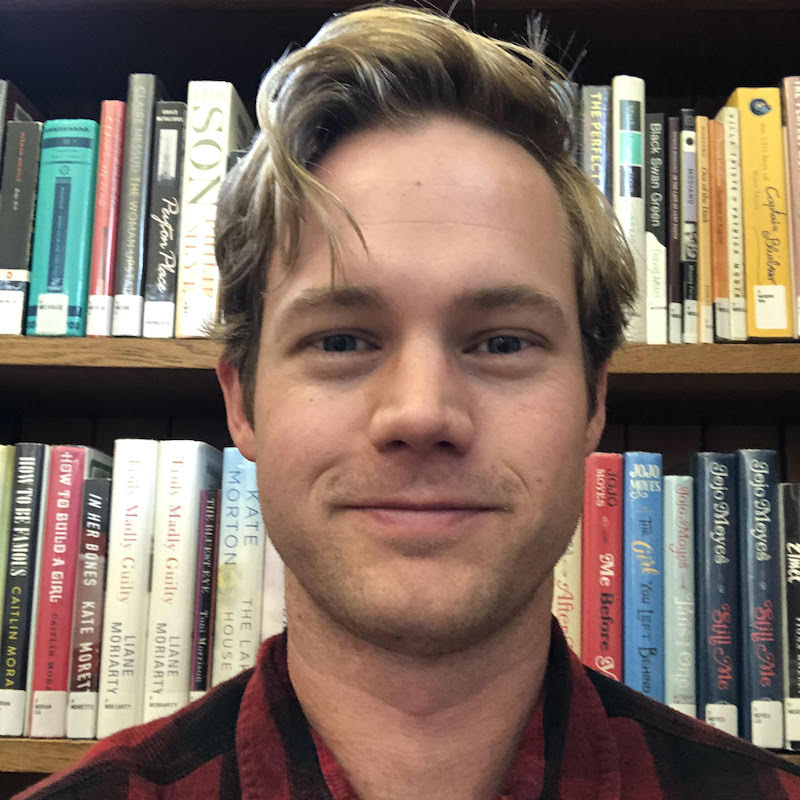 Casey Cooney
Published: Dec. 22, 2019

A New Year's Resolution You'll Actually Keep
---
New year, new you 🙌
Between perfecting a 'Gram-worthy feast, your great aunt asking why you're still single, and navigating the hordes of holiday travelers — you might be ready to pull your hair out from the holiday stress. 'Tis the season. The New Year is a welcome respite from the chaos of December, a chance to take a step in a new direction and reflect on the past (or reset after those NYE shenanigans).
New year's resolutions are a time-honored tradition of taking a personal inventory and figuring out what we want for a change. They range from the specific (lose "X" pounds in time for pool-party season) to the aspirational (live life to the fullest). The prospect of setting a resolution is a little hazy, though. We all want to be working on becoming our best selves, but we're not trying to tie ourselves down right out of the gate. And if you're like us, you're sick of setting a resolution, only to nix it by Feb 1st.
Rethink your Resolutions 🎊
This year, let's flip the script on setting resolutions and think about adding experiences instead of removing temptation. Face it, resolutions can be a pain. Maybe you're trying to join the #FitFam, but who wants to wake up to sweat it out at that 6 AM Bikram class? And unless you're the Peloton wife, you probably don't have someone breathing down your neck getting you on the bike every morning. Instead, investing in experiences is a great way to help you stay on track with your resolution goals — and help you have some fun along the way.
Maybe you want to spend more time with your family and friends — why not take Dad out to a ballgame and reminisce about your little league glory days? If jet-setting is more your speed, checking out a concert in a new city is a great way to add some local flavor to the trip. Even if your goal is saving money, Gametime's got your back. We have some of the lowest fees, and if you find a lower price we'll credit 110% of the difference to your account
Adventure awaits 🎫
Rather than forcing a new routine to stick, you might resolve to choose your own adventure. Spontaneity snaps us out of our comfort zone and the deeply set habits that make resolution setting so tricky.
It's not just about being impulsive, but being open to new experiences and adopting a "yes, and..." approach to life. New experiences can help us crush those resolutions and break down lofty goals into manageable, and hopefully fun, accomplishments.
Helpful Resolution Tips
Maybe you have a few ideas bouncing around but aren't sure how to make it happen. Have no fear, we've got your back with some tips to climb that resolution mountain!
SMART Goals: This is a great system to help make resolutions that will actually stick past February. The acronym stands for

S

pecific,

M

easureable,

A

chievable,

R

elevant, and

T

ime-based – all guidelines that will help clarify your goals and keep you accountable.

Basically, SMART goals act as the scoreboard in the resolution game. Instead of planning to "live life to the fullest," you might try something along the lines of "attend one new event in my city every month."
Trust the process: Adulting is a struggle. Sometimes you have to treat yo' self, and there's no shame in that! Remember, you're in it for the long haul, and a momentary setback is just that — a moment.
Don't go it alone: Bring your friends into the journey, it's always a plus to have an accountability buddy. Plus, convincing a pal to come along to a concert is WAY easier than begging them to be your new gym partner.
Now that you're armed with some helpful tips, you can set your sights on #crushing your New Year's resolutions, whatever they may be. Happy New Year from the Gametime fam! 🎉
---
Questions? Let's chat: feedback@gametime.co