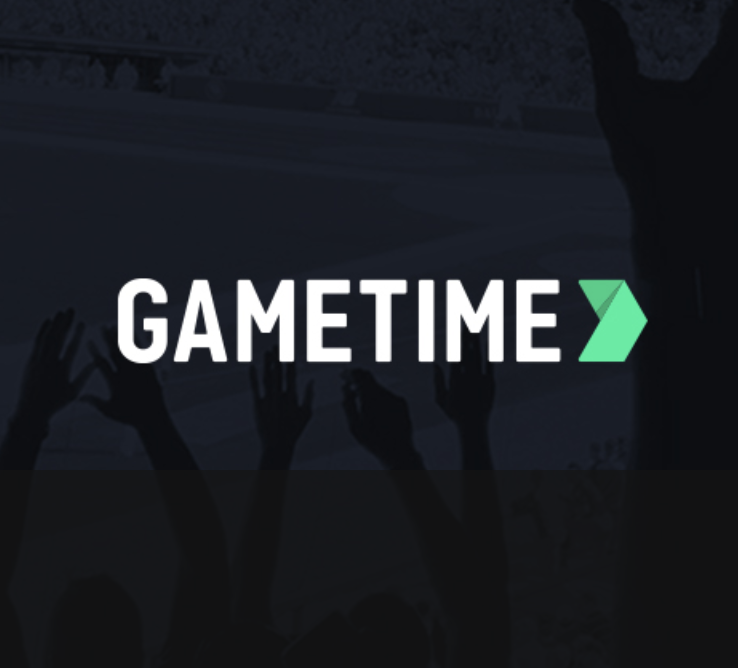 Gametime
Published: Jan. 08, 2021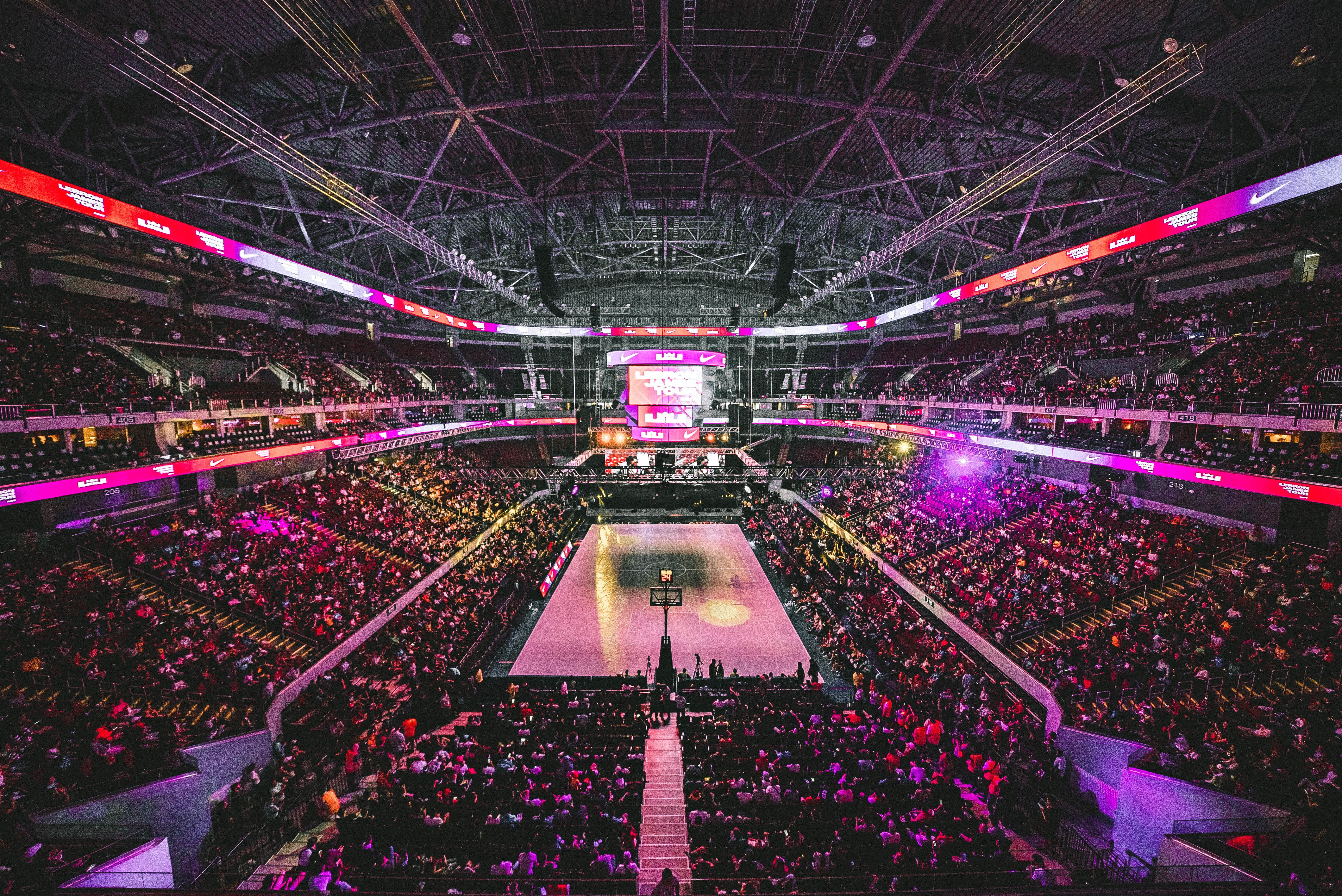 NBA Ticketing Guide
---
Any sports fan who's never been to an NBA game doesn't know what they're missing. Even casual fans of the sport will be able to appreciate visiting an NBA arena. The game is different from up close because TV doesn't do justice to the skill and athleticism that NBA players possess. Sadly, the COVID-19 pandemic changed everything about the fan experience during NBA games. However, sooner or later, things will be back to normal, and NBA arenas will once again be packed with passionate fans. When that day comes, here is everything you need to know about buying cheap NBA tickets to games, the best time to buy NBA tickets, and getting the best deal possible.
The Bottom Line
Let's start with the bottom line. During the most recent NBA season that wasn't impacted by the global pandemic, the average NBA ticket price was around $89. Just keep in mind that is the average, meaning there are loads of tickets that will be much cheaper than that while other tickets will be far more expensive. There are tons of variables that go into determining NBA ticket prices. In fact, the teams involved and where you're sitting inside the arena are just the start.
Buy Early or Buy Late
When buying NBA tickets, the old adage is to either buy early or buy late. If you know that there's a specific game you want to attend, then the best time to buy NBA tickets to that game is as soon as they go on sale. For instance, if you're making travel plans around a particular game, you don't want to risk not finding tickets, especially affordable tickets, to that particular game. You may end up paying a little more, but this strategy will ensure that you get a ticket to the game that you're dying to see.
Otherwise, the best way to buy NBA tickets is to wait. In recent years, tickets sold on the secondary market within a week of the game were on average 25% cheaper than tickets purchased a month or more in advance. The week before the game is usually when the price of NBA tickets starts to decline. If you're willing to wait until the last few hours before the game, you might be surprised by the great deals that are available. This is because ticket holders with no intention of going to the game will grow more desperate to sell their tickets. Of course, this strategy may not pay off for every game. But for the average NBA game, patience usually pays off when it comes to getting a good deal on tickets.
Strike Early in the Season
Unless you're a diehard fan of a specific NBA team, the best time to attend a game is early in the season. Obviously, the exception to this is opening night, where most teams draw huge crowds, making tickets hard to find and rather pricy. However, NBA games in November and December are almost always cheaper to attend than games later in the season when the playoff race is in full swing, the on-court intensity cranks up, and there is more demand for tickets. Of course, games late in the season will be more exciting and intense, so it might be worth saving up to see a game during the last few weeks of the season.
Pick the Right Day
If you're on a tight budget when shopping for NBA tickets, take a close look at the day of the week. NBA games on Friday, Saturday, and Sunday will always have higher ticket prices than weekday games. More people are free to attend games on the weekend, creating higher demand, and leading to higher prices. Of course, the NBA also tries to schedule high-profile games for weekends, which is another reason why you'll almost always find cheaper prices for weekday games.
Matchups Matter
Like any other sport, the specific matchup has a meaningful impact on the demand for tickets and the price of tickets on the secondary market. Certain teams are more popular and have more star players, which drives more people to want to see those teams. In the NBA, teams like the Los Angeles Lakers, New York Knicks, Philadelphia 76ers, Chicago Bulls, Brooklyn Nets, and others are always going to attract a big crowd. It also helps to check the standings before buying tickets because better teams will always attract more fans and higher prices.
Fans who follow the NBA closely should know the difference between a high-profile team and a team that's only popular regionally. Two teams that fall into the latter category will typically produce the cheapest tickets. Meanwhile, two high-profile teams or two teams that are longtime rivals will produce a more compelling matchup but higher ticket prices.
The Cream of the Crop
Without question, every fan dreams of having floor seats at an NBA game. For most of us, such an occasion is about as rare as having Super Bowl tickets. It's such a rarity because such exclusive seats are typically reserved for celebrities or major corporations that distribute the tickets however they please. The average fan can inquiry with a specific team about buying courtside seats.
However, they also find their way onto the secondary market sometimes. Just be aware that these kinds of tickets will cost at least a few hundred dollars each, if not a few thousand dollars. Just like any other NBA tickets, a lot comes down to the two teams involved and the demand for tickets. But if you're willing to spend the money, courtside seats can be within your reach.
During the Summer
One of the best ways to see an NBA game in person without spending a lot of money is going to NBA Summer League games. The league takes place in Las Vegas over two weeks every July. Of course, you won't see the top players, but the competition is fierce, and it's much easier to get your hands on tickets that are close to the court. During the most recent Summer League, primary-market tickets were available for $35, with tickets also available on the secondary market, making the NBA Summer League one of the best deals in professional sports.
Getting to the Playoffs
As exciting as the average NBA game is, the best regular-season game still doesn't compare to an NBA playoff game. The energy in the building is out of control, especially for the later rounds when the only teams left have serious championship aspirations. The problem is that tickets to NBA playoff games are difficult to find, not to mention expensive. Teams typically give season-ticket holders and VIPs access to playoff tickets, so unless you fit that description, finding NBA playoff tickets will be a little tricky.
Fortunately, there are always tickets available on the secondary market, and much like regular-season games, the best option is usually to wait. Most people will instinctively want to grab tickets as quickly as possible. But there will always be tickets still available in the last day or two before the game and even in the hours leading up to tip-off. This is the best time to find playoff tickets because sellers will get nervous about not unloading their tickets before game time. Also, keep in mind that each hosts multiple games during a playoff series. This gives you the option of comparing prices to multiple games to find the best deal on NBA playoff tickets.
---
Questions? Let's chat: feedback@gametime.co