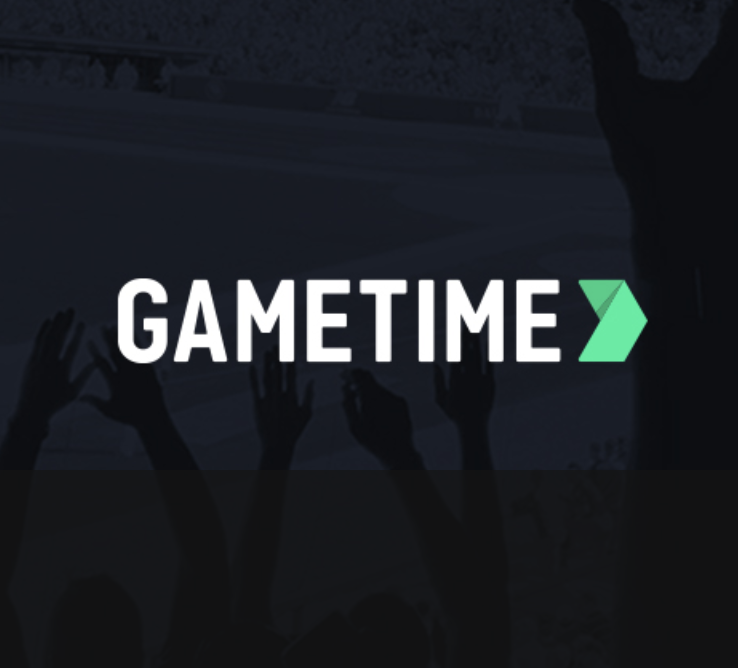 Gametime
Published: Jun. 04, 2020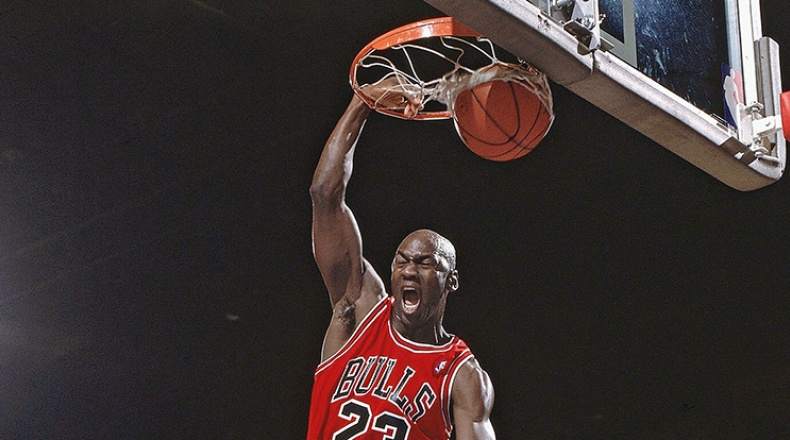 Favorite Moments and Takeaways from MJ's 'The Last Dance'
---
The sports world may have come to a sudden halt in March amidst the COVID-19 pandemic, but the public health crisis didn't stop us from enjoying ESPN's The Last Dance, a 10-part documentary about Michael Jordan and the Chicago Bulls. We all knew that the Bulls had two sets of three-peats in the 1990s with Jordan's venture into baseball sandwiched in-between. But The Last Dance gave us a backstage pass into the lives of Jordan and his teammates, as well as other behind-the-scenes Bulls stories. Let's take a look back at The Lance Dance by re-living the moments we loved and the revelations that shocked us.
MJ and Kobe
A year ago, this wouldn't have been a big deal, but after Kobe Bryant's untimely death in January, scenes between him and Jordan took on a new meaning. Bryant went to the All-Star Game for the first time in Jordan's final season and the footage of the two politely talking trash with an underlying sense of respect during the game was almost poetic. In interviews Bryant gave before his death, he spoke about Jordan's influence on him, referring to him as a big brother. Meanwhile, it was clear that Jordan has great respect and admiration for everything Bryant accomplished in his career.
It Was Food Poisoning?
One of the biggest revelations in The Last Dance is that Jordan's famous "Flu Game" during the 1997 NBA Finals might not have technically been the flu. We learned that Jordan possibly got food poisoning after ordering a late-night pizza and eating the whole thing. What happened next? Jordan scored 38 points to lead the Bulls to a win while sick to his stomach. While the narrative changes a little, Jordan's performance considering how sick he was that day is no less impressive.
Old Grudge with Isiah Thomas
One takeaway from the documentary is that in Jordan's world, old grudges tend to linger. At least that was the case with the Detroit Pistons and point guard Isiah Thomas. Jordan made it clear that he has no respect for Thomas after he and the Pistons refused to shake hands after the Bulls beat them in the 1991 Eastern Conference Finals. Even after all of these years, Jordan wouldn't let him off the hook. Meanwhile, Thomas still holds Jordan responsible for keeping him off the Dream Team for the 1992 Olympics. Of course, Jordan says he never explicitly stated he wouldn't play if Thomas were invited onto the team, although his tone and body language made it clear Jordan wouldn't have led the Dream Team if Thomas had played.
Detroit's Jordan Rules
It's no wonder that things between the Bulls and Pistons were so heated with Detroit having a special set of "Jordan Rules" for defending him. Obviously, every team Chicago faced in those days tried to focus their efforts on Jordan. But the Pistons took things to another level with their physical brand of defense that some could have interpreted as violent or dirty. Eventually, Jordan was able to add some muscle that enabled him to take the hits and help the Bulls finally topple the Pistons. Let's be honest, if anybody should have been refusing to shake hands after a Bulls-Pistons series, it should have been Jordan for the way Detroit approached him.
Dennis Rodman's Vegas Vacation
We've always assumed that Dennis Rodman is the only pro athlete who could get away with taking an unsanctioned vacation in the middle of the season. Thanks to The Last Dance, that has been confirmed. In the middle of the 1997-98 season, Rodman was allowed to head to Las Vegas for 48 hours to party, gamble, hang out with girlfriend Carmen Electra, and do whatever else people do in Vegas. Things got even better when Jordan explained that he had to go to Vegas and bring Rodman back to Chicago. If he hadn't done that, Rodman might still be in Las Vegas to this day.
Michael Jordan's Work Ethic
Jordan's talent has never been in doubt, but the documentary made it clear just how hard he worked. His training regiment was intense and he never had a problem pushing his teammates to do the same, even if he came off as the bad guy. Jordan's work ethic was never more apparent than when he was spending 10 hours a day shooting Space Jam but still found the time to work out and host pick-up games with top NBA players that lasted for hours and went late into the night.
Michael Jordan's Baseball Potential
Most of us probably believed that Jordan's baseball career was little more than a publicity stunt. However, The Last Dance made it clear that he took it seriously and was willing to work hard to make it to the majors. One of the biggest takeaways from the documentary had to be baseball coaches and managers like Terry Francona applauding Jordan's talent and work ethic, claiming that he would have made it to the big leagues in another year or two if he hadn't returned to basketball.
---
Questions? Let's chat: feedback@gametime.co