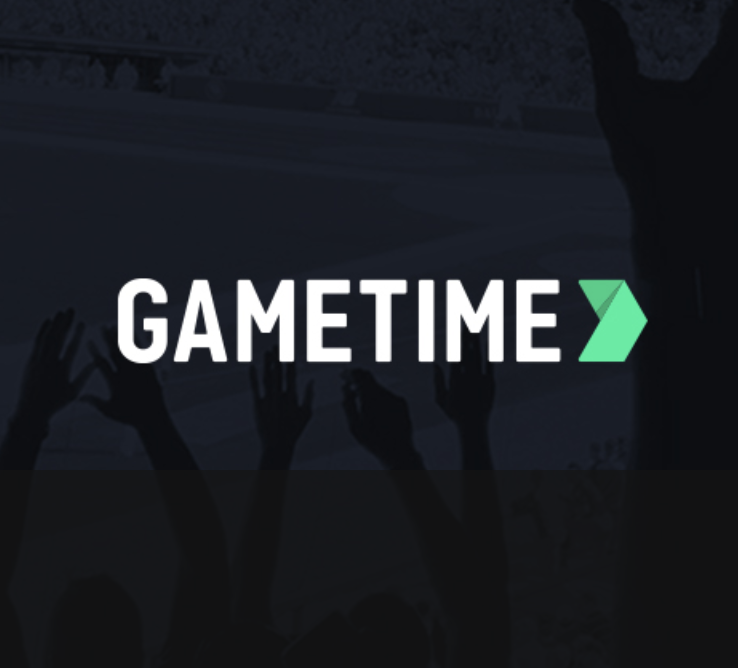 Gametime
Published: Jan. 10, 2020
5 Interesting Facts About Chase Field Concerts
---
It's no secret that Las Vegas is a haven for great concerts all year round. However, it's not the only place in the Southwest that music fans flock to for great shows. Chase Field is almost an oasis in the desert as a music venue. For most of the year, Chase Field serves as the home field for the Arizona Diamondbacks. But there are plenty of other Chase Field events outside of baseball games. Like most major stadiums, hosting concerts is par from the course when the home team doesn't need the field. While it doesn't necessarily have the reputation as a great music venue, it does occasionally host awesome concerts. Here are five interesting facts about Chase Field concerts most people don't know.
Stand Alone Concerts Are Rare
The one thing you should know about concerts at Chase Field is that they're a rare occurrence, at least when they're not attached to baseball games. Like a lot of major league teams, the Arizona Diamondbacks like to schedule concerts after games as a way to bring in bigger crowds, especially during weekend games, when fans aren't in a rush to get home. The club has done this a couple of dozen times during their history, attracting mainstream acts like Smash Mouth, Switchfoot, and Jessica Simpson, among many others.
However, stand-alone concerts are a bit of a rarity at Chase Field, happening on a little more than a handful of occasions. Of course, when Chase Field does host a concert, it's a big deal. Black Sabbath was one of the first acts to play there, doing so in 1998, which is the year Chase Field opened. Legendary boyband NSYNC came to Chase Field in 2001 during their PopOdyssey Tour, which turned out to be their penultimate tour as a band. But the greatest concert in Chase Field history may have come in March 2019 when Billy Joel came to town and performed in a ballpark in the state of Arizona for the first time.
Kenny Chesney Has Been There Twice
While Chase Field rarely opens its doors for stand-alone concerts, country music star Kenny Chesney has actually played at the stadium twice. His first visit to the home of the Diamondbacks was in May 2016 as part of his Spread the Love Tour. He even brought Old Dominion and Miranda Lambert with him as the opening acts. The show was such a hit for both fans and Chesney himself that he decided to come back two years later for his Trip Around the Sun Tour. The crowd for Chesney's second concert at Chase Field was even bigger than it was for his first show, which could be a good indication that he'll come back to Phoenix and Chase Field for future tours.
There's Plenty of Space
Part of the appeal of Chase Field as a concert venue for major recording artists is that there's plenty of space available for fans. During baseball games, Chase Field has a capacity of over 48,000, and it has a similar capacity for concerts. Every standalone concert at Chase Field has drawn for 40,000 people in attendance. The stage is usually set up in the outfield grass, which takes away some of the outfield seats as options. However, fans can buy concert tickets for both traditional seats in the stands or field-level seats that get them closer to the artist on stage.
It's Easy To Stay Cool
Unfortunately, concert-goers can't rent out the Chase Field pool that sits beyond the right-field stands during concerts as fans do during baseball games. They can ask, but the pool sits behind the stage. However, there are other ways to stay cool during a concert in the desert. The stadium has a retractable roof that can be opened or closed, depending on how hot it is at the time of the Chase Field concert. If it's too hot outside and the roof needs to be closed, the air conditioning system gets the stadium to a cool 78 degrees Fahrenheit by the time the gates open. Just for good measure, there are misting sprays near the stadium's main gate, which makes it easy to stay cool before and during a Chase Field concert.
The Food Options Are Unique to the Artist
Unfortunately, you can't bring your own food and drink into Chase Field during a concert. But that doesn't mean you can't enjoy a delicious meal before and during the show. In fact, Chase Field has been known to create custom options at the concessions stands during concerts that relate to the artist who is performing. For example, when Billy Joel played at Chase Field in 2019, the stadium's Red Hot Grill offered a "Big Shot" Stromboli in honor of the Long Island legend. There was also a "Captain Jack" whiskey sour that was named after one of Joel's songs. Of course, the traditional Chase Field food options were also available, including the famous Churro Dog and Hungry Hill Sandwiches, which can be found throughout the ballpark.
---
Questions? Let's chat: feedback@gametime.co