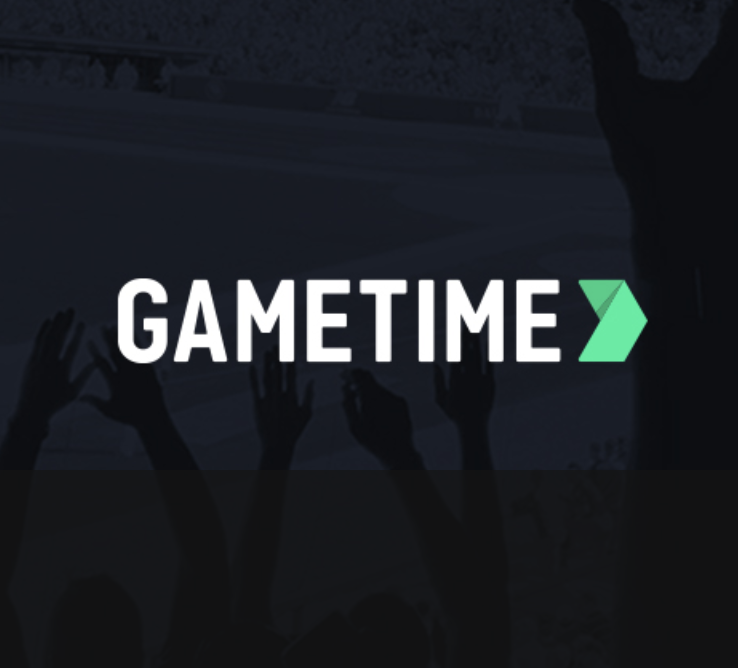 Gametime
Published: Aug. 14, 2019

5 Infallible Ways to Get Cheap UFC 241 Tickets this Summer
---
UFC 241 is right around the corner, baby, and the world of MMA fighters is on the verge of a huge shake-up – one that could re-write heavyweight history. Current champ Daniel Cormier faces off against Stipe Miocic, one of the most accomplished heavyweight champions in his own right, and the grudge match between these two giants of the octagon has fans losing their minds at the chance to see such a rematch.
As one of the most highly anticipated bouts in modern memory, it's only natural that ticket prices are likely to skyrocket. If you want to know how to get cheap UFC 241 tickets this summer, here are five surefire ways!
Browse Your Favorite Ticket Marketplace
One of the most fool-proof ways to get cheap UFC tickets is to use the secondary ticket marketplace. Online ticketing markets are usually much more robust than retail ticketing for a number of reasons. Most notably, ticket resellers will buy in bulk at wholesale prices from primary outlets and then resell their tickets online at prices cheaper than you'd be able to find otherwise.
That said, it's not always wholesalers reselling their tickets via online marketplaces. Sometimes life happens, and a ticket holder just can't make the event anymore. He paid good money for those tickets, so reselling them on a marketplace site gets him at least a few bucks back. Bummer for that guy, but it's great for you!
Use a Pre-Sale Code
While waiting until the last minute can be the best way to get cheap UFC tickets through a marketplace, early birds are known for getting the worm – if they're clever. The UFC often provides pre-sale discounts for UFC fans who plan ahead. Buying tickets early is a great way to get an easy five percent discount for making your mind up in advance. The UFC often will tweet out pre-sale bonuses that you can redeem instantly from the official UFC Twitter account. Be sure to look out for the blue checkmark that verifies the official UFC account. The only issue with buying early is that sometimes the full fight cards aren't available. See our other backup plans.
Use Military or Student Discounts
Many ticket sites offer military and student discounts for cheap UFC tickets. Customers who are in school or are members of the military often qualify for a discount. Of course, identification will likely be required by the ticket seller, so make sure you're being honest about your military or student status. Since there are many different vendors to buy UFC tickets from, it is best to research which discounts are available on various sites. Some websites even let customers stack discounts to maximize savings.
Wait It Out
We've already talked about the early bird. Another approach is to wait it out and buy tickets closer to the day of the event. If the event doesn't sell out before the day of the fight, the venue will often fire sale tickets, selling them cheaper than normal face value. This is especially true for ticket resellers working through marketplace sites, as they don't make any money on unsold tickets. If you're on the fence about going, it might be a good idea to wait and see if you can grab tickets for a low price at the last minute. The cheaper tickets might push you over the fence on whether you want to go.
Become a Media Member
Becoming associated with a media outlet isn't exactly the easiest approach, but it might be the best way to get cheap UFC tickets. If you've got any writing or photography chops (and have planned ahead!) you may be able to get a gig with a reputable sports media outlet. Often media will help you gain free access to UFC events as a professional courtesy in exchange for publicity. This includes possible access to media events such as post-fight press conferences. It's hard work and requires some talent, but it's not impossible!
These are just five of the many ways that fight fans can get cheap UFC tickets for UFC 241. With a little research and a dash of ingenuity, it's still possible to snag some inexpensive tickets. But if anyone wants to see Daniel Cormier and Stipe Miocic go at it for a second time, you're gonna need a strategy. With this explosive UFC event around the corner, seats will be going fast.
---
Questions? Let's chat: feedback@gametime.co