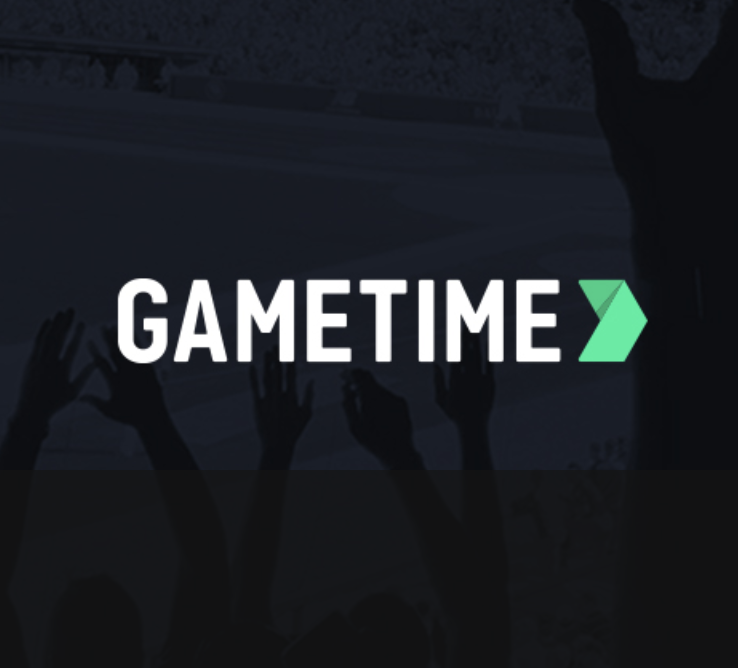 Gametime
Published: Sep. 09, 2020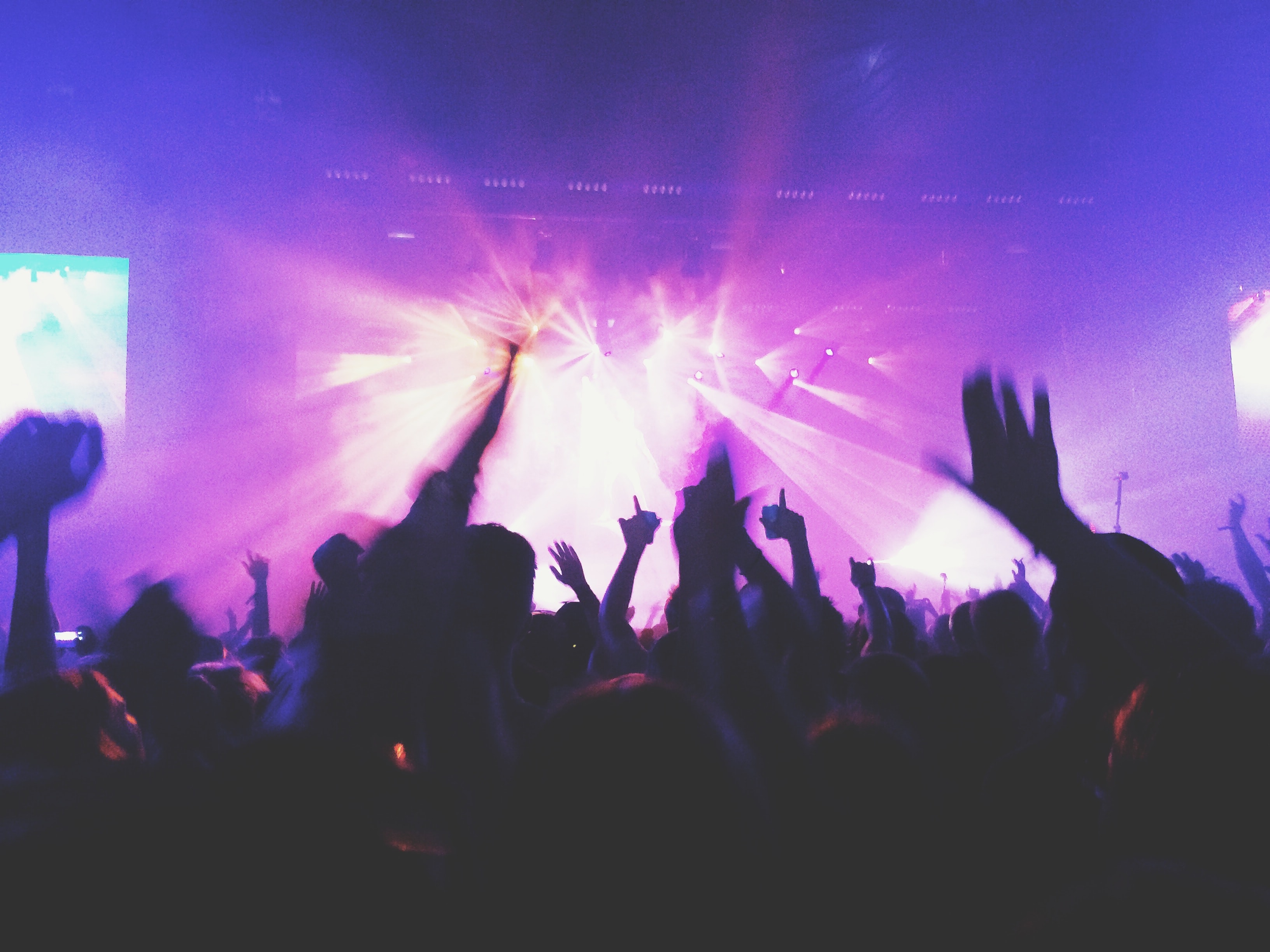 What is Pink's Real Name? Interesting Facts About the Iconic Singer Pink
---
Over the last 20 years, few performers have come along who have been more interesting, talented, and enigmatic than Pink. She emerged onto the scene in the late 1990s as a unique and charismatic singer and gone onto become one of the top singers of her generation. To date, she's sold over 150 million records worldwide with Pink tickets to all of her tours selling like hotcakes. Along the way, she has also made a successful transition into acting.
However, there's still so much we don't know about this sometimes crude but undoubtedly talented singer. For example, what came first, the name Pink or her pink hair? But also, what's Pink's real name? Where in the world did she come from and where does Pink live? After all, we want to understand where she comes from and the inspiration behind her songs. With that in mind, we decided to do some digging to learn more about her life story and find out interesting and sometimes unbelievable Pink facts so we can get to know this amazing and enigmatic performer a little better.
What Is Pink's Real Name
Needless to say, Pink was not her given name. The singer we know as Pink was born on September 8, 1979, as Alecia Beth Moore. It was only later that she adopted both the nickname and stage name of Pink. Her friends deserve the credit for giving her he somewhat ironic nickname. By all accounts, Pink's name is a reference to the Quentin Tarantino movie Reservoir Dogs, which features a character called Mr. Pink, who is played by Steve Buscemi. Her friends seemed to think that Alecia possessed many of the same qualities as Mr. Pink, and over time, the nickname stuck. When Alecia began performing in clubs in Philadelphia around the age of 14 and was in need of a stage name, the name Pink was an obvious choice.
She Had a Fun Childhood Growing Up in the Sticks
Pink grew up in a small town in northeast Pennsylvania called Doylestown, which sits between Philadelphia and Allentown. It's also only about 50 miles from Reading, Pennsylvania, which is Taylor Swift's hometown, so there might be something in the water in that part of Pennsylvania. She describes the town as "free-range," spending a lot of time climbing trees, rescuing wild animals, and doing gymnastics. It wasn't exactly big-city living, but Pink describes her upbringing as "a good childhood."
Her Songs Come from Her Childhood
Like so many members of her generation, Pink was a child of divorce. She was just three when her parents separated, meaning she probably doesn't remember a time when her parents were together. Naturally, that experience worked its way into her music, specifically in her 2002 song "Family Portrait," which was written from the perspective of a child of divorce. In addition to striking a chord with Pink's fans worldwide, the singer's mother had a strong reaction to hearing it. Pink's mom said it took a long time before she could listen to the song without getting emotional. She also criticized the song to the National Enquirer, saying that it wasn't a productive way of addressing longstanding family issues.
She Knows a Thing or Two About Tough Times
While Pink says she had a nice childhood, her teen years were more of a struggle. By the time she was 15, Pink had dropped out of high school and was labeled something of a troublemaker. In addition to singing in nightclubs, she committed petty crimes and got sucked into the world of drugs and alcohol. At one point, she and her friend Stacey Coffey both overdosed. Pink survived, but Stacey did not. However, Pink eventually got her act together and managed to earn her GED before the age of 20.
Madonna and Janis Joplin Were Her Biggest Influences
Pink has spoken on many occasions about Madonna and Janis Joplin being the biggest influences on her growing up. She admits to following Madonna's career "like a lost puppy." Of course, the same could be said of any aspiring female supporter who grew up in the 1980s and early 90s. With Joplin, Pink says she admired her for being a pioneer and singing blues music at a time when no other woman was singing the blues. She also admired how Joplin always wore her heart on her sleeve, which is a trait that Pink has undoubtedly replicated in her own career.
In addition to Joplin and Madonna, who were her biggest influences, Pink also names Billy Joel, Mary J. Blige, and Whitney Houston as influences, as well as 4 Non Blondes singer Linda Perry. In fact, Pink and Perry became friends after working together closely on her second album Missundaztood. Pink lived in Perry's home for several months while the two wrote songs for the album.
She Was Not Always a Solo Artist
Pink seems like a natural as a solo artist, but that wasn't always the case. In high school, she was in a band called Middleground that only last long enough to lose a battle-of-the-bands competition. Also, when she got more serious about pursuing a music career, Pink was part of a group called Choice. It was an all-girl group that followed in the footsteps of TLC and the Spice Girls. The group was signed to a record deal. However, all three girls in the group, including Pink, were under 18 at the time, which meant their parents had to co-sign their record deal. The album they recorded was never released, although they did have one song that was featured on the soundtrack of the movie Kazaam. But Choice broke up in 1998 and Pink was the only member to sign a record deal as a solo artist.
Pink Used to Work at McDonald's
Like so many stars, Pink worked a crappy job before making it big. She actually worked at several fast food locales, including Pizza Hut, Wendy's, and McDonald's, not to mention a gas station. It was far from glamorous, but Pink says the jobs gave her financial independence and allowed her to continue to pursue a career in music. Pink also notes that having a microphone while working at the McDonald's drive-thru made her feel powerful. If you happened to visit a McDonald's drive-thru in northeastern Pennsylvania in the late 90s, it's possible you ordered a Big Mac from Pink without knowing it.
She Once Opened for NSYNC
Back in the late 90s, it was every young singer's dream to open for a group like NSYNC. After her first album Can't Take Me Home was released in April 2000, Pink spent the summer as the opening act for NSYNC on their No String Attached Tour.
She's a Grammy Winner
To date, Pink has won three Grammy Awards. The first came in 2002 when she collaborated with Lil' Kim, Mya, and Christina Aguilera on the song "Lady Marmalade" from the Moulin Rouge soundtrack. Two years late, she won for Best Female Rock Vocal Performance for her song "Trouble." In 2011, Pink won shared another Grammy win for Best Pop Collaboration with Vocals, as she, Seal, Jeff Beck, and others collaborated on a cover of John Lennon's "Imagine."
There Was a Feud During "Lady Marmalade"
The song "Lady Marmalade" gave Pink her first Grammy win, but the song was not without a fair amount of drama. Years after the fact, we learned that Pink and Aguilera didn't get along because Aguilera wanted to do more singing than the other women on the track. Mya and Lil' Kim were fine with that, but Pink refused to give in so easily. In the end, the song was amazing despite the tension between Pink and Aguilera. Fortunately, the two have since worked out their issues and put the feud behind them.
Pink is a Movie Star
Not long after achieving fame as a singer, Pink moved from the stage to the screen, working as an actress. Following a cameo in Charlie's Angels: Full Throttle, Pink had a starring role in the 2007 horror movie Catacombs. Ironically, Pink says that she hates horror movies. She later contributed her voice to the movie Happy Two Feet and was part of the ensemble cast of the romantic comedy Thanks for Sharing, which helped show off her acting chops and a more comedic side.
Pink Hates Her Tattoos
Pink is living proof that you should always think about the long-term when you get a tattoo. Like a lot of people, the singer loaded up on tattoos in her early 20s, but now that she's in her 40s, she has some regrets. Specifically, she doesn't like her tattoos on parts of her body that are difficult to cover up with clothes. She also says that a pair of red ribbons on her legs she now regrets, getting them during a time when she thought she'd end up being a stripper. In past interviews, Pink has mentioned her wish to get a giant eraser and start with a clean sheet. Of course, she would still get tattoos, she'd just be a little more judicious with the ink she puts on her body. Pink says if she could do it over again, she would just have one large tattoo on her back and leave the rest of her body untouched.
Her Personal Life Has Had Ups and Downs
Granted, most folks go through heartache, but Pink and husband Carey Hart have had a rocky road to get to where they are today. After four years of dating, Pink proposed to Hart, a former motocross racer. They got married in Costa Rica in January 2006. However, a little more than two years later, Pink and Hart separated.
Of course, that's not the end of the story. Pink and Hart remained in each other's lives, as Pink helped to support Hart when his brother died, even though they were separated at the time. A little more than a year after they separated, Pink and Hart began dating again and officially reunited in April 2009 thanks to marriage counseling before the divorce became official. To date, the marriage is still going strong with the couple now having two kids.
She and Channing Tatum Are Buds
In 2017, Tatum was cast in Pink's music video for the song "Beautiful Trauma" in which the two played a contentious couple. The video has a famous dance sequence that fans might remember. In any event, Pink and Tatum bonded during the video shoot, leading to a close friendship that exists to this day.
Pink Was Sink When She Sang at the Super Bowl
Fans of Pink may remember her singing the national anthem prior to Super Bowl LII between the Patriots and the Eagles. Naturally, she crushed it, which is not easy on that big of a stage. However, a lot of people don't realize that Pink was battling the flu leading up to that Super Bowl. Rather than backing out of the biggest event of the year, Pink found a way to get through it and deliver. In fact, if you watch a replay of the performance, you can see her taking a cough drop out of her mouth right before she starts to sing.
She's a Vegetarian and a Gardener
You might not know it by looking at her, but Pink is a vegetarian. Well, at least she used to be. When Pink got pregnant for the first time, she started eating chicken again because of intense cravings. Prior to that, she had been a vegetarian since she was 15. Today, vegetables remain a big part of her diet, many of which she grows in her own garden, including figs.
Pink Remembers Her Father's Advice
It's clear to see that Pink has had a wild and crazy life that's been full of great triumphs but plenty of dark days, which is exactly the impression you get from listening to her music. However, she's always tried to live her life according to one piece of advice her father gave her: "Always tell the truth. Always shoot from the hip. You might not have many friends, but you'll never have enemies because people will always know where you're coming from." It's not exactly the kind of advice you'd expect to receive from your father, but it seems to fit Pink's life.
---
Questions? Let's chat: feedback@gametime.co