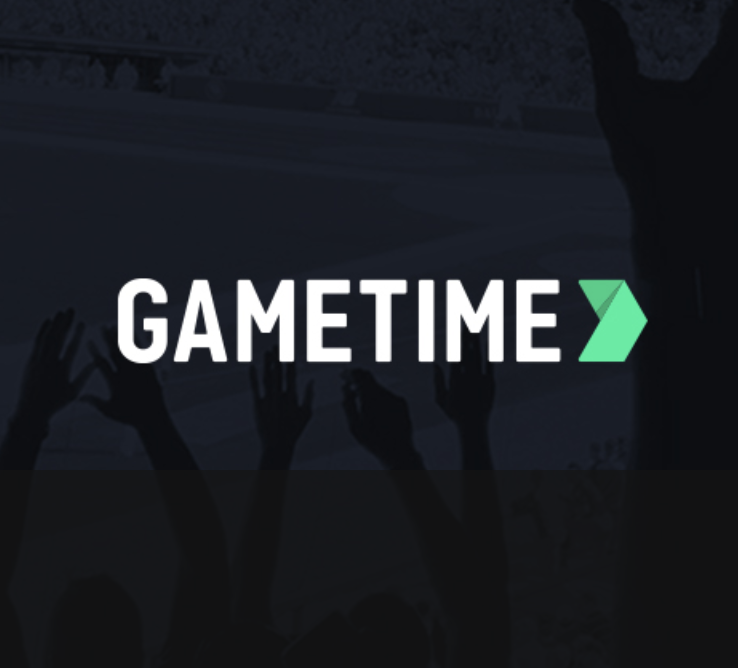 Gametime
Published: Jul. 03, 2020
How to Score the Best Seats for Disney on Ice
---
Since 1981, Disney on Ice has entertained countless people of all ages. Over nearly 40 years, the show has grown and evolved into one of the best-known performances in the world. With recent movies like Frozen and Moana being adapted into on-ice shows, Disney on Ice remains as popular as it ever was. Whenever it comes to a new city, it immediately becomes the hottest ticket in town. Of course, that means it can be difficult to find tickets, especially for families on a budget. Whether you want the best seats for Disney on Ice or you're looking to score a great deal, here are some tips on getting Disney on Ice tickets.
Go Front Row or Stay Back
This probably goes without saying, but the best place to view Disney on Ice is from the front row. You don't have to worry about anything blocking your view, especially if you're with small children, and you'll be as close as possible to the performers. It'll give you one of the most compelling experiences of any show you've ever seen. Of course, front-row seats are expensive and not always easy to get. If you can't find tickets in the front row, it's usually not worthwhile to pay nearly as much for seats in the second or third row. Instead, look for more affordable tickets in row 10 or higher. Other than the thrill of sitting in the front row, the best seats will be a little further back where you can get a clear view of the entire ice so you can see the entire performance.
What About the Balcony?
Of course, the most affordable tickets will be at the second level of the venue. However, if you have to settle for second-level seats, do your best to find tickets in the first or second row. You'll have a nice bird's-eye view of the show without having to worry about anything blocking your view. Also, the ice will start to feel far away if you sit deep in the upper level. In other words, the difference between the first row and the fifth row can be massive. Even if there is a sizable difference in price between the first row and the fifth row in the upper level, the difference in entertainment value will be worth it.
Check Out a Map
Before buying tickets to Disney on Ice, it's usually best to look at a seat map of the venue. Disney on Ice performs in venues of all different sizes, including some that don't always have an ice rink. This will help you get an idea of where you'll be in relation to the show. Outside of trying to sit in one of the front rows, you should do your best to sit on the long side of the ice. This will help expand your view of the performance. Sitting in the corner or at the end of the arena will narrow your view and make it more difficult to see the entire ice clearly.
Consider Neighboring Cities
If you're looking to get the best deal possible, consider attending Disney on Ice in multiple cities. Outside of the biggest markets, Disney on Ice isn't going to stay in one location for weeks at a time. However, the show tends to hit smaller cities for just one or two shows. It's surprising how much the prices can change from one city to the next. The cheapest Disney on Ice tickets may not be available at the venue that's closest to you. If there's a big enough difference in price, it might be worthwhile to take a little road trip, especially if you're buying tickets for the whole family.
Use the Secondary Market
Like most sports and entertainment events, buying tickets on the secondary is the way to go nowadays. For most Disney on Ice shows, tickets are snatched up as soon as they go on sale. Unless you plan ahead and get a little lucky, the secondary market might be your only option. The key is using a site like Gametime that keeps service fees at a minimum to help prevent ticket prices from getting out of control. Gametime also offers a price guarantee, so you'll know that you won't find cheaper tickets anywhere else. The Gametime app also has real pictures of every venue, so you'll know what the view from your seat looks like before you buy your tickets.
Look for Last-Minute Tickets
If you're not an early bird who grabs Disney on Ice tickets as soon as they go on sale, your next best option might be waiting until the last few days before the show. Keep in mind that it's primarily families who attend Disney on Ice. You never know what's going to happen with families. Their plans can easily change at the last minute if somebody gets sick or something unexpected comes up. This can lead to new tickets coming on the secondary market a day or two before the show or sometimes the day of the show. This can be an ideal time to grab a great deal. Plus, if you're using Gametime, ticket prices automatically go down as show time gets closer, which also increases your chances of finding a great deal on tickets and the best seats for Disney on Ice.
---
Questions? Let's chat: feedback@gametime.co