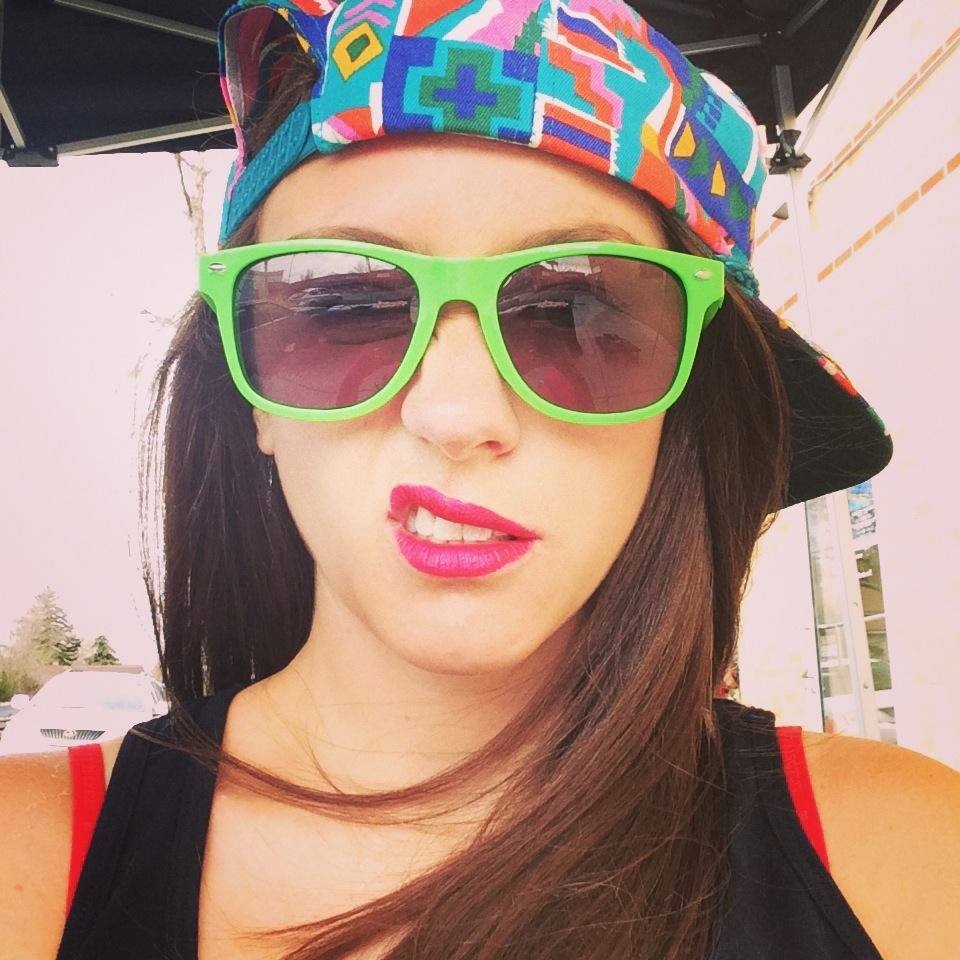 Jackie Berkery
Published: Feb. 07, 2019
Get In After the Event Starts with LastCall
---
From the very beginning, it's been our goal at Gametime to make it effortless for fans to see their favorite team play, even at the very last minute. Over the years, we've evolved to be more than just sports — we now offer tickets to everything from The Rolling Stones to Aziz Ansari to Hamilton — but we've always stayed true to our original mission. We believe that going to live events with friends is one of the simple yet irreplaceable pleasures in life, and these experiences should be just a few taps away at any moment. With LastCall, we're making it even easier and faster to get into your favorite shows and games, up to 90 minutes after the event has already started.
As gen-z and millennials continue to opt for unique experiences over material things, we're committed to putting the fan experience first. In fact, nearly 60% of all Gametime purchases happen within 36 hours of an event. LastCall is our answer to fans' spontaneous lifestyle.
Helping venues fill seats
The last-minute ticket trend doesn't just benefit ticket buyers; venues are seeing the value from spontaneous event-goers, too. Now more than ever, events are needing that extra push that comes from last-minute sales. The MLB saw a 4% decline in stadium attendance in 2018, while the top 100 music tours saw an 11% decrease in ticket sales. Simply put: empty stadiums are bad for business — in fact, pro sports teams are leaving over $1 million on the table per game in unsold seats. LastCall is focused on driving younger fans to fill unsold seats by simply making it easy to buy tickets at the last minute.
Last-minute prices entice price-sensitive buyers
Beyond enabling more impromptu live experiences, LastCall also helps attract price-conscious fans. According to Gametime data, the median MLB ticket price 48 hours prior to the game is $48. Ninety minutes after the first pitch, that price decreases to $13. The NBA sees median prices of $127 two days before a game, falling to $40 90-minutes after tipoff. Even concerts see a similar trend, with prices falling from $114 48-hours pre-event to $55 90-minutes into a show. Gametime data shows similar savings leading up to and after an event starts across all major music and sporting events.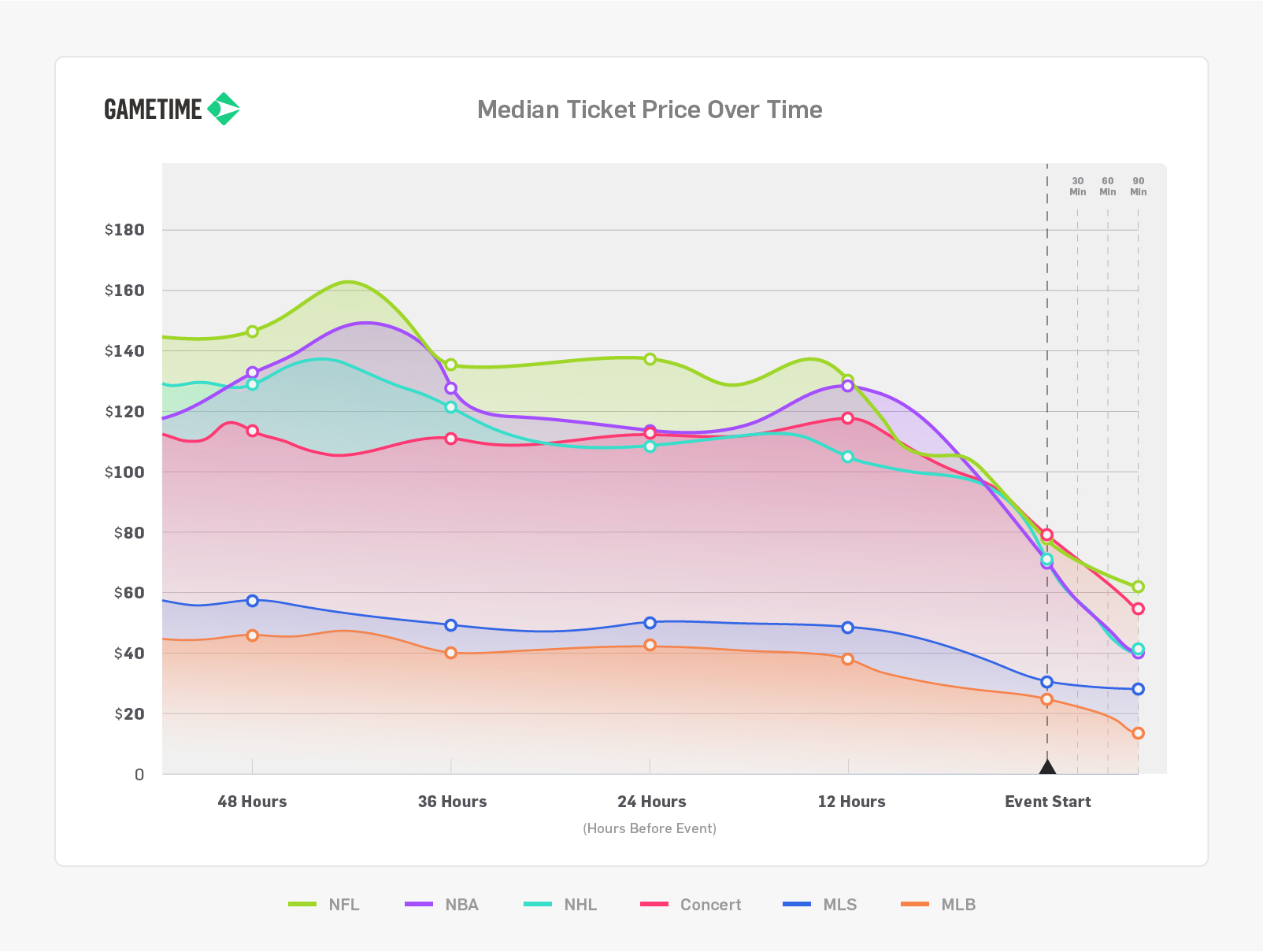 "Value is a major consideration for fans who want to attend an event, especially younger fans who make up Gametime's core user base. LastCall helps fans efficiently use their limited time and take advantage of decreasing prices to enjoy the connection of the in-person atmosphere that only a live event can offer." - Brad Griffith, Gametime CEO & Founder
To get a better sense for how event-goers are buying tickets today, we surveyed both Gametime and non-Gametime users about their purchasing behavior. We uncovered that more and more people are buying their tickets after the event has already started. Of the 287 respondents, 27% had purchased tickets after an event's start time at least once, 62% of whom were gen-z or millennial event-goers.
Want to experience LastCall for yourself? Download the Gametime app from the App store or the Google Play store.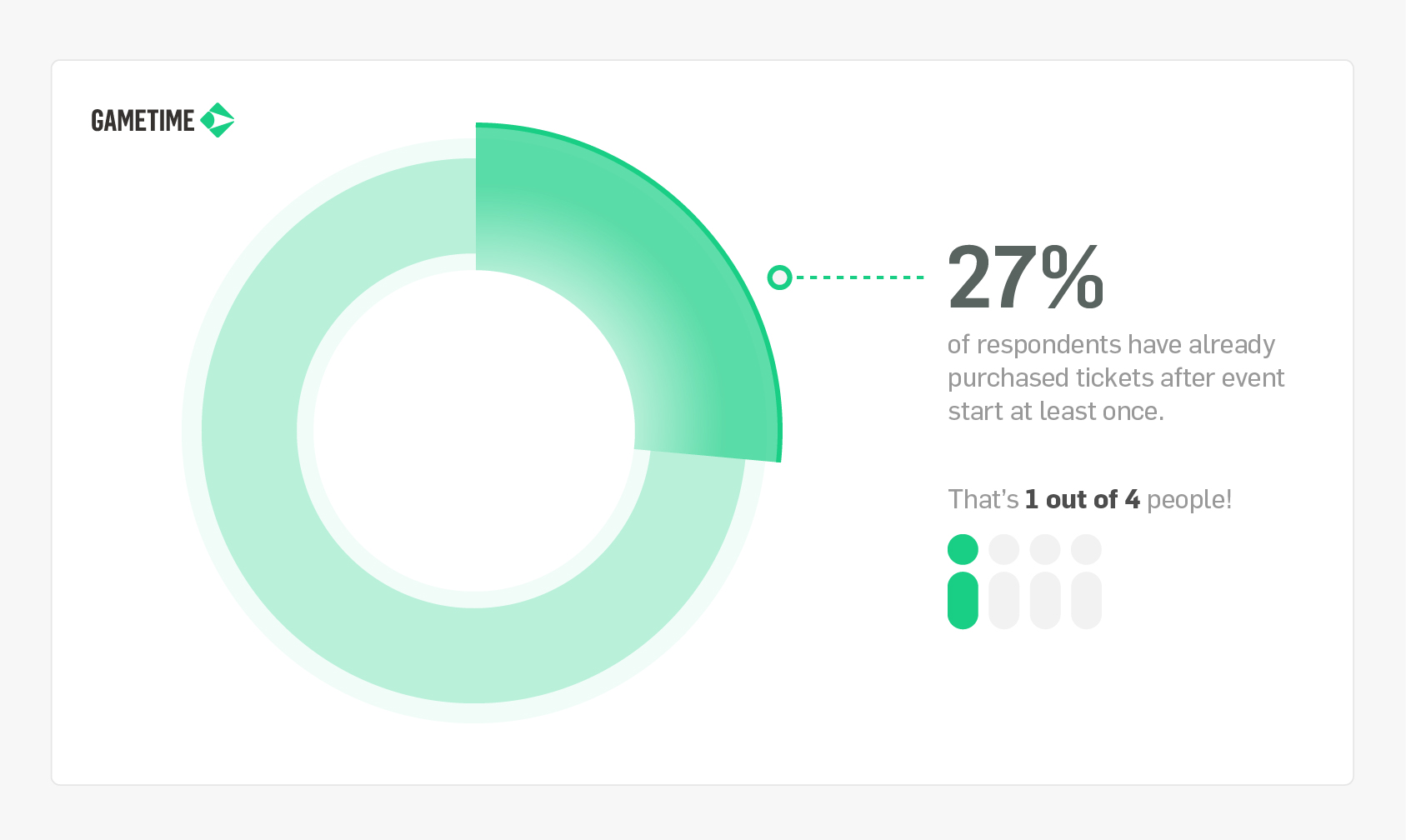 ---
Survey Method
Gametime surveyed 287 people and a combination of its own users as well as non-Gametime users via Survey Monkey in January 2019. All sample surveys and polls are subject to multiple sources of error which are most often not possible to quantify or estimate, including sampling error, coverage error, error associated with nonresponse, error associated with question-wording and response options, and post-survey weighting and adjustments. For complete survey methodology, please contact rachel@vscconsulting.com.