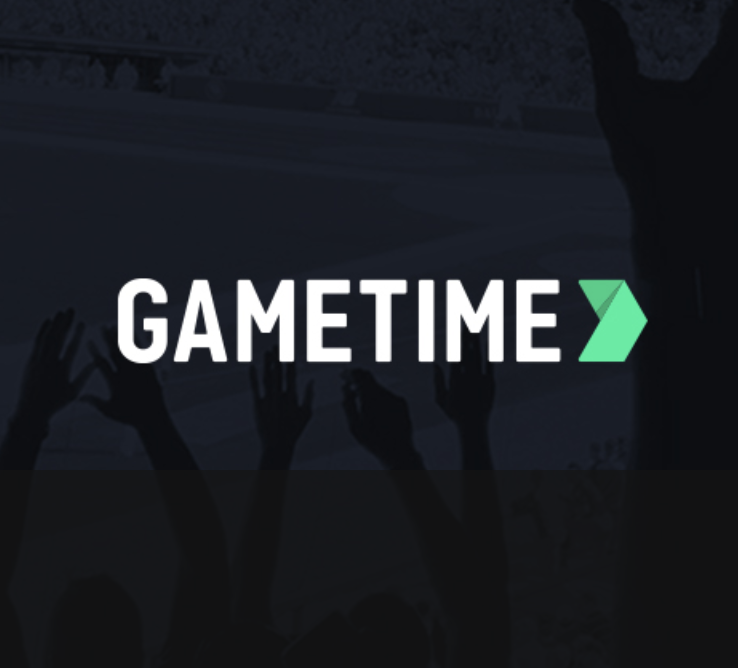 Gametime
Published: Feb. 11, 2021
Dallas Stars Home Schedule and Tickets
---
The 2021 NHL season is already underway, but there's still a long way to go. For the Dallas Stars, the season comes with great expectations after the team won the Western Conference last season, only to fall a little short in the Stanley Cup Finals. Not only is there great excitement around the team because Dallas has a chance to make another deep run in the Stanley Cup Playoffs, but the Stars are also one of the few NHL teams that will welcome fans at home games this season.
American Airlines Arena will be filled to 30% capacity during the 2021 season, allowing the Stars to host up to 5,000 fans at every game. That ties them with the Florida Panthers for the most available seats of an NHL team in 2021. For fans who couldn't see last year's run to the Finals in person, now is the time to make up for it by finding cheap Dallas Stars tickets on the secondary market. With that in mind, let's take a closer look at the Dallas Stars home schedule for the 2021 season and what fans should know about getting tickets.
The Quirks
Due to the circumstances surrounding the NHL season, the league has added some quirks to the usual schedule. To reduce the amount of travel, virtually all games are being played as a set of two games between the same teams at the same venue. That means whenever the Stars play a home game; they will likely have another home game against the same team either the next night or two nights later. For instance, the Dallas season opener was on Friday, January 22, against Nashville, with the team's second game coming on Sunday, January 24.
One of the advantages of this system is that if fans want to see a specific opponent, they'll have two opportunities in quick succession to buy tickets. Of course, the downside is that if you miss that opponent for those two games, you may not get another chance to see them. The other caveat is that when the Stars are on the road, they usually remain on the road for well over a week, creating an extended break between home games. On the other hand, the Stars will sometimes have as many as four home games in less than a week, which can have its benefits as well.
Ticket Options
Like most pro sports franchises that have a limited number of tickets available in 2021, the Dallas Stars are giving priority to season-ticket holders who are members of their Victory Club. Victory Club members have four options for the 2021 season. One option is to opt-out of the season entirely and wait for the 2021-22 season. There is also a full-season option, which means you're interested in attending every game. However, this may not guarantee tickets to every game or the same seats every time.
The Stars are also offering a half-season plan, a mini-plan, and single-game tickets for Victory Club members. But because tickets are limited, there are no guarantees that you'll receive tickets or get to choose the games that you attend. Plus, past season-ticket holders may not have their usual seats. The best way to pick the games you want to attend and find a seat location that works for you will be to look on the secondary market, where fans will be able to find a diverse selection of tickets in most sections of American Airlines Arena.
Fan Protocols
With the Stars hosting fans in the middle of a pandemic, the team is asking fans to take responsibility for the health and safety of others if they attend games in person. First, every fan attending a game must fill out a COVID-19 survey ahead of time at starscheckin.com. Fans are also being asked to wear a mask at all times while in American Airlines Arena. It must be a medical-grade mask, a three-layer cloth mask, or a two-layer cloth mask that also has a filter. The use of bandanas or gaiters won't be enough, while face shields are only viable if there is a face covering underneath. The Stars are also asking fans to not bring bags larger than 4.5″ x 6.5″ into American Airlines Arena. The team is also asking fans to frequently wash their hands and remain socially distant from people who aren't in their party.
Must-See Games
After the 2019-20 season was concluded without fans in attendance, getting to see any NHL game in person will be a treat. Of course, true Stars fans know that not all games are created equal. For example, the Stars will play four home games against the rival Chicago Blackhawks this season, with those games being scheduled on February 7, February 9, March 9, and March 11. Dallas will also host the Tampa Bay Lightning four times in a rematch of last season's Stanley Cup Finals. The Stars and Lightning meet on February 18, February 20, March 23, and March 25. Those games will undoubtedly be the highlight of the 2021 season and occasions that Stars fans won't want to miss.
---
Questions? Let's chat: feedback@gametime.co