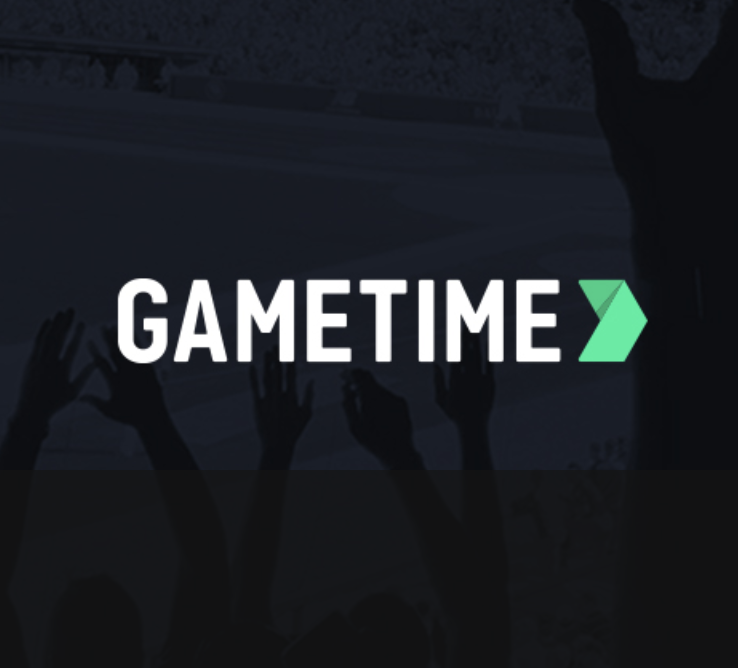 Gametime
Published: Jul. 31, 2020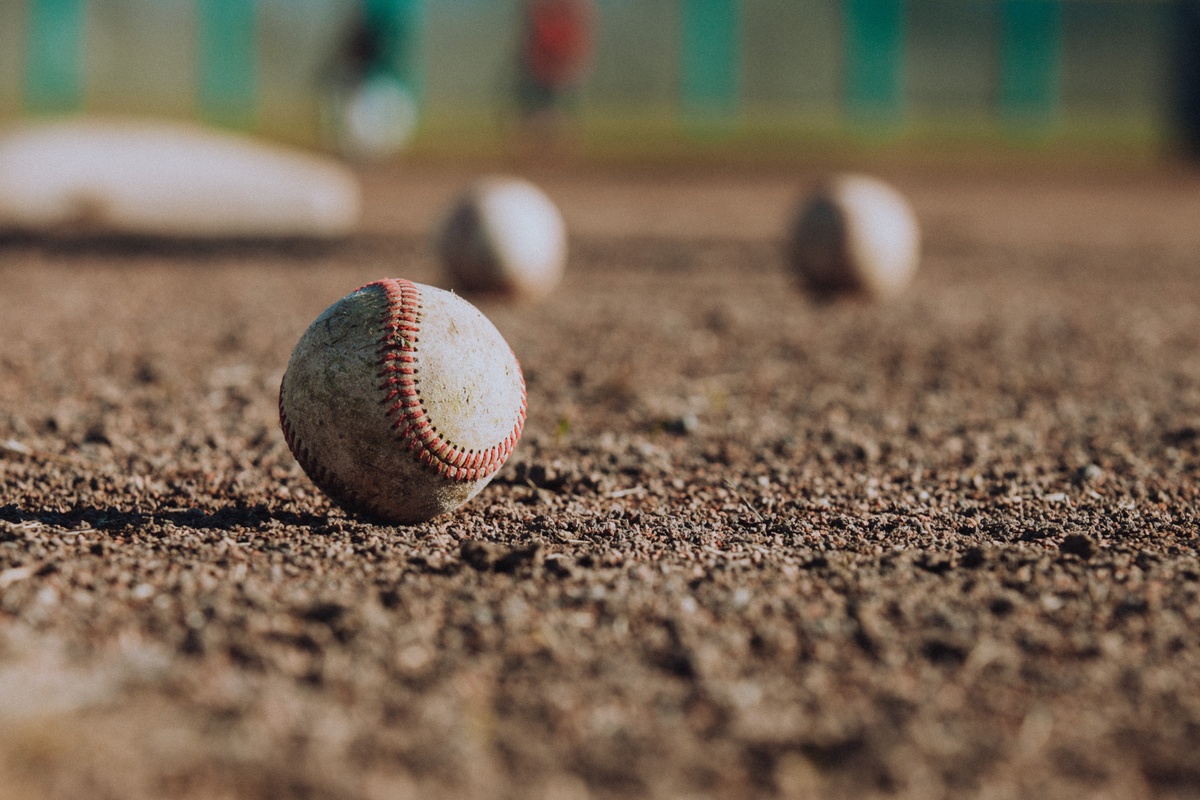 Angel Stadium Rules, Food, and Seats
---
Angel Stadium might be one of the most underrated venues in the majors. It's far from being one of MLB's newest venues, but it's also nowhere near as old as iconic venues like Fenway Park or Wrigley Field. Nevertheless, Angel Stadium has hosted the MLB All-Star Game three times and the World Series once. It's also been the site of dozens of concerts by major artists and has even been used to film several movies.
Whether it's a Los Angeles Angels game, another sporting event, or a concert, there are countless Angel Stadium events worth checking out in person so you can experience first-hand what an amazing venue it is. In preparation for your next visit, especially if it's your first, let's look at everything you need to know, including Angel Stadium rules, what food to eat, and where to sit.
Angel Stadium Rules
Like any other sports arena or concert venue, Angel Stadium has plenty of rules that visitors must be willing to follow. Fortunately, these rules are no more strict than the ones you'll find anywhere else. That being said, it doesn't hurt to freshen up on the Angel Stadium rules before visiting the stadium.
Of course, the basic list of rules includes no unruly or inappropriate behavior that will disrupt the experience of the people around you. Remember, you're not the only person at the stadium, so you've got to be kind to the people around you. The other big rule is to sit in the proper seat. You know, the one that's been assigned based on your ticket. That means no moving into other people's seats. It especially means no running onto the field and trying to interfere with the game. Breaking any of these rules will likely result in you being kicked out of the game, which nobody wants. In some cases, you might be subject to arrest, especially if you decide to run onto the field.
In addition to the rules about fan behavior, it's important to be aware of the items that are prohibited at Angel Stadium. After all, every fan will have to walk through a metal detector before entering the stadium, which has become standard practice at all venues. Keep in mind that phones, cameras, and sunglasses cases will need to be removed from your person when you walk through the metal detectors. Any bag or purse will also be searched before entry to the stadium. At Angel Stadium, bags must be 16'' by 16'' by 8'' or smaller; otherwise, they won't be admitted inside. Also, there is no bag storage available inside or outside the stadium.
The metal detectors and security at the gates of Angel Stadium are there to keep guests from bringing in any items that are prohibited. This includes oversized bags, banners larger than 3' by 12', poles and sticks, aerosol spray cans, noisemakers, musical instruments, and fireworks. Hard-side coolers are also on the list of prohibited items. On the bright side, plastic water and sports drinks are allowed through the gates of Angel Stadium, but only if they remain sealed. Any glass bottles, thermoses, or cans are not allowed, especially alcoholic beverages.
On the bright side, there are plenty of items that might be banned in other venues that Angel Stadium welcomes. For instance, fans are allowed to bring food from home, just as long as it's not in bulk like a catering tray. Small cameras and various electronic devices like tablets and laptops are allowed, as long as they don't bother any other guests. Even radios and small portable TVs are allowed inside Angel Stadium, assuming they're small enough to fit under a seat.
Finally, Angel Stadium even allows re-entry for fans that need to leave the venue temporarily but want to come back for the end of the game. Fans who want to leave and come back must leave through gates, 1, 2, 3, 4, or 6 and have their ticket hole-punched as they leave. When they return, they will once again have to pass through security. The only caveat to re-entry is that it won't be allowed after the 7th inning, so just make sure you're back by the 7th-inning Stretch if you must leave and come back.
Food to Eat at Angel Stadium
Nowadays, sports venues are equally known for their game-day atmosphere and sightlines as they are for the food options they offer to guests. Angel Stadium is no exception to that. Each year, the Angels come out with new food options for fans. It's gotten to a point where the options are almost endless, blending together traditional ballpark fare, Southern California favorites, and unique items that are hard to find anywhere but Angel Stadium.
Chronic Tacos has always been one of the most popular spots in Angel Stadium. This isn't a surprise since tacos are one of the most popular foods in Southern California. Chronic Tacos offers tacos, burritos, taco bowls, and customized nachos, all of which are as good as any Mexican restaurant in Los Angeles.
Another popular choice is Smoke Ring BBQ, which has a traditional concession stand and an express cart inside Angel Stadium. There is no shortage of great barbecue options here, although the Legends Dog and brisket sandwich tend to stand out from the pack.
For traditional burgers that go the extra mile, Angel Stadium offers Bit A Burger. There are two meat patties on this burger, as well as traditional toppings like cheese, lettuce, and tomato. Plus, there is a special sauce that takes this burger to the next level.
Fans who don't want to take any risks with their food choices should try the short rib grilled cheese sandwich. It's a delicious rib sandwich with three different types of cheese. The hand-pulled rotisserie chicken sandwich is another safe option, as long as you're okay with lemon aioli, arugula, pickled onions, and salsa verde mixed with your chicken.
The loaded helmet nachos is another ballpark classic that can be found on carts all over Angel Stadium. These nachos feature spicy chicken, beans, cheese, pico de gallo, pickled jalapeños, and guacamole piled high in a souvenir helmet. For the record, this is meant to be shared, although, with proper motivation, one person could handle it.
The aptly-named Change Up Kitchen serves a wide array of items that feel more like a traditional restaurant than a concession stand at a stadium. First, there are the beef birria tacos. Yes, there is more than one type of taco at Angel Stadium. This one is special because it's more of a barbacoa taco and has salsa that gives it an extra kick. The Change Up kitchen also features both tamales and empanadas that stack up with any restaurant or food truck in Southern California. Finally, there is an Italian beef sandwich, which doesn't sound like anything special until you taste the spicy vegetables that top it.
For fans who want something a little more exotic, Angel Stadium offers a nice selection of Bamboo Bowls. There is the chicken teriyaki bowl, which features rice and broccoli mixed in with chicken and a tangy teriyaki sauce. The Chinese chicken salad is a can't-miss option, featuring grilled chicken, delicious cabbage slaw, and fried wonton strips topped with sesame dressing. Finally, there is a beef bowl, which is perfect for anyone who loves beef and broccoli mixed with rice and other vegetables.
One of the recent additions to Angel Stadium is the Saint Archer Brewing Co. Restaurant. If you think this place is only good for getting a beer, think again. The food selection at Saint Archer is off the charts. For starters, there is the Al Pastor Nachos, which is located with cheese, salsa, chili, and countless other items that make for one tasty concoction. Next are the Kung Pao Drumsticks, which have more meat and way more flavor than the average chicken wing. Visitors to Saint Archer shouldn't forget about the Thai Sticky Ribs, which are served with a salty fish sauce that tastes even better than it sounds. Last but not least, Saint Archer Brewing has a host of dessert options, including red velvet, ginger, and triple chocolate cookies. There is also Oaxacan chocolate ice cream, horchata ice cream, and mango sorbet.
Speaking of dessert, Saint Archer isn't the only place in Angel Stadium to find something sweet. The Dessert Cart on the Club Level has so many options that most bakeries would be jealous. At the top of the must-try list is a red velvet whoopie pie. It matches the home team's colors and is like a little piece of heaven. The tres leches parfait is another fine option, especially for folks who can't get enough whipped cream on their dessert. For less adventurous types, the chocolate bread pudding, cookie sandwich trio, jumbo Rice Krispy, and banana cream pie are all safe options. The bourbon blondies are also a nice twist on an old favorite. Finally, there is the jumbo cake brownie. As the name implies, this is not for people who are starting to feel full from the rest of the food in the stadium. Families are encouraged to share one, although, after a couple of bites, everyone will insist on having their own.
Where to Sit at Angel Stadium
With a capacity of over 45,000 fans, there is no shortage of great places to sit inside Angel Stadium. Outside of the area directly behind the center-field wall, there is seating available nearly the entire way around the field, including ample sitting in the outfield. So where should you sit on your next visit to Angel Stadium?
Without question, the best seats at Angel Stadium are located in the three club sections, All-Star, MVP, and Loge. These sections are all located at the 300 level, just below the stadium's suites. For starters, the amenities are far better than other sections of the ballpark. The lines for concessions and bathrooms will be considerably shorter on the 300 level, so you won't miss too much of the action when you leave your seat. More importantly, the 300 level creates the best views of the playing field. Fans can see the entire field without feeling like they're too far away. The MVP club section, in particular, provides the best views because it's located right behind home plate.
If your biggest priority is getting as close to the field as possible, you'll want to find seats in sections 111-126. Sections 114-122, specifically, will be behind home plate while the other sections will put you somewhere between home plate and either first base or third base. Seats on the third-base side will put you behind the Angels dugout if that's a priority. In any event, sections 111-126 will get you close to the action, allowing you to hear the smack of the catcher's mitt, the crack of the bat, and give you a good idea of just how big and strong pro athletes are.
Of course, most fans will want to give some consideration to the weather when attending a game at Angel Stadium. After all, it can get hot in Southern California during the summer months. Fortunately, Angel Stadium provides fans with plenty of options for finding shade. Your best bet for staying out of the sun will be any seat on the third-base side of the stadium. As the sun moves into the Western part of the sky in the afternoon and evening, more and more seats on the third-base side will move into the shade. Typically, the further back in a section you sit, the more likely you will be to stay in the shade.
On the contrary, sitting behind the right-field wall or anywhere close to the right-field foul pole will leave you sitting in the sun for most of the game, especially for an afternoon game. Of course, sitting in the outfield stands gives you the best chance of catching a home run ball. This is also where some of the cheapest tickets at Angel Stadium can be found.
Last but not least, the best value seats at Angel Stadium can be found in sections 412-425. These seats will be a little far from the field, although they aren't the highest level, so it's a nice middle ground if you can't afford club-level seats. More importantly, sections 412-425 will be directly behind home plate, giving you an ideal angle for watching the game and a great view of all of the action. Equally important, you'll never have to worry about looking into the sun, as you'll be in the shade for most of the game. Other than being at the field level, this is one of the best spots to catch a game at Angel Stadium, especially since tickets for these sections are usually more than reasonable.
---
Questions? Let's chat: feedback@gametime.co